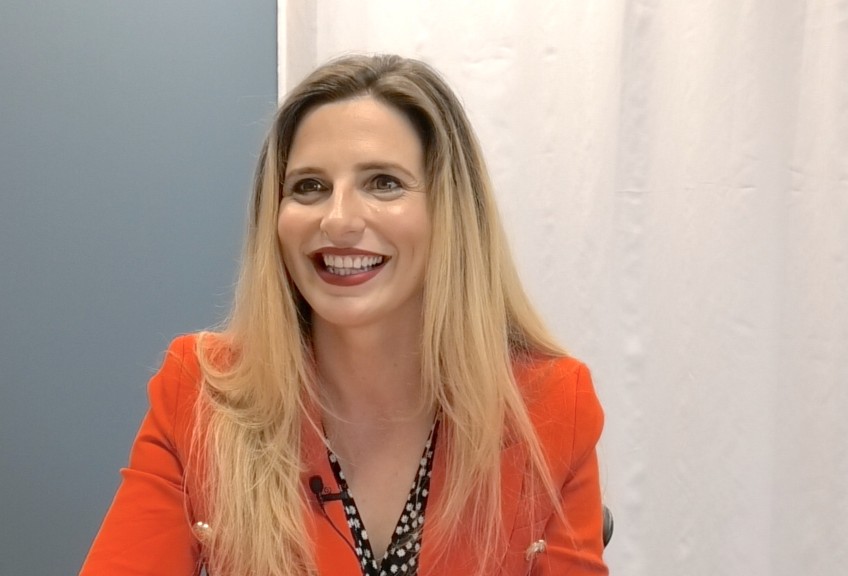 "Think smarter on immigration" - Qtown startup boss's appeal to Govt
by Olivia Wensley - Jun 02, 2021
---
Startup Queenstown Lakes CEO Olivia Wensley says New Zealand is uniquely positioned to attract high value talent to build our tech sector, thanks to the country's successful Covid response. But she says time is ticking for the Govt to capitalise on that advantage.
The Government has recently announced a "reset" to its immigration priorities - including loosening controls for wealthy investors, while curtailing temporary visas for the migrants that the country has long relied on.
I acknowledge that the migrant visa issue is a particularly painful issue for the Queenstown Lakes - and I want to emphasise that this isn't a "one or the other" approach, it's about doing things smarter than in the past - which I think is something everyone can agree on.
We need to capitalise on the fundamental competitive advantage that we have due to the country's success against Covid-19, and we need to do it NOW.
Because the Government has handled the pandemic so well, New Zealand has had an advantage in the race to attract talent - however, other countries are quickly catching up.
We need to be thinking smarter when it comes to immigration strategy and taking advantage of this rare opportunity while New Zealand is so desirable.
Our Deputy Prime Minister Grant Robertson was in Queenstown last week and when we spoke on this issue he voiced support for thinking "outside the box" - and considering a tech talent or entrepreneurship visa.
Immigration needs to be linked to a digital strategy. New Zealand's tech sector needs talent both home-grown and imported, otherwise, our tech ecosystem will suffer from a lack of skilled workers.
I am hopeful that during the "Immigration Reset" the Government will look at the skills shortage categories - as it is simply out of date with current demand - it doesn't anticipate the current demand, never mind the demand which will exist in five years time.
For example, current Queenstown Lakes companies need to hire: Machine Learning Specialists, UX Designers, Robotic Engineers, Sustainability Engineers, Solar Battery and Storage Network specialists, Hydropower Engineers (and the list goes on). These jobs just don't exist on the skills shortage list.
Many of these specialists will need to be hired internationally as New Zealand simply doesn't have the talent pool to cater to the demand. Bringing this experience into NZ will enable us to earn $400,000 per employee in export dollars per year.
We also need to be leveraging the talent we have in our country already - who can't work to their full potential due to visa restrictions.
For example, I recently found a Senior UX designer (a job in huge demand), who has been working in a local pub for the past two years - when she could instead be working on scaling the next New Zealand unicorn. It's simply a waste of talent and opportunity. I know of multiple Silicon Valley expats who are staying in the country on student visas (or similar) - unable to work in their areas of specialisation.
Meanwhile, we have the talent we need lining up to come into the country - but this won't last long.
We may have just lost our edge in the race against the rest of the world.
Australia has just announced "Visas for innovation" to attract the brightest and best global talent to work in ten future-focused sectors. Other countries are thinking along the same lines - such as Estonia's "Digital Nomad" visa.
We need a proactive approach - not a reactive one. I'm already seeing the national tech sector's growth being hindered by the lack of talent.
More than 50,000 New Zealanders have flocked home during the pandemic, offering our country a rare opportunity to win back some of its best and brightest. In the past year our region has greatly benefited from this surge in returned talent.
The Queenstown Lakes District Council's economic development team has been doing a great job in putting together a strategy to attract and retain this returning talent. However, the central Government will need to support these efforts too.
We need this talent to stay - as they will create jobs in new sectors and ensure stronger economic resilience so Queenstown Lakes doesn't get so badly affected if another pandemic or natural disaster occurs. By retaining this talent we will see an increase in the average salary, and a wider range of jobs become available.
Yes, there will be issues in retaining the talent we attract - such as sky-high housing costs, and lagging wages. However, we need to stop looking at historical problems and start thinking of innovative solutions, otherwise nothing will change.
In the Startup world we talk about our "unfair advantage". New Zealand has a unique advantage over the whole world right now - but this won't last - so let's make the most of this unfair advantage before the rest of the world catches up.


---