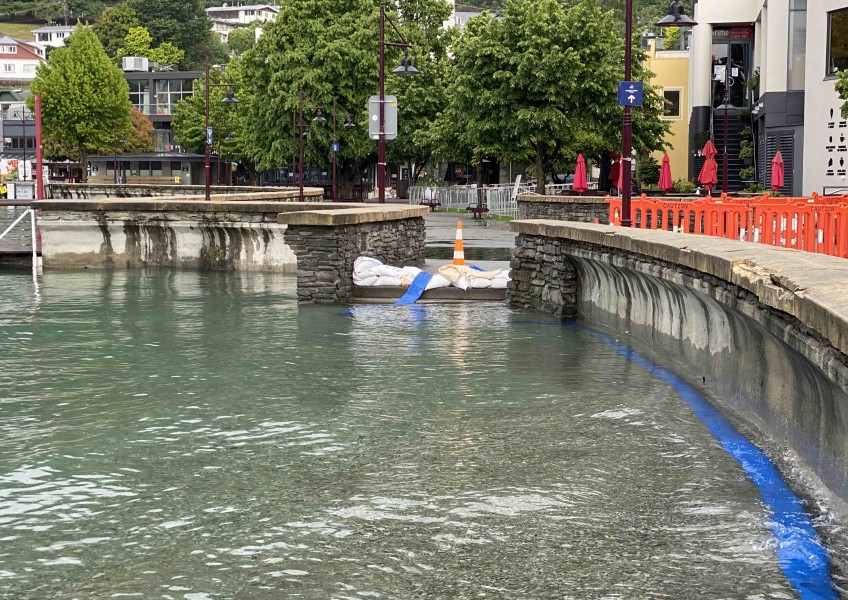 Sunday - internet outages, more rain, lake levels rise
---
The gradual, steady rise in lake levels continued overnight in both Queenstown and Wanaka with more rain forecast.
A full ORC flood update is due later today.
There are widespread cell phone and internet outages in Queenstown and other parts of the South Island last night and this morning, mainly affecting the Spark network. Spark's website attirbutes the network outages to the flooding in Canterbury and the West Coast, adding that technicians cannot reach many of the major cable breaks due to road closures and bad weather.
Queenstown airport is affected by the internet outage with many flights either delayed or cancelled.
Severe flooding is also affecting both the West Coast and parts of Canterbury.
Here are the latest lake levels from the Otago Regional Council.
Wanaka's lake front is now closed to both pedestrians and vehicles with sewage systems shut down and many businesses closed.
Crux will have further updates during the day, but we are affected by the current cell phone and internet outages.


---