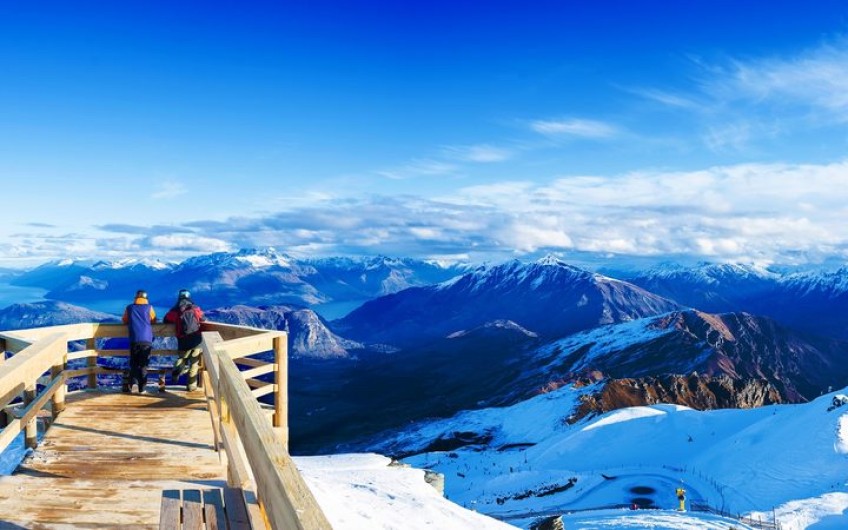 Staff shortages, big snow produce fresh thinking for ski industry
---
Last August, local ski field operators were left gutted as the country was plunged into a snap lockdown.
Some of the best snow in years sat on the hills and they couldn't put people on it.
No such story this year.
The 2022 ski season started with bumper early snowfalls and the wild weather's continued to deliver mountains of the white stuff to the district's ski fields.
Bridget Legnavsky, who's responsible for Cardrona and Treble Cone, is confident the season will have a strong finish too, and that's important.
"The peak is in the July school holidays, but you really don't want that to be the end of it.
"What we're hoping for is, with such good conditions, we'll stay busy through August and September, which is essentially how a ski resort can remain sustainable."
The resorts are hitting forecasted numbers of skiers and boarders – although with the roller coaster ride of closed borders and lockdowns of recent years, forecasting was an interesting game, she says.
Early, good dumps of snow whet people's appetites and kept them come back for more, she says.
"So, we're really stoked."
Over in Queenstown, ski areas at The Remarkables and Coronet have been popular too.
NZSki chief executive Paul Anderson says they're "well up" on last year.
"We're probably pushing 40 percent up on last year, but if we go back to the last pre-Covid year, so 2019, we're up about 20 percent on it, which is awesome."
Snow conditions have been "incredible", he says.
"It's probably the best snow conditions we've had in a decade, which has really brought a lot of people out to play."
During their school holidays, Australians were out in force, and even now at least one in five people on the slopes are from across the ditch, he says.
While the ski areas have been largely sorted for overseas specialist staff – workers chasing the eternal winter, able to groom trails and teach newbies – having enough hospitality workers to keep punters happy has been tough.
"The key challenge is labour - for everybody. It's not just the ski resorts, it's the whole district. We simply do not have enough staff, Ms Legnavsky says.
"What that means is that the staff we do have we really have to put the value into looking after them as best we possibly can."
Covid's been doing the rounds, and just managing staff absences has been a job in itself, Mr Anderson says.
Across all the ski areas, a shortage of staff has meant they've had to curtail some of their eats and drinks offerings.
"That's been a real blow," Ms Legnavsky says.
"People have been tolerant of it, but there's absolutely no doubt that guests are reasonably disappointed because they can't get the width of offerings and the quality that they've had in the past."
At Cardrona, the team's been experimenting to fill the gaps.
They've opened up some of their patch to smaller, local operators – a pie caravan and an ice-cream seller among them.
"We don't have to do it all ourselves…we've become a little bit more collaborative to run our business.
"And we're giving small businesses start up opportunities, so that's been really cool.
"We're really comfortable to play with it."
Another partnership they've played with this year – working with a Wānaka backpackers to provide affordable staff accommodation.
An overcooked local housing market has made it tough for workers in town for shorter-term stints to find a place to stay.
The accommodation, fitted-out and repurposed for the job, is smack-bang in the middle of town, so staff can get by without needing their own car.
"We've been able to have up to 100 staff there, which is just awesome."
It's a smart solution for sorting some of the district's seasonal staffing woes, and more like it are needed.
"There's a whole bunch of really complex issues," Ms Legnavsky says.
"We have to think about being way more efficient…Looking at technology and innovation, you know – what things can be done different ways that don't just need manpower."
Labour challenges aren't unique and they're not going away, she says.
"This is the reality for many years to come, and it's not just New Zealand, it's global.
"There's a whole lot of discussion and things we need to solve as a whole community."
Transport infrastructure is another thing that needs a community-wide approach.
Buses up to all the ski fields have been in huge demand this season – the number of chain days, part of the reason.
Over the July school holidays, NZSki was running 31 buses and shuttles across Queenstown, Mr Anderson says.
"And even still we were getting queues that we weren't happy with."
He's already putting in orders for new four-wheel-drive buses for next year.
"We want to continually add to that and make it a good option for people."
Car parks reached capacity and access roads were closed "three or four times" across The Remarkables and Coronet during the peak of the July school holidays, he says.
The ski areas promote car pool days, where vehicles with two or more occupants are given choicer parking spots at the top.
He's seen a culture shift, where more locals are willing to hitch a ride with a mate to get up the mountain, he says.
But more could be done to ease congestion across the district – the current jams caused by ongoing roadworks aside, he says.
"I always think: how much better could we interlink our bus service with the public bus services?
He can see a bus interchange at Frankton or Arthur's Point where a public bus would connect with a ski field bus.
"Then we can get a faster service on our buses, by making use of the infrastructure already in place."
An interchange at the bottom of the Crown Range - same set-up, he says.
"In winter, the ski fields are probably the busiest routes in the district, but they aren't subsidised by the ORC. That's a conversation I would like to have."
Last week, Mr Anderson told Crux there's room for more ski terrain to open to ski field operators.
Without it, some spots will be maxed out within a decade, he says.
At The Remarkables, they're scoping out the potential to expand into adjoining wilderness terrain in The Doolans basin, with a 230-metre ski tunnel through the rock connecting the fresh slopes with existing operations.
Up at Cardrona, opening up new skiing slopes is also on the horizon.
In a staged progression, they're moving into the Soho Basin, back country directly behind the existing resort, overlooking Queenstown.
"Last year we opened the Willow's Basin, which was stage one of Soho, and that's been super successful this year - with all the snow, it's just been amazing in there, and obviously it spreads capacity and reduces queues," Ms Legnavsky says.
Next in line to open: The Soho lift, which will open up an enormous amount of new terrain almost double the size of Cardrona.
An exact ETA's not possible, but Ms Legnavsky reckons it'll be "in the next three years".
There's reason to invest in ski infrastructure across the region, if the last few years are anything to go by, Ms Legnavsky says.
She obviously doesn't have her head in the sand - or the snow, as the case may be - she spoke to Crux en route to a meeting of the Climate Reference Group, of which she's chair.
During what's been a massively unpredictable time globally, the local ski fields have held their own, she says.
They're grateful for the strong domestic market that turned up in droves, but the operators themselves deserve "a lot of respect and kudos" for that, she says.
"The reality is we have been really successful, and I think what that means is our future is really bright and exciting."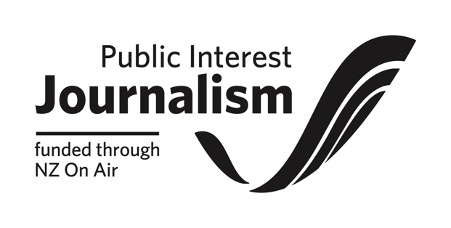 ---