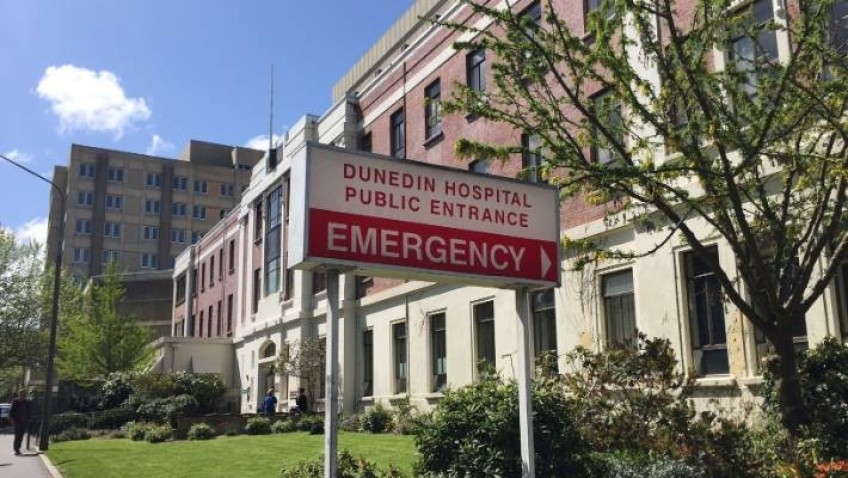 Southern cancer care worsens months after damning report
---
There are concerns a shortage of cancer doctors will exacerbate the gap between need and availability of care in the south months after a damning report into wait times in the region.
The health authority was given three months to act on key recommendations of the investigation by the Health and Disability Commission released in April, which found the time some cancer patients were given to see a specialist was longer than their life expectancies.
Now, with the three-month deadline due tomorrow, Dunedin Hospital has fewer than half the required cancer doctors it needs and some sick southerners are having to travel much further than Dunedin for care.
However, Te Whatu Ora is backing its service, saying 90 percent of patients are still starting their treatment within an expected timeframe, despite pressures.
Its regional boss for hospital and specialist services Dan Pallister-Coward says his team has achieved the immediate recommendations of the report and is continuing to work on the longer term recommendations.
Its waitlist for first specialist appointments sits at 105 patients, down from 143 as recently as March and its May 2021 peak of 164.
"Some patients are waiting longer than is ideal...and we understand the impacts of waiting has on patients and their whānau."
The drop is the result of a complex jigsaw of fixes including outsourcing public patients to the private sector, sending patients around New Zealand public hospitals for available treatments, and ringing in doctors from out of town.
But there are concerns this reliance on a series of band-aid solutions to ongoing staffing issues will eventually come back to bite.
Locums are being relied on to fill gaps, with RNZ's reporter Phil Pennington telling Morning Report today three short-term doctors are helping to manage caseloads in the south.
One of the ring-ins works from Auckland, another, Wellington, consulting with patients via screen-time.
Meanwhile, other southern patients may be getting the treatment they need, but are forced to travel to Christchurch or further afield to receive it, in some cases away from home, family and friends for weeks at a time - with already stretched health care budgets covering related expenses. Others, are being divided up among private providers - again, paid for by taxpayers.
Mr Pennington says the hospital should have at least eight senior doctors but is down to 3.6 full-time equivalents, with that number set to drop by one next month, potentially further impacting on training of junior doctors at the hospital.
But an eleventh hour recruitment scramble may hold that off.
Mr Pallister-Coward-Coward told Crux this evening a specialist head and neck consultant from Australia will join the team within the next two months, and "stay for at least the rest of 2023", which should shore up the hospital's accreditation to train junior doctors.
In addition, the hospital is actively recruiting more cancer doctors in general, including from offshore, with some employment negotiations in the final stages. Later this month a further locum will also come onboard - for a three-month stint only - followed by a second locum - also just for three months - after that.
The pressure isn't just in the south - there is a nationwide shortage of cancer doctors that is flagged to get worse.
Approximately 25,000 Kiwis are diagnosed with cancer each year, and that number will grow as the population does.
The results of a first-ever study into the number of cancer doctors in the country versus predicted demand for care, released late last year, show a mismatch between supply and demand in the coming decades.
Inland Otago, including Queenstown, Wānaka and Cromwell, is one of the country's fastest growing areas, so demand for cancer care will increase even faster here.
And, in a competitive employment market, the south may struggle to recruit and retain staff.
In general, doctors working in the specialty are under pressure, working longer clinical hours than ever, and conditions at Dunedin Hospital may prove even more problematic.
Again, RNZ's Phil Pennington reports cancer services will be left behind in their current building, separated from the planned billion-dollar-plus Dunedin Hospital rebuild.
Meanwhile in Invercargill, the community has taken matters into its own hands, fundraising to establish its own cancer hospital.
The build of the Southland Charity Hospital is almost complete, although it isn't slated to open its doors to patients until later this year or early next as work continues to kit it out with medical gear.
The trust behind the hospital was established in 2019 following Blair Vining's highly-publicised battle with terminal bowel cancer.
His was one of the cases highlighted in the Health and Disability Commissioner's report – the Southland man was given six to eight weeks to live, but was told he faced a 12-week wait to see an oncologist.
Alongside his wife Melissa, Mr Vining campaigned for more equitable access to cancer care, a cause his wife has continued to champion after his death.
Once completed, the plan is for the community hospital to provide free services to those in the southern half of New Zealand who are unable to access care through the public or private health systems.
There is no doubt work to shore up the future of oncology care is needed, and Mr Pallister-Coward says the current situation in the south was the catalyst for a national forum set up to address cancer care across the country.
In addition, he says a working group has been set up in the last year that meets weekly to provide waitlist monitoring and oversee initiatives to help support patients and keep them safe.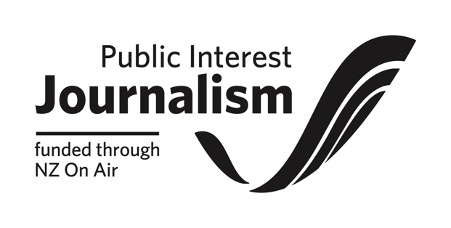 ---