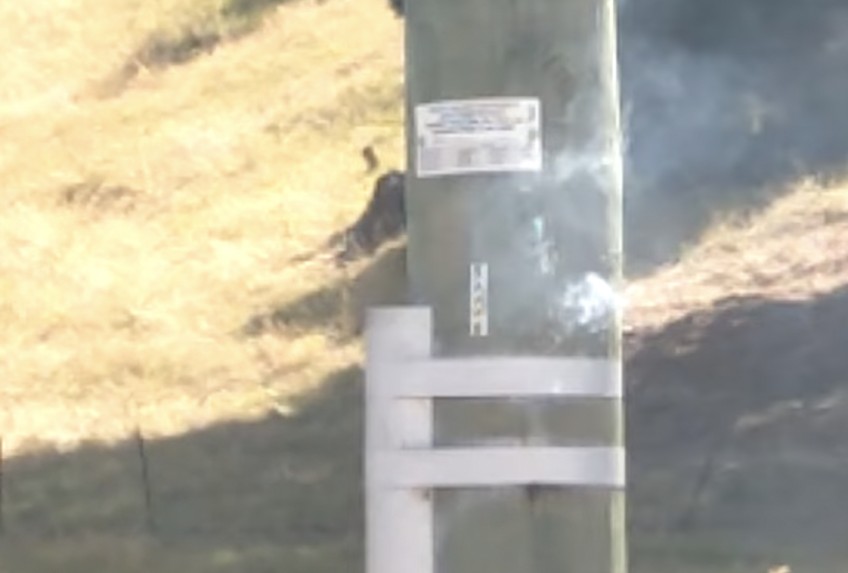 Smoking Luggate power pole had 'power to kill'
---
A power pole on fire on the side of the road between Cromwell and Wānaka would have been lethal to anyone who touched it, or even stood too close to it, Crux has been told by former Aurora employee and whistleblower Richard Healey.
A 21-second clip of the smoking wooden power pole has been circulating on social media after it was uploaded to the Facebook page of the Luggate volunteer fire brigade.
Aurora Energy says the video is of a "retrospective fault" on its network on Monday, February 7, which caused an unplanned power outage in the Upper Clutha area.
"We promptly dispatched a faults team to investigate and they worked to remediate the fault as quickly as possible," a spokesperson says.
However, Richard Healey says the fault on the 66,000-volt line could have had disastrous consequences.
At the start of the clip, there's a brief glimpse of one the power lines in the upper centre resting directly on the wooden cross arm of the pole rather than on the insulator, where it should be.
It means the voltage is able to move down the pole gradually getting less and less as it travels, but still potentially packing a lethal punch.
"If you touch that pole, you will be dead."
And the risk is even more "insidious", he says.
"Once the voltage gets into the ground, it spreads out from the pole and ripples just like a stone falling into a pond.
"Just walking near it is a fatal risk."
He's been at line faults before and found the ground around a pole or along a farm fence (the voltage can travel from the pole, through the ground, and along a wire fence) and found dead rabbits, sheep and deer.
"It's a real thing, you can look it up, you can verify it for yourself."
It was "an absolute miracle" long, dry grass at the base of the pole didn't ignite, he says.
The pole in the clip was close to the road, passersby spotted the fire, and emergency services were alerted to it early.
The Commerce Commission has approved a customised price-quality path that will allow Aurora to recover from consumers up to $563.4 million over five years to replace its failing infrastructure and run its network in Central Otago and Queenstown Lakes, and Dunedin.
Mr Healey says the Cromwell to Wānaka lines are not listed as ones to be upgraded through these approved price hikes.
Aurora Energy asks members of the public to keep clear of fallen power lines or damaged electrical equipment and treat them as live at all times.
Faults should be reported to Aurora on 0800 220005.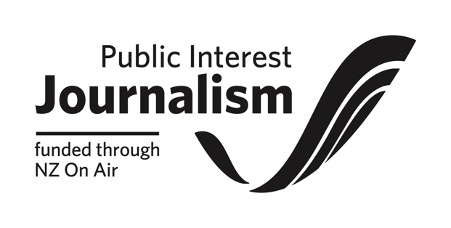 ---