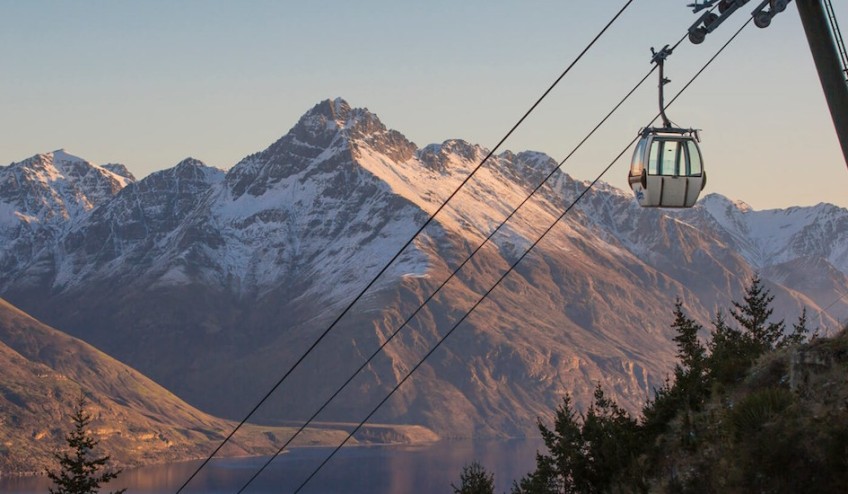 Skyline's refusal to pay back wage subsidy "galling" - shareholder
---
Some shareholders of Skyline Enterprises and smaller tourism operators in Queenstown say the company's decision not to pay back its government-funded wage subsidy is "galling" and "tone deaf".
Skyline recorded a healthy profit of $72.7m for the year ending March 2021.
Last year it collected $7.9m in wage subsidies from the New Zealand government as well as $1m from the government's controversial Strategic Tourism Assets Protection Programme (STAPP).
Owner of the Rees Hotel Mark Rose says the decision to keep that money shows many corporates and wealthy individuals are tone deaf to the plight of many small tourism businesses in New Zealand.
"It is a mystery to me that public companies such as Skyline Enterprises and wealthy individuals, who have had many years of making "super profits" from tourism and other industries, would feel comfortable taking STAAP funding and excessive wage subsidies," Rose said.
Skyline has luge businesses in New Zealand, Canada, South Korea and Singapore and owns Blue Peaks apartments in Queenstown and the Christchurch casino.
Rose said Skyline has remained profitable during what was a very difficult year for tourism businesses, most of whom received relatively little government support.
He points out that more than $700 million dollars in wage subsidies has been repaid to the government by companies who have made profits over the last financial year, including Warehouse, Summerset and Ryman Healthcare, Vector and Briscoe Group.
"Many companies, including Skyline, who took the wage subsidy subsequently laid off many of their staff, while their executive teams and boards continued to receive their regular stipends," Rose said.
Skyline laid off half its staff globally in 2020, including half its workforce in Queenstown alone.
Skyline shareholder John Hilhorst says he's always been proud to be a shareholder of what he considers an iconic company in the district.
But he believes Skyline's decision not to pay back its wage subsidy is "unbelievably obnoxious".
"I'm galled by the knowledge that, along with a few other well-off shareholders, we are raking in high profits when Skyline was among the first to ditch local staff."
Hilhorst said achieving a solid profit in such a challenging year was a credit to Skyline's leadership team's effort and skill.
"There's no question that the company was right to seek government assistance during the crisis.
"But to then declare a $72.7 million profit while not returning the $7.9 million wage subsidy is unconscionable on many levels," Hilhorst said.
He believes support for other struggling businesses in the district will be "less forthcoming when the government and the rest of New Zealand see previous assistance gold plating companies' profits."
"We live in a country where the New Zealand taxpayer - predominantly salary and wage earners who can't avoid taxes and have no clever ways of hiding their money - those people have dug in their pockets at a time of need," Hilhorst said.
"However much Skyline has complied with the rules and done the right thing, that is absolutely no justification in my mind that they should hold on to [the wage subsidy]."
Skyline CEO Geoff McDonald told Crux on Tuesday that Skyline went through a rigorous process to determine whether it qualified for the central government help, and that it wouldn't take financial support that it didn't need.
In its Preliminary Profit Announcement, the Skyline board said payment of the traditional year-end dividend was "inappropriate at this time".
It said it will commit to "consideration of an interim dividend mid-way through the upcoming year when our emergence from the CV19 threat is better understood."
On July 1, the Skyline share price is $19. There are seven shareholders with more than $20m in shares.
Queenstown-based Grant Hensman holds the highest number of Skyline shares, $57.8m worth.
The next AGM is September 24.

---