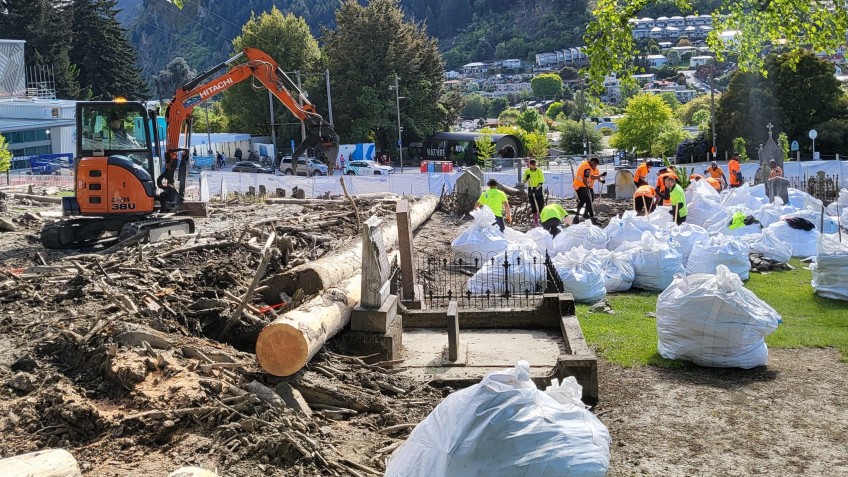 Skyline foots bill for Queenstown Cemetery clean up
---
Skyline Enterprises is paying the clean-up bill for Queenstown Cemetery.
Contractors finally entered the site last Friday, six weeks on from a rain event that triggered slips from Bob's Peak, inundating gravesites.
The Queenstown Lakes District Council says crews will be at the cemetery until January, when it hopes clean up and restoration work will be completed.
Larger logs and debris will be removed first, followed by silt and smaller objects in the coming weeks, before more detailed cleaning and restoration of monuments gets underway in December and January.
"We don't expect any cost for QLDC," a council spokesperson confirms.
In late September, Queenstown had its wettest day in 24 years, and the heavy rain triggered slips that were exacerbated by work carried out by the tourism company.
Logs from stacks left behind by a tree felling operation below the gondola were swept down the steep hillside behind the town, along with mud and gravel.
The debris flow fanned out through a large chunk of the cemetery, and continued down parts of Brecon Street, eventually reaching as far as Shotover Street.
To the distress of local families with loved ones at rest in the affected area of the cemetery, the council had to hold off clean up work to allow Skyline time to stabilise the hillside above and make it safe for work crews below.
Exactly what work was carried out in this area is unknown, as the council has directed Crux questions on it to Skyline.
However, Skyline has repeatedly refused to answer questions from Crux, since it was revealed by a Crux investigation that its operations also contributed to a second debris flow that reached the Reavers Lane area behind Gorge Road.
Here, 41 homes and business were forced to evacuate overnight, leading to Queenstown Lakes District Mayor Glyn Lewers declaring a local state of emergency the following day.
Skyline has since publicly apologised for its actions in regards to Reavers Lane.
The company is now working to mitigate ongoing risk and stabilise remaining construction fill it had dumped on a hillside high above Reavers Lane.
A special matting that can be bolted down is being spread over loose rock to secure it, and eventually the area will be planted.
It is still unknown if Skyline will be liable for any other damages from the September state of emergency, as investigations remain underway.
The felling operation carried out on Bob's Peak above the Queenstown Cemetery was in response to fire risk, and the process for it had been externally audited and approved.
Main image (Facebook/Craig Smith): After six weeks of waiting for the all-clear, contractors have been allowed in to the Queenstown Cemetery to begin cleaning debris brought down Bob's Peak in September's record rain storm.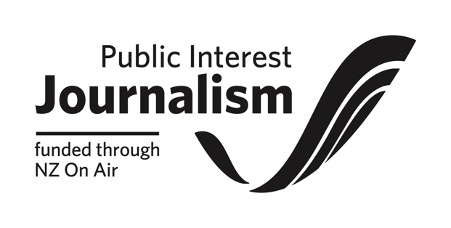 ---