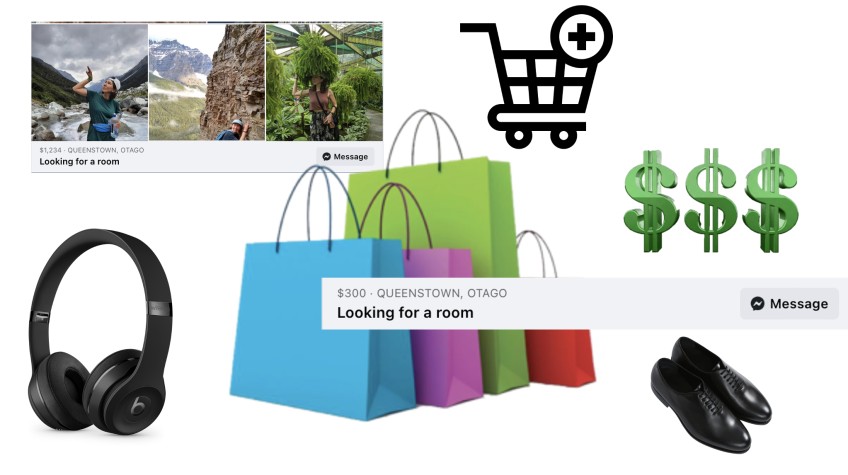 Shopping for tenants like Tinder dating
---
Queenstowners needing to fill a room in a rental are increasingly ditching advertising the space in favour of 'shopping for tenants' - but a behavioural analyst says there can be implicit bias involved.
Queenstown worker Laurie Charvolin and her partner opted to use this new method of finding a flatmate in November, when they were seeking two extras to fill their three-bedroom rental.
The main motivation in the current rental market: time-saving.
"I didn't have the time to go through 300 people texting me."
All whilst on a two-hour car ride with time to fill, Ms Charvolin scrolled through posts in Queenstown Facebook rental pages from people desperately seeking a room.
These community social media pages are increasingly chokka of posts that read like 'housemate CVs'.
"A lot of people are actually putting themselves out there...they're literally doing like a little CV of (themselves) as a housemate and how nice they are, they're also trying to be funny and they put nice pictures of themselves.
"It feels a bit like Tinder."
Ms Charvolin and her partner knew exactly what they were looking for in tenants - they wanted a "gender balance" in their new home, so ideally wanted one female and one male flatmate.
By 'shopping', they were able to find exactly what they wanted.
"I suppose it's not good for discrimination and things like that."
They opted to selectively message a few prospects, offering rooms to a Kiwi architect intern with a photography hobby – same as her partner – and a woman from the same part of France as Ms Charvolin – reminding her of her younger self.
She also went through their personal Facebook profiles, looking for any "drunk pictures", which would be a redflag.
"When the people you live with don't match you – it's hell."
Ms Charvolis recently advertised to sublet a room for a short period, and says in the current rental market it was a "horrible experience".
She was bombarded with stories of people's tough personal circumstances, and she had little choice but to reject most of them.
She says she heard from a homeless family with a baby, who begged her for the room, a massage therapist, who offered up free massages, others, who offered to pay much more than the listed price – enough to also cover her own rent – and some saying they'd do all the household chores.
It "weighed heavily" on her to see so many people willing to put themselves in vulnerable positions in exchange for a room, and the massage offer was "creepy", Ms Charvolin says.
"Some people were offering things to me and I was like 'I really don't want to take advantage of you'. But I'm sure there's people out there that will try – that's what scares me about all this."
Senior psychology teaching fellow at Otago University Celia Lie, who's undertaken research into behaviour analysis, focusing on factors that influence people's choice behaviour, says this new method of picking flatmates or tenants may be problematic.
It's a process that's influenced by a person's implicit bias, and can lead to discrimination, Ms Lie says.
"These biases are shaped by culture – so when our culture favours a particular type of standard, we are implicitly biased towards preferring that standard," Ms Lie says.
More recently, Crux has seen people searching for rooms in Queenstown stressing the fact they are "Kiwi" or "long-term locals", perhaps pitching themselves in anticipation of potential perceived bias from would-be landlords or flatmates.
Ms Lie says the selection process, particularly when bias by the selector comes into play, will no doubt leave some people, justifiably, feeling a sense of sour grapes when the choice doesn't go their way.
"Being rejected hurts. In some studies, researchers have found that similar parts of the brain are activated when people are socially rejected compared to when they experience actual, physical pain."
She says those who don't receive offers after putting themselves out there via a flatmate sales pitch may find themselves feeling angry, sad, embarrassed, or potentially even jealous, and all of these feelings can contribute to a reduced esteem.
She says with so much of our lives now focused online, it's natural that someone looking for a place to stay will also take this process online, and she draws parallels between it and online dating.
"Nowadays more and more people meet their partners online than in person or through friends, study or work – it's a trend that's been emerging over the past decade or so."
There's also an immediacy of response when posting online, meaning there's the chance of finding what you're looking for faster, she says.
"I guess you're also opening yourself up to a wider pool than you would if you were to advertise in other ways - through a newspaper or through word of mouth or flyers - so you have more of a chance to find someone who suits you better."
Last year, Crux interviewed four people who'd pitched themselves online in Facebook posts in an attempt to find a place to live – their stories revealed a 50/50 success rate.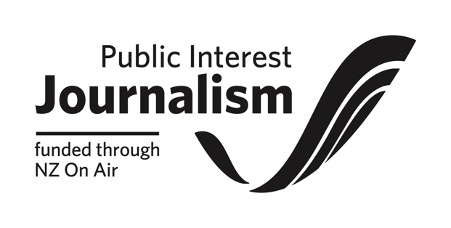 ---