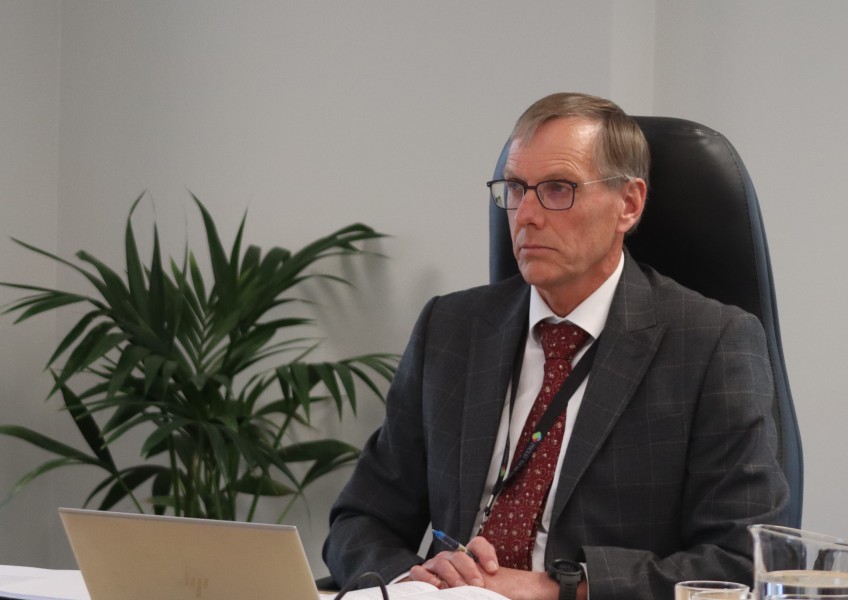 Shock pay rise for QLDC CEO Theelen - up 8% to $415,321.09
---
After a record 14.5% rates increase QLDC's CEO Mike Theelen has been given an 8% pay rise to $415,321.09, not far below the pay of the Prime Minister and more than $80,000 more than the Deputy Prime Minister.
Here's the QLDC announcement in full which includes high praise for Mr Theelen from Mayor Glyn Lewers.
"Following an annual performance review process completed by the Queenstown Lakes District Council's (QLDC) Chief Executive Performance Review Committee, Councillors have approved a reviewed remuneration package for the Chief Executive, Mike Theelen.
Mayor Glyn Lewers advised that the outcome of the performance review process and subsequent remuneration package reflected Mr Theelen's strong leadership through a time of great uncertainty for local government.
"You'd have to go a long way to find anyone who wasn't aware of central government's affordable water services programme, but most people won't necessarily appreciate the pressure that this has been placing on local government to maintain services, keep planning for the future, and work with government's national transition unit in the process of transferring these complex services to a new entity.
There's also the significant review of the Resource Management Act, and the strong message to councils and government from the Future for Local Government Review. These are unprecedented times of change for local government," said Mayor Lewers.
"Council is also facing an extremely challenging environment with increasing costs, insurances and borrowing rates, whilst trying to balance the effect of rates on the local community during a cost of living crisis. Add in some significant building defect claims where Council is the 'last man standing' and you've a massive job on your hands. Council needs to keep planning and delivering for the current community as it grows rapidly, and to meet the needs of future communities to come. That is a complex process that Mike and his team are guiding the elected Council through with skill and valuable experience."
"In the context of these challenges, and many more, Mike continues to demonstrate genuine care for the team he has built at QLDC. He sets high expectations and supports the organisation to deliver on them. The passing of former General Manager Pete Hansby was a blow for employees and through that difficult time staff remained committed to delivering for the community. That professionalism and resilience is a direct reflection on the culture and values that Mike has created and continues to uphold," added Mayor Lewers.
"During this first year of my term as Mayor I have thoroughly enjoyed and valued working alongside Mike. He is a true asset to this Council and the district."
The Committee considered Mr Theelen's performance and prepared its recommendation based on its public excluded meeting on 10 August. The Council subsequently approved a 2023-2024 total remuneration for Mr Theelen of $415,321.09[1]per annum during a public excluded session of Council on Thursday, 31 August.
Mr Theelen joined QLDC as Chief Executive in February 2016 and was reappointed for a further five years in November 2020 (effective from February 2021).
[1} Represents an 8% baseline increase and includes employer Kiwisaver contribution of 3% and is in alignment with current market data for 2023.


---