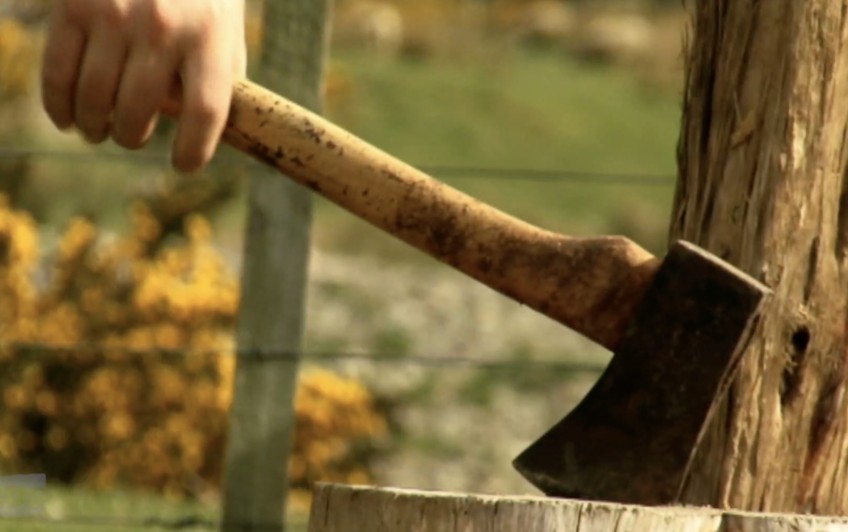 Shock Horror - a film competition for students
Feb 12, 2019
---
Here's everything you need to know about the new student film competition from New Zealand on Screen
NZ ON SCREEN CALLS FOR ENTRIES FOR ITS ANNUAL SCREENTEST COMPETITION FOR ASPIRING STUDENT FILMMAKERS
NZ On Screen is calling for entries from aspiring young filmmakers and writers across the country.
ScreenTest is a nationwide competition that gives students the chance to create their very own piece of screen heritage.
The ScreenTest competition has two sections for students to enter and students can choose to enter either one or both categories.
Secondary and intermediate school students are invited to make or animate a short film that includes a 'horror' element – and it doesn't need to be a traditional fright film; it can be interpreted as a 'horror' of anything: for example, the horror of sitting an exam, finding a spider on your pillow or even a bad first date.
The other section is for young writers who may wish to show their talents by writing a piece about the genre.
This written category encourages young writers to 'curate' a collection of titles on the NZ On Screen site. Students choose several titles that they believe best reflect the idea of 'horror', and then write a piece outlining why the titles best represent the genre, and why the chosen titles deserve inclusion.
This competition is an excellent way for promising young writers to showcase their skills.
The short film section is for those students more interested in getting behind a camera.
Students are asked to make or animate a short film – no longer than 10 minutes – that in some way involves the theme of horror. It can be a traditional scary movie, or it can incorporate more broad examples of horror scenarios, such as a bad hair day or the horror of parents finding your diary.
The short-listed entries (for both the writing section and the short film) will be judged by a guest judge. In addition to great prizes for the winning entrants, the winning film and written piece will each appear on the NZ On Screen website with associated publicity and media coverage.
The prizes for the winning entries will be announced in term two.
Entries for the written competition need to be submitted by 25 October 2019 and the short films must be submitted to NZ On Screen by 1 November 2019. The winning entries will be announced in early December 2019.
FURTHER INFORMATION:
Selection process
ScreenTest 2019 will be judged by a guest judge.
The winner(s) will be notified via email by 4 December 2019. Please note: the winners must be available to accept their prize between February and April 2020.
Curating your own Horror Collection
Deadline: 5pm on 25 October 2019
Curate a collection of New Zealand's best Horror titles and write a background feature giving your perspective on why these films best represent the idea of horror to you.
The titles can include film, television, music video and web series.
Some key pointers:
Feel free to explore and include any of the more than 4000 titles available at NZ On Screen in your collection.
In addition, you are welcome to suggest any relevant additional titles not currently featured on NZ On Screen that you think deserve to be added to the website.
Your collection should include no less than 10, and no more than, 20 titles.
Your background feature should run between 800 – 1100 words
In the backgrounder, you don't have to mention every horror title you have chosen, but you should mention at least five.
All titles included must be from New Zealand.
Create your own Horror short film
Deadline: 5pm on 1 November 2019. Key Points for Entrants:
Your short film should be no more than 10 minutes long, including closing credits
It must reference the theme of 'horror' (as previously described)
It can be fictional or documentary
Do not include film or music taken from other sources, for which you don't have copyright clearance
Try not to set off any nuclear bombs or bazookas during your shoot – we want horror, but not that kind!
For more information on our ScreenTest competition, please visit our site www.nzonscreen.com
To view last year's winning entry please visit: https://www.nzonscreen.com/title/alone-2018


---