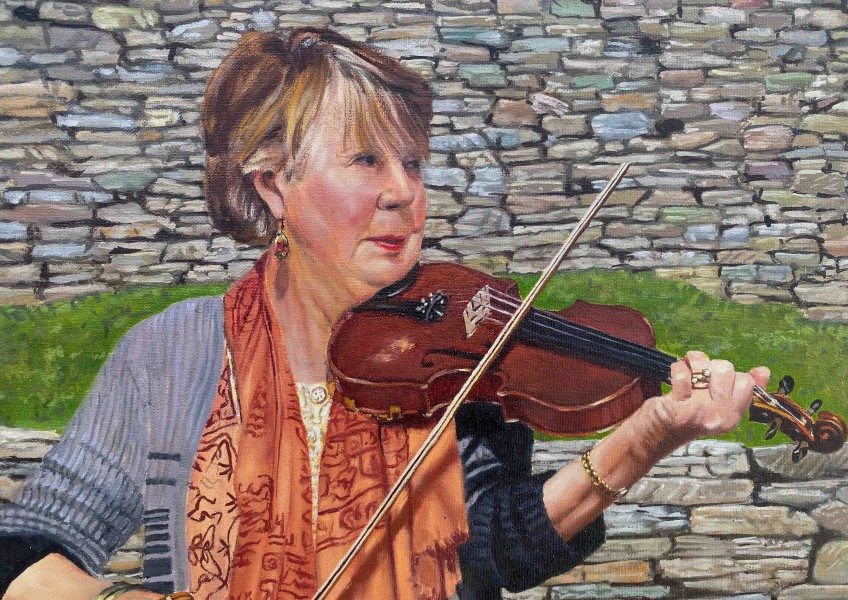 "She would have forgiveness for the tourist who took her out."
---
There was a moving, standing room only memorial service for 84 year old Noelene Tait this afternoon, with her son Richard Tait telling Crux, "She would have forgiveness for the tourist who took her out."

The Kelvin Heights musician and music teacher was killed when a rental car crossed the centre line of Frankton Road on Tuesday afternoon. A motorcyclist from Central Otago was also badly injured, requiring emergency surgery at Dunedin Hospital after being flown from the crash site by helicopter. A 29 year old tourist appears in court on Monday on charges connected with the incident.
Noelene played the violin for the Arrow Miners Band and her distinctive car number plates – Fiddlr – were placed on top of her coffin today.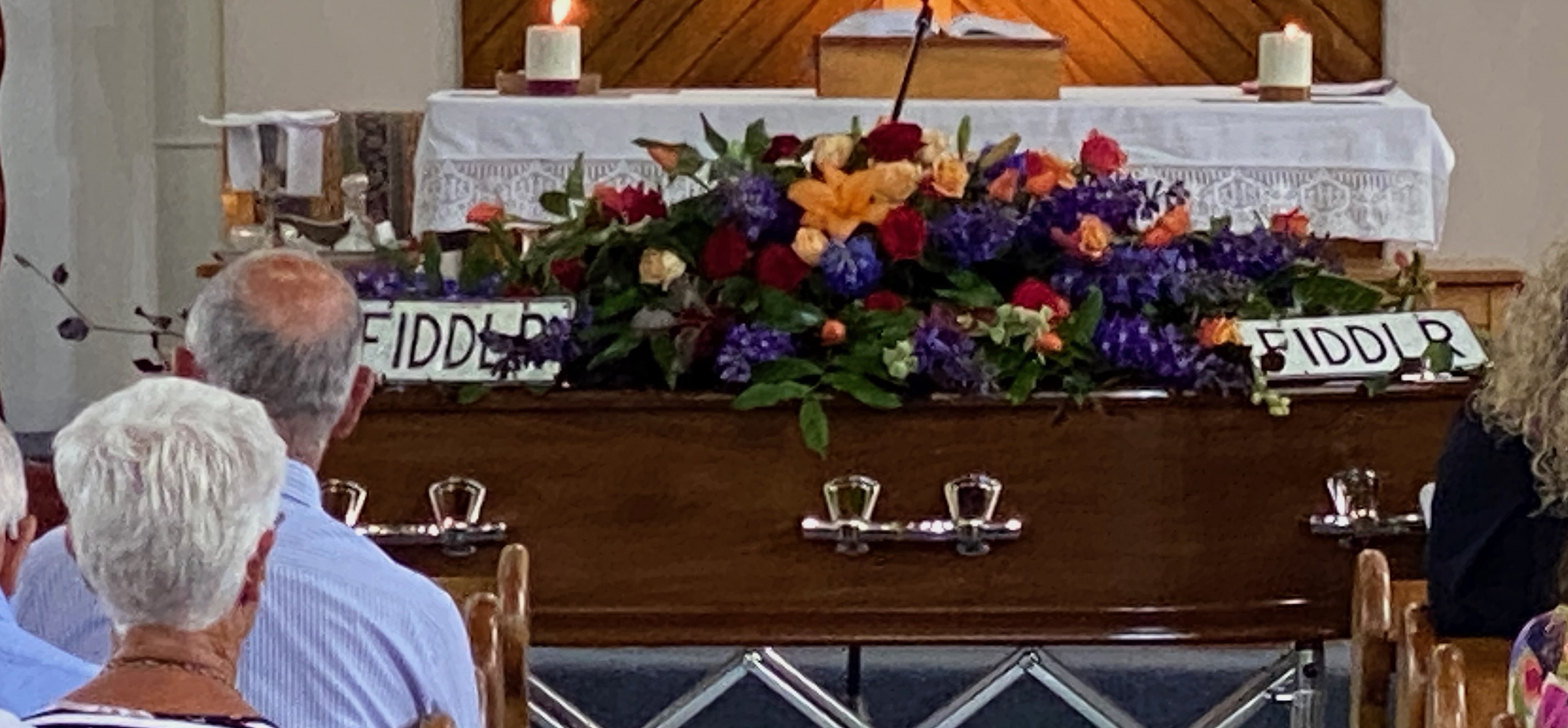 Noelene was also a fixture as part of a regular music night at the Arrowtown Fork and Tap pub.
St Joseph's church was packed for today's service, with standing room only at the back of the church. People had travelled from all over New Zealand to attend the service, which was followed by a function at Noelene's Cedar Drive home in Kelvin Heights.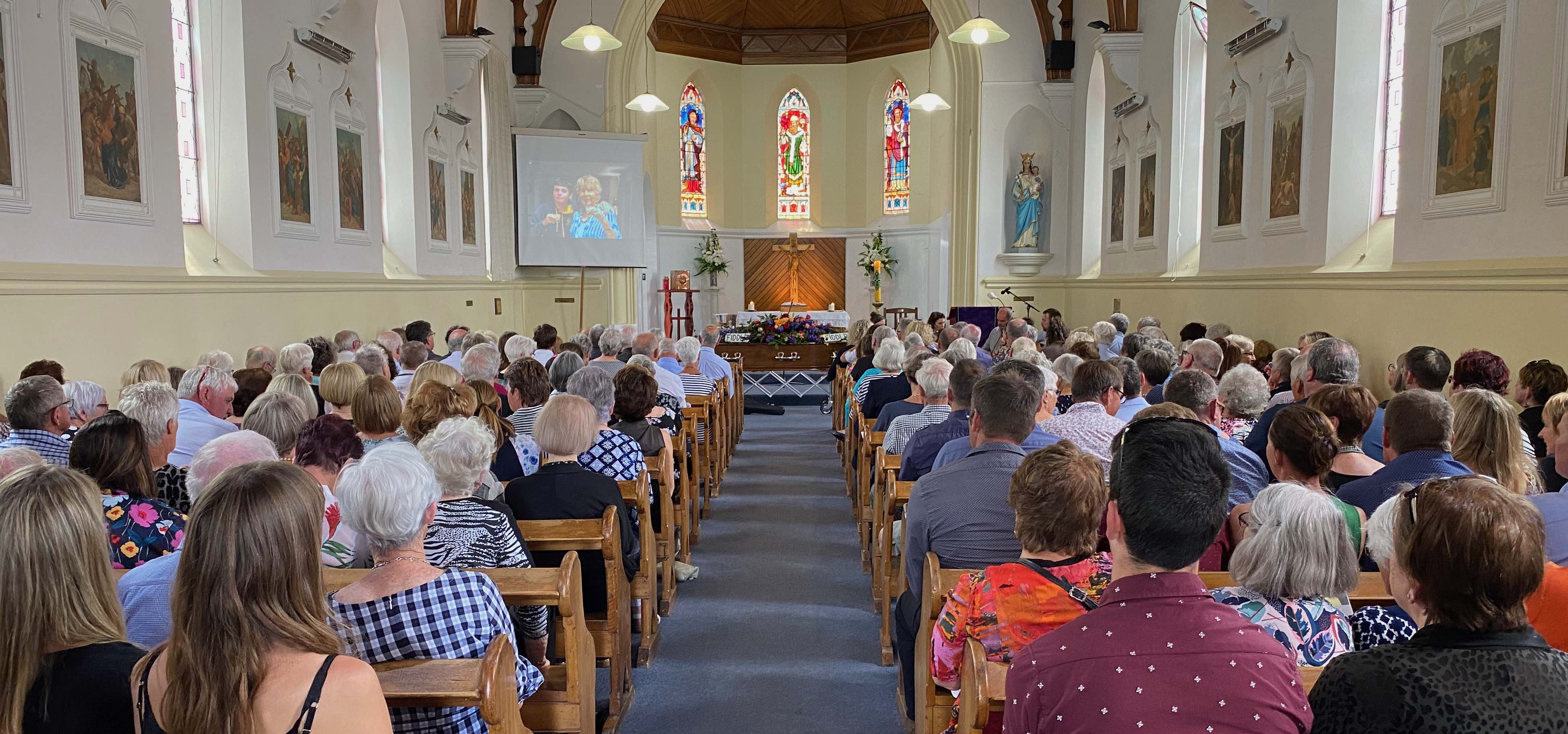 Members of the Arrow Miners Band played as Noelene's coffin was carried to a waiting hearse, flanked by a painting of Noelene by Arrowtown artist Thomas Brown (main feature image above.)
Noelene's son Richard Tait spoke to Crux after the service, saying that she would have "forgiveness for the tourist who took her out."
Read: Our coverage of Tuesday's collision.
Main Image: The painting of Noelene Tait by Arrowtown Artist Thomas Brown (copyright - with thanks).

---