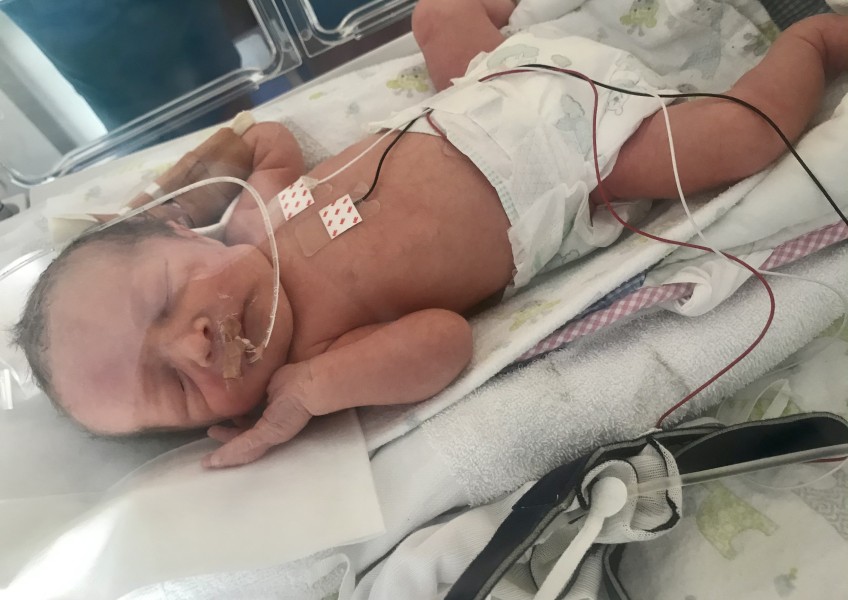 SDHB decision delays heighten Qtown maternity crisis
---

Staffing shortages at Southland Hospital mean pregnant women from Queenstown Lakes are being turned away more and more frequently, leaving midwives "exhausted from the stress".
Invercargill's Southland Hospital maternity ward has gone into "divert" three times this week, meaning patients are sent to Dunedin Hospital for a variety of reasons, including shortages of staff, beds or expertise.
A Queenstown midwife who asked not to be named told Crux "we all feel exhausted by the stress of knowing we can be turned away with our patients at any time."
Director of Midwifery at SDHB, Heather LaDell, says diverting patients is normal practice, especially for a small hospital like Southland which has just three midwives on the ward each shift.
"Sometimes you need to make a decision about where's the safest place to look after someone, and sometimes that means that people can't go to their closest place."
The increase in patients being turned away is due to "a lot of gaps in staffing" and difficulty recruiting midwives to Invercargill, LaDell says.
LaDell says there's been a higher demand for hospital births in the past year due to increased complexity in pregnancies, with mothers needing more input from specialists.
"We are seeing a lot of complexity and we know that families are under a whole range of stresses that make pregnancy and birth trickier to navigate than they normally would.
"And that's coming on top of a national midwifery staffing crisis."
Despite the acknowledgement of a need for a higher level of care in Queenstown Lakes and Central Otago, the SDHB is no closer to solving that problem, LaDell says.
"It's a very a complex problem and it's something that we've noted."
The increased turning away of women from Southland Hospital comes as the SDHB reveals further delays in its plans to develop two birthing units in Wanaka and Clyde. After months of consultation last year, a final decision on establishing the units was due in March.
It's now been pushed out to June, when the "next steps" to developing the units will begin.
The delay resulted from a need for more analysis of what would solve the "complex situation" in the region, LaDell says.
"Part of what has emerged from [the consultation] is a greater recognition of the separate issue that hasn't been addressed - the configuration of specialist services."
Midwives have been consulted on the proposal for the two birthing units, but midwife Charlotte Aarden says the fact the SDHB is now "pushing it through" shows a disregard for midwives' input - that the region needs a hospital.
"I don't think they are listening at all to the feedback of needing a secondary hospital, I don't think they're listening at all."
Aarden says the establishment of two birthing units staffed by midwives won't solve the problem of the high numbers of women in the region choosing to have their babies in a hospital.
"The logistical safety backup is not sufficiently provided for when things go differently, there's no safety net.
"We need a hospital in Queenstown or Cromwell, the demand is so high and Invercargill and Dunedin are not meeting the demand," Aarden says.
But LaDell says that's a "premature conclusion to draw."
"If we added a new service, that's going to need new money, new staff, I can't staff my two existing core facilities.
"It's really not that simple, it's a complex problem."
Meanwhile, stories continue to emerge which highlight the strain on Southern health services and the impact on families who live hundreds of kilometres from the nearest base hospital.
A "code black" was declared at Dunedin hospital a month ago after it hit capacity, and despite the SDHB saying the situation's improved, there are still cases of women being turned away.
One such case is Alexandra mother Sarah McKey, who went into premature labour at 34 weeks a fortnight ago, her baby's breech position requiring an emergency helicopter transfer to hospital.
Dunedin turned her away so she was flown to Southland Hospital in Invercargill.
"Thinking about giving birth in a helicopter on its own is not ideal, but also knowing it was a breech baby, I was quite stressed about that but I was like, well, it's a 45 minute trip.
"Hopefully we can make it in time."
She did make it in time, and her emergency caesarean section went smoothly, with McKey praising the care of neonatal and nursing staff.
However, due to the critical shortage of beds she was told she had to leave just two days after her operation.
"I explained that if I was discharged, I was going to be here without any family or a midwife, and I said, 'where do I go?'
"I don't have a car, I can't even drive or walk around.
"I explained that I felt quite abandoned because I had no one here."
McKey has spent the last two weeks at Ronald McDonald house in Invercargill while her baby, Nico, (main image) recovers in neonatal intensive care.
She can't understand why the SDHB isn't prioritising building a proper hospital in Central Otago or Southern Lakes.
"I can't believe it.
"The amount of people here at Ronald McDonald and in neonatal now who are from Central Otago and also had to have helicopter trips and really stressful times, some of them were first time parents as well," McKey says.

---