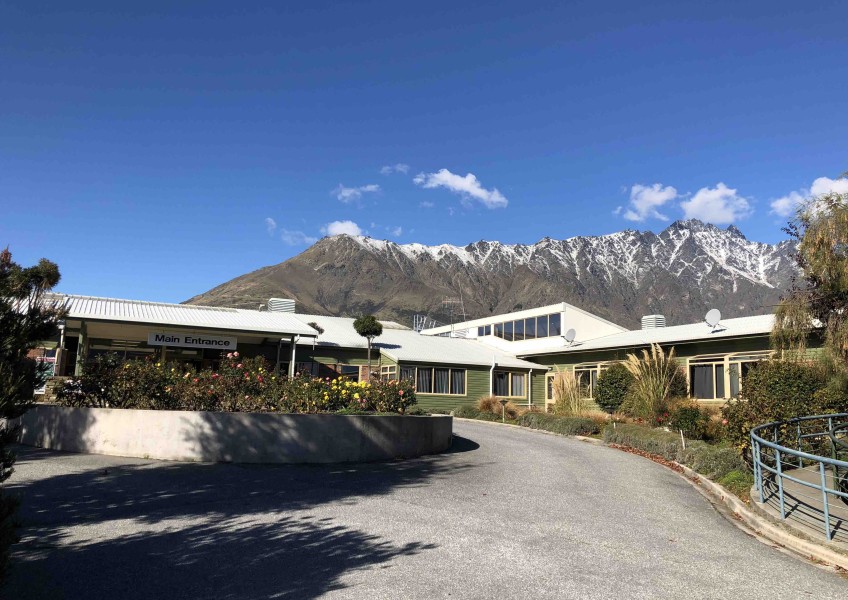 SDHB - "A White Island tragedy would be managed."
---
Southern District Health Board CEO Chris Fleming is challenging a Crux comparison between Whakatane's 110 bed hospital and Queenstown's 15 bed hospital, saying the response to a White Island scale emergency in this part of the country would be well managed, with no difference to the level of treatment.
Crux highlighted earlier today a Stuff account of the key role played by Whakatane's hospital in the immediate treatment of White Island victims. That hospital underwent a $67 million upgrade in 2014.
We asked Mr Fleming, Health Minister David Clark and Mayor Jim Boult for their reaction to our story. This was Mr Fleming's response.
"Your article contains a number of claims and inferences that paint an inaccurate picture of our preparedness for a mass casualty event, whether in Queenstown or elsewhere in the country.

Responses to mass casualty events differ across the country, and robust planning for events takes place routinely. In this part of the world the patients would have been transferred directly to the appropriate hospitals via helicopter and fixed wing as appropriate.

While the response would have been different, it's impossible to conclude that there would have been more deaths, and I believe irresponsible to do so.

Your headline that the town would not cope is also misleading, as it would never be the task of a single town to manage a crisis. Indeed the entire country has struggled to manage the high number of burns patients in this particular tragedy. As always, resources from across the country are deployed in times of crisis and there is a process for this."

Health Minister David Clark sent this response from Whakatane, where he was visiting survivors today.
"I'm incredibly proud of the way the staff of Whakatane Hospital, supported by their colleagues throughout our health services up and down the country, responded to the Whakaari/White Island tragedy this week.
"This has once again demonstrated that despite our challenging geography and population spread, by working together our health services provide New Zealanders and our visitors with good timely emergency care when they need it."
Mayor Jim Boult said this.
"I have just been reading the account printed by Stuff of the experience at Whakatane hospital. Horrific. However, I don't think there would be many resort towns anywhere where there would be a hospital capable of coping with a disaster of this scale. And there could never be justification to build one with that as the driver.
I think a bigger issue for us would be preparedness for a mass evacuation of the injured to larger centres, and that is something I will be looking into."


---