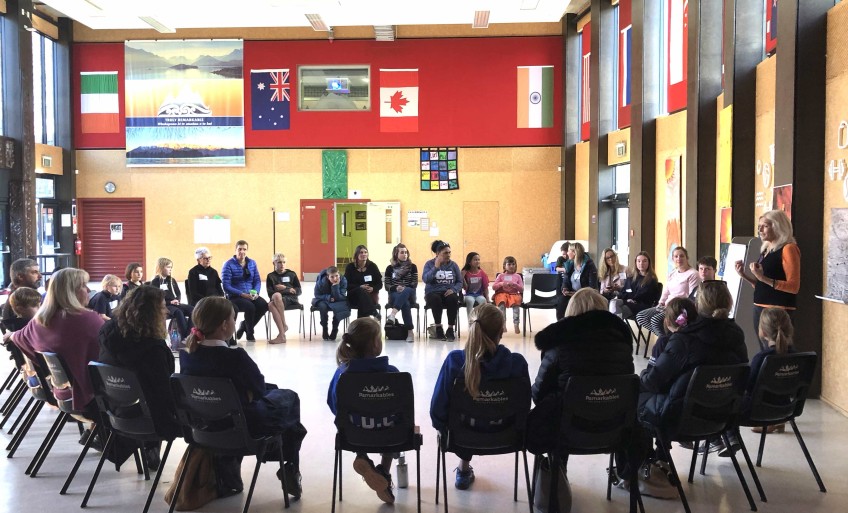 Screen addiction and anxiety coaching for local schools
---
A leading mental wellbeing coach has been presenting to sell out sessions for local primary school students suffering from the joint afflictions of screen addiction and anxiety.
Cameron Tukapua is visiting Queenstown from her base in Northland to coach both adults and children in a series of multi-generational sessions. She says she's not surprised by the high levels of anxiety she sees around NZ even in younger children.
"Look at the rate of change we are all having to face. It's even harder for children to manage that level of change, they don't have the same filters and coping mechanisms that we develop as adults."
Adults in Queenstown have been also booking up places in the coaching sessions that run over this weekend through to Monday, May 13.
Cameron says that wellbeing education is missing from regular curriculums and that she is filling a gap that that is increasingly becoming more urgent.
Crux spoke with Cameron Tukapua at the Remarkables Primary school just before she started her first session there on Friday afternoon.
Details of her classes in Queenstown over the next three days can be found here.


---