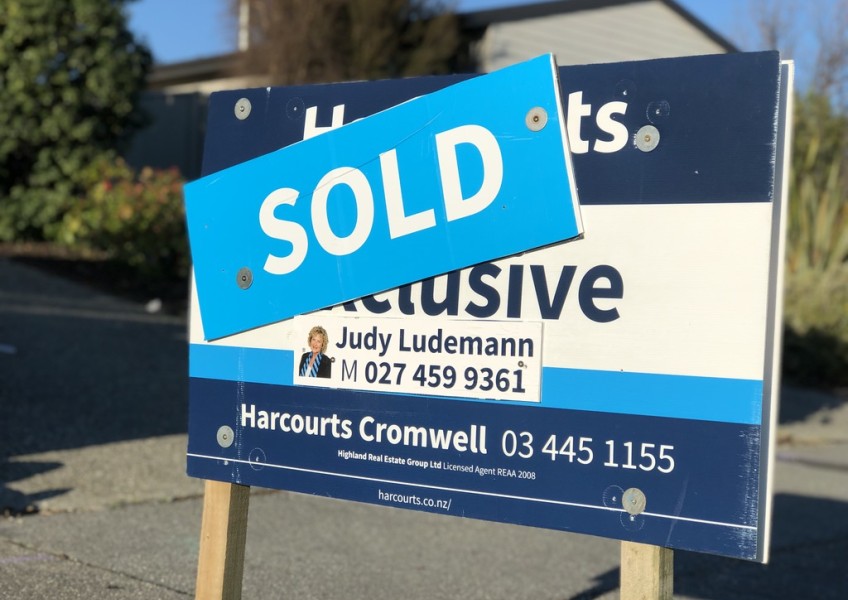 Scratch the surface and Central Otago living ain't golden for some: Housing report
---
Central Otago – calling a patch of dirt in this neck of the woods home elicits envy from plenty of Kiwis. But, according to a draft report released today by the Southern District Health Board (SDHB), having a roof over your head in this locale is far from living the dream for many.
There are families residing in tents, caravans and cabins in campgrounds.
Others might rent or own a place of their own, but in plenty of cases these homes are blimin' cold and suffer from quality issues that include mould, cracked basins, broken windows and no power.
At the extreme end, people are living rough in public places or in their vehicles.
It's the human story of Central Otago's housing crisis the SDHB has documented in its "How's your home/Pēhea Tou Kāinga" report, and it makes uncomfortable reading from the comfort of a couch in a cosy, sun-drenched living room.
The report was partly compiled from face-to-face interviews with 25 people working at the frontline of social services – police, staff at schools and early childhood centres, and workers at the Ministry of Social Development among them.
The work captures the voices of "those who are often not heard".
One excerpt: "Due to affordability, huge numbers of Central Otago residents are not living in houses. They are living in tents, vehicles, containers, sheds and garages, or under bridges, on steps, in lobbies or public toilets."
Another: "Campground life is hard. It's crowded and cold. Parents are stressed and children struggle to get to school on time, especially on cold mornings when they have to get out of their tent and walk to the shower block."
And another: "It's a pressure cooker out there right now. You scratch under the surface and this place is not the utopia it appears to be."
According to the report, last year Central Otago was the third fastest growing territorial authority in the country – the top spot taken its neighbour, the Queenstown-Lakes district.
It's the sort of boom that makes an area's economic indicators look rosy.
GDP, employment and mean annual income all rose by more than four percent in 2018. Tourism GDP was up 11 percent and the proportion of working age people on a benefit dropped.
But, these benefits are not universally bestowed, the report says, and increased inequality is common in "boomtowns".
It's migration that drives population growth in Central, and through the gorge in Queenstown as well.
At one end of the spectrum, newcomers are relatively well-off "amenity migrants" drawn by the natural beauty of their new backyard and the quality of life it can offer.
"Their arrival tends to increase the local median income, leading to false perceptions of improvement to overall quality of life and shared prosperity," the report says.
At the other end are "labour migrants", who come to fill the growing demand for labour supply and are generally not wealthy or well paid.
Local housing supply has not kept up with population growth, and its these labour migrants, as well as long-term residents, who bear the brunt as house prices and rents rise and properties become increasingly scarce, the report says.
It can force a renter to stay quiet about sub-standard housing, worried that making life difficult for a landlord may see them out on their ear.
It means families make decisions about what they can do without to make sure they can pay high-end rents.
"Many cannot afford to heat their homes. Increasing numbers of children are hungry at school and inadequately dressed. One boy was said to be going without food so that his little brother could eat.
"People are going without necessary health care because they cannot afford it."
The report says increasing numbers of people are moving further from their workplaces, schools and communities in search of more affordable places to live.
"They are then burdened with lengthy commutes, increased fuel costs and the stress associated with spending less time with their families."
The report's purpose is not to induce hand-wringing - it was commissioned by the DHB to better understand the nature and scale of the housing problem in Central Otago after anecdotal evidence from support agencies started sounding alarms earlier in the year.
It concludes with a set of recommendations aimed at helping community organisations address the housing-related issues it identifies.
Medical Director Dr Hywel Lloyd says the issues are complex, but the report offers an evidence-based approach for tackling them.
"The 'How's your home' report is a catalyst for coordinated housing solutions in Central Otago. Stakeholders have already begun meeting to consider the report's draft recommendations and plan a collaborative response."
The draft report was shared at a community hui in Alexandra last week, and with a range of other stakeholders in recent weeks. It will be presented to the Southern DHB Commissioner meeting next week.
Among recommendations: that an interagency housing taskforce be established; that the Central Otago District Council (CODC) include affordable housing in its District Plan and Economic Strategy; that the CODC support infill housing on large sections and the addition of residential flats where appropriate; that the CODC consider ways to incentivise people to rent long-term to the local workforce instead of to short-term visitors; and that a regional approach be taken on shared issues such as housing and transport.
Details to be nutted out and tough calls to be made. However, one recommendation of the report is a relatively quick-fix: A call for the Central Otago tourism website to be updated to reflect current housing costs.
At the moment, the report says, prospective migrants are informed by www.centralotagonz.com that the average house price in the Central Otago district is $313,368 and the average weekly rent price is $282.
"These figures are grossly misleading and need updated immediately. This website should also present a realistic picture of the challenges in finding accommodation and the energy requirements for home heating.
"Research participants were clear that a large proportion of migrants arrive unprepared for the difficulties faced in finding and heating a Central Otago home."
Scratch the surface and this place is not the utopia it appears to be, indeed.
Main Image (Credited Kim Bowden): Sold! Issues of housing affordibility and availabilty are creating often unseen social issues in golden Central Otago. A draft report by the Southern District Health Board out today details the issues and how they might be tackled.



---