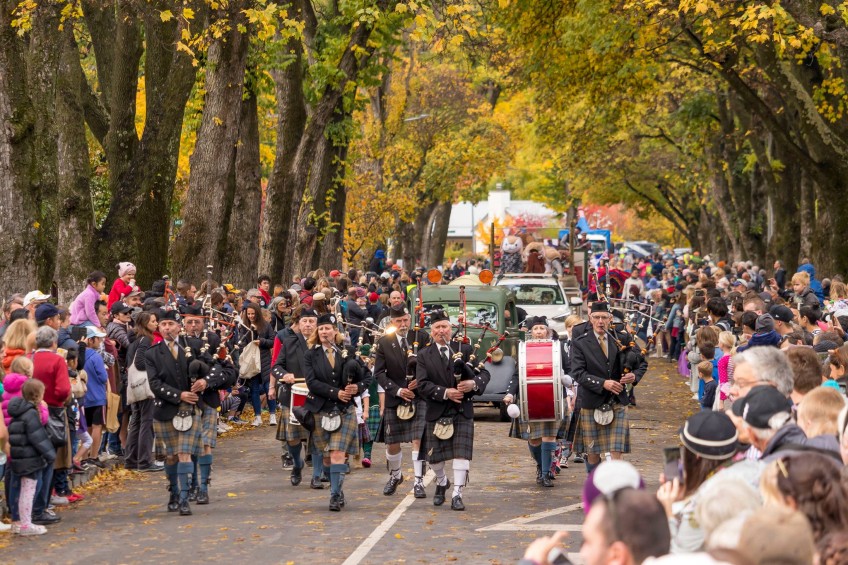 Scholarship open for applicants as Autumn Festival gives back to community-minded teens
---
School leavers who give back to their communities have until Tuesday to apply for a local scholarship to aid them in their endeavours.
The Akarua Arrowtown Autumn Festival Scholarship aims to recognize and reward Year 13 students in Queenstown who show a strong sense of community involvement and leadership.
Carole Watts, who has run the festival for the last six years, was part of the committee that set the scholarship up last year, using residual funds from the Autumn Festival.
"The standard of the applicants was amazing, and the level of community spirit that our young people have was so gratifying to see when we read through the applications."
The scholarship is intended to help fund the recipients next phase of their development – whether that be further study or vocational training.
Previous recipient Hannah Battrick is studying engineering in Christchurch and says the scholarship helped make her make the most of her first year away at university.
"The scholarship allowed me to go into first year university without having to worry about money and focus on meeting new people and succeeding.
"It also allowed me to not have to take a part time job, giving me more free time to get involved in the local community, volunteering and organising events."
This year, there's two awards of $2,500 to give away.
Applications close at 5pm on Tuesday, August 30, and the scholarship will be awarded in November.
Donors wishing to contribute to the scholarship fund can donate at the Akarua Arrowtown Autumn Festival website.
Keen to apply for the scholarship or know someone who might be? Apply here.
The Autumn Festival is a not-for-profit community event that's all about involving people and bringing the community together.
This year was Ms Watts' last one to run, and she waved goodbye to the organisation earlier this month.
"After six years, I felt it was time for a change, and to let someone with fresh ideas come in and take it to the next level.
"It's been a great experience being part of a major community event and seeing how much enjoyment people get from coming along and participating."
Although she's finished in her role, she says she'll be keeping a close eye on who the scholarship winners are for 2022.
As for the festival next year, planning is already underway for the 2023 event. Some of the usual favourites, including the sell-out Pie, Pint and Pinot, the Quiz night, and the hugely popular market day and parade, will be back, along with some new events, but she's tight lipped about what these may be at this stage.
"I'll leave that up to the next person to announce."
Main image (Facebook/Akarua Arrowtown Autumn Festival)


---