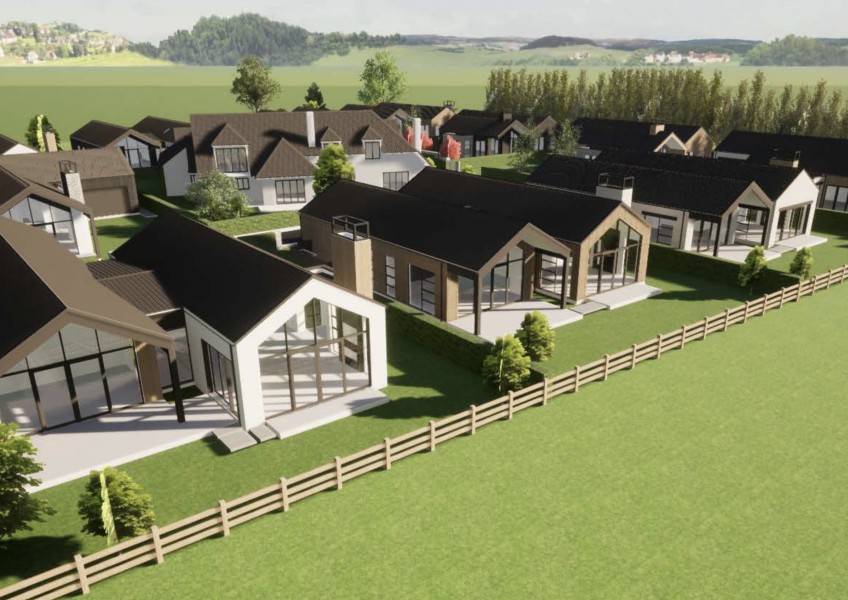 Sandersons plan yet another Ladies Mile subdivision
---
The Tauranga couple behind Queenstown Commercial Ltd, Fraser and Donna Sanderson, plan yet another development along Ladies Mile - but it's on hold after substantial opposition, including from the Otago Regional Council.
The developers, new entrants to the NBR rich list at $255 million, were behind the Queenstown Country Club as well as the new Southern Cross Hospital complex and "Queenstown's Best Kept Secret" - the new Kawerau Heights subdivision.
Howards Drive Estate is a subdivision of 13 houses on Howards Drive only 50 metres from the congested Ladies Mile – Howards Drive intersection.
The submission from the Otago Regional Council could mark a trend for future Ladies Mile development to be slowed or stopped altogether.
The ORC's submission included the following key points:
"The site is located within the Ladies Mile Corridor between Shotover River and Lake Hayes which is an area of significance for many locals, and is often seen as a gateway into Queenstown. The density of development has the potential to undermine this amenity landscape.
"If granted, this proposed development would set a precedent for future urban developments proposed in the area. The characteristics of the site are such that they could be replicated throughout the District, resulting in multiple subdivisions of urban sized lots in the rural area.
"ORC considers that the proposed subdivision will have adverse effects on the natural amenity of the surrounding area and will contribute to urban sprawl and disconnected urban settlements.
"Section 5 of the Resource Management Act 1991 requires the sustainable management of the use and development of natural and physical resources in a way which enables people and communities to provide for their wellbeing while sustaining the potential of natural and physical resources for future generations." Source: Otago Regional Council.
You can read the full ORC submission here.
Crux tried to contact the Sanderson's Queenstown based Project manager Brent Mitchell today for more information on the Howards Drive Estate project. Mr Mitchell said he was in a meeting with Jared Baronian (CEO of the Sanderson Group and Fraser Sanderson's nephew) and would call back. He added that he was expecting a call from QLDC today. Mr Mitchell did not call back.
In response to questions from Crux, QLDC provided the following statement this afternoon:
"An application for resource consent was received last year and was publicly notified. The submission period closed in January 2021 after which the application was placed on hold at the applicant's request and no further work was undertaken by Council officers."
Main Image: Developers' concept of the Howards Drive subdivision.


---