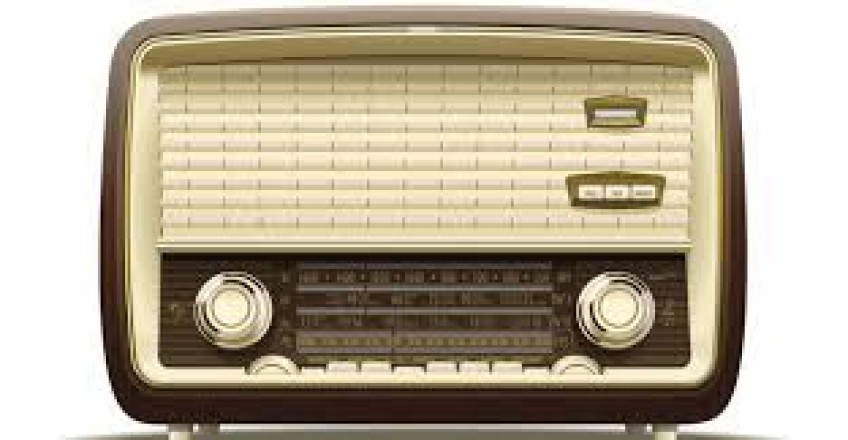 RNZ to shut down local AM frequencies in April
Mar 01, 2019
---
RNZ is to stop broadcasting programmes on their local AM frequencies from April this year. The frequencies affected are 1134 AM (Queenstown and Arrowtown) along with 639 AM (Alexandra and Cromwell).
The national broadcaster is launching an information campaign from next week to detail other ways to listen to RNZ. Here's a link to the flier that should be delivered to most affected households.
RNZ has also released a useful list of answers that many AM listeners will be asking. In addition they've set up a free helpline on 0800 435 772 and an email address for AM related enquiries
Here's the full list of answers that RNZ has produced to help people find the easiest alternatives to listening on the old AM frequencies.
What is happening?
In April 2019 RNZ will be closing its two aging AM radio transmitters serving Queenstown, Arrowtown, Alexandra and Cromwell.
Listeners to RNZ National on AM frequencies will need to tune to their local FM frequency or choose an alternative way of tuning in from the end of March.
No other RNZ services apart from RNZ National on AM in Central Otago are affected by these changes.
What frequencies are affected?
1134 AM in Queenstown and Arrowtown
639 AM in Alexandra and Cromwell
When will this happen?
The transmitters will stop broadcasting on AM frequencies in April 2019.
Why are the changes being made?
RNZ's AM broadcasting transmitters are old, parts are difficult to obtain, and they are becoming increasingly expensive to maintain. Listenership on AM radio is declining in favour of new technologies and there are now many alternative ways of listening to live radio, including on existing FM radio frequencies, via digital platforms and on mobile devices.
RNZ does not own the land where its AM transmitter is located in Queenstown. The lease for the Kelvin Heights site expires in June 2019 and will not be renewed.
How will it affect people listening on AM?
If people currently listen to RNZ National on 639 AM or 1134 AM they will need to retune to an existing FM frequency or select an alternative way of listening to the station.
Most listeners will simply re-tune to 101.5 FM in Alexandra and Cromwell or 101.6 FM in Queenstown and Arrowtown to continue receiving RNZ National.
There is significant overlap between AM and FM coverage in these areas at the moment but only FM frequencies will be able to be received when the AM frequencies are closed.
What if people can't get FM?
Some existing listeners may be outside the overlapping FM coverage area and will need to select a different option for continuing to receive RNZ National. RNZ estimates between 200 – 300 existing listeners may be in this situation and many of those will already using the alternative platforms to receive RNZ National.
What are the alternatives ?
Listeners unable to get an FM signal can listen via the RNZ website www.rnz.co.nz, via satellite on SKY digital channel 421, on FREEVIEW channel 50 or on the free RNZ app. for iPhone or Android mobile devices.
How many people will be affected?
The total potential audience in the affected areas is estimated at 32,500 people of all ages and not all are radio listeners. Of these about 24,500 will be able to easily retune to FM and continue to receive RNZ National. RNZ estimates 200 – 300 existing listeners fall in the shadow area and are unable to get FM. Many of those will already be using the alternative platforms to receive RNZ National.
How does AM closure affect RNZ's ability to meet its Civil Defence Lifeline Utility obligations?
RNZ has discussed the proposed changes to AM broadcasts with the Ministry of Civil Defence and Emergency Management at national and local level to ensure there are no issues with RNZ's role as a Lifeline Utility in the event of an emergency.
Civil defence information is now carried on a wide range of platforms and RNZ is no longer reliant on AM transmission for the delivery of emergency messages to New Zealanders.
What is RNZ doing to tell listeners about the changes?
It is important for RNZ to ensure all affected listeners will be aware of the pending change and have time to make alternative arrangements.
Public information will be distributed through a mail box drop in affected areas. This will include rural properties.
Listeners to the affected AM frequencies will get on air messages during March and April to remind them to retune their radios to FM.
Advertising will be appearing in local newspapers during March.
What other support is RNZ providing?
Anyone requiring assistance can email RNZ at [email protected], or leave a message on the special helpline 0800 435 772.


---