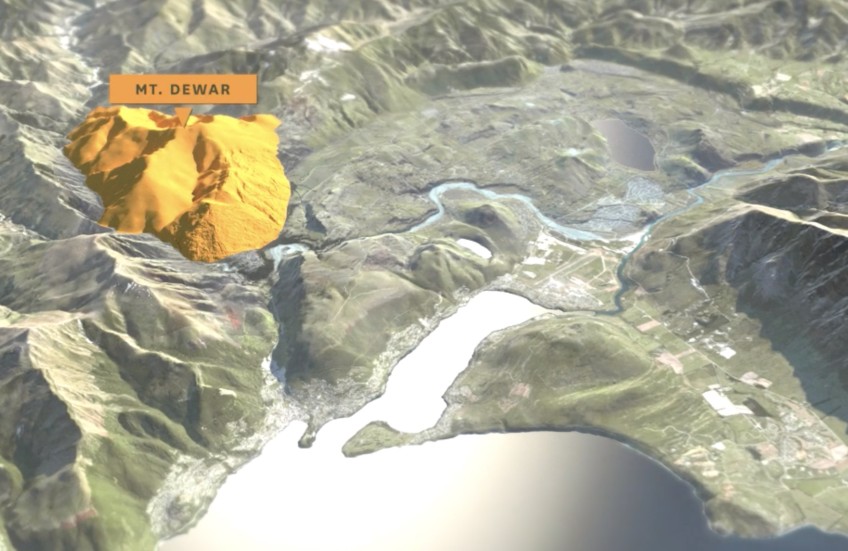 Revolutionary land project enables affordable, sustainable housing
---
Two Queenstown entrepreneurs have launched a $12 million dollar land acquisition that will potentially pave the way for a completely new approach to sustainable developments.
The Treespace company has purchased Mount Dewar, just 10 minutes drive from the centre of Queenstown, to be the centre of the country's biggest ever commercially funded native tree planting project. Over 140,000 native beech trees will be planted with the business model supported by the sale of 53 house sections, each individually hidden in the new forest.
An innovative, optional lease-to-buy scheme will allow people to buy sections over an initial 10 year period, converting initial lease payments into freehold ownership. The sections will be priced at around $360,000, most with a small footprint of around 100 square metres, encouraging the construction of smaller, eco-friendly houses. Each individual section will be surrounded by natural space and native trees, avoiding the more standard sub-division type configuration of houses in rows, right next to each other.
The Treespace project has been launched by two of the key people linked to Queenstown's Sherwood Hotel, Sam Chapman and Adam Smith.
Treespace founder Adam Smith told Crux today that this could be a land use and re-forestation model for the entire country. "We want to prove this model in Queenstown before taking it to Government, but it shows that commercial development, re-forestation and sustainable housing can all be delivered in one Eco-sensitive package.
Adam Smith admits that the project will carefully control the way people design and build their houses.
"In a way we will be forcing creative outcomes, we will force people to use less materials. We have design covenants that will manage the houses from a visual perspective and which will also make sure that they blend into the environment. Then, from a passive performance perspective, we'll make sure the houses are energy efficient. We need people to build something that is of value to them and which is also an asset to the future value of the community."
The project will need resource consent before proceeding, but Smith and Chapman say that years of careful research has gone into the fine detail of the native tree-planting and provision of housing.
The Mount Dewar project is massive in scale, covering a total of 1,780 hectares. Only 0.1% of the land will be occupied by the 53 new houses. Smith also plans to add 20 kilometres of new hiking and biking trails, in addition to the 30 kilometers of trails already in place. In total 400 hectares of new beech forest will be planted which Treespace says will result in 99% of the mountain being returned to nature. The project will also tackle predator control and encourage the return of large numbers of native birds.
In a useful twist, carefully filtered sewerage from the houses will be returned to the land to encourage future tree growth, rather than being piped off the mountain into expensive treatment plants. The homes, to be designed and built by the new section owners, will be connected to high speed fibre broadband and mains electricity.
Watch the full interview with Treespace founder Adam Smith.
Watch - the project video produced by Treespace.

---