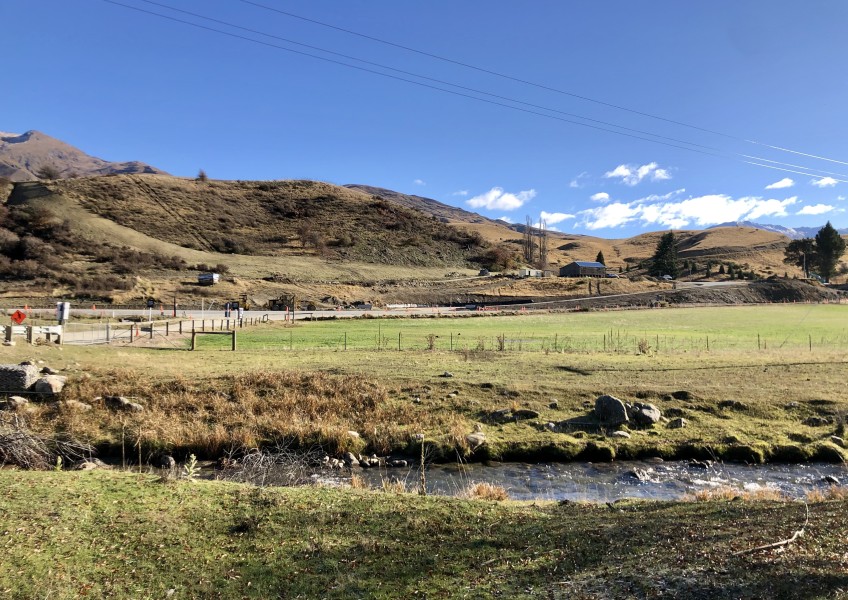 Residents "at risk" from Cardrona water deal
---
Cardrona residents feel they're being railroaded by QLDC into accepting a water supply scheme that they don't need, with no hint of what it may cost or who will end up owning it in the future.
The joint venture between QLDC and developer Mount Cardrona Station (MCS) proposes to establish a single public water supply for the whole Cardrona village, which is currently serviced by two private schemes.
But residents say they've already paid for their water supply with existing company Cardrona Water Services Ltd, and that it complies with health regulations. They wonder why QLDC is "bending over backwards" for one developer when the existing company has the capacity to supply water to all future development within Cardrona township.
QLDC links their position to an outbreak of Norovirus in 2012 from two water supplies in Cardrona valley which resulted in 53 known cases.
However, a report in October last year from an independent water consultant found the supply to be safe, and Cardrona Water Services Ltd's system will be fully compliant with health requirements by July this year.
Treasurer of the Cardrona Resident Ratepayers Society Sarah Prenter says QLDC is "scare-mongering" when it says the current water supply is unsafe.
"It's besmirching [Cardrona Water Services Ltd] good reputation and the effort they put into making safe water here," Prenter says.
When Crux asked QLDC why a new water scheme in Cardrona was needed, a spokesman replied via email: "to ensure the whole community has consistent access to safe and compliant drinking water", and provided a link to the Government's water services regulator Taumata Arowai.
The Crown entity was set up following an inquiry into the 2016 gastroenteritis outbreak in Havelock North in 2016, which found the regional council had not taken enough care in ensuring the water quality was safe.
However, a lawyer acting on behalf of the frustrated residents, says there's no evidence to suggest Cardrona's existing water supply won't be compliant with the new regulatory system.
The lawyer says QLDC's "strong advocacy for the proposed new scheme is unusual" and "it remains unclear why the council is bending over backwards for that developer".
Sarah Prenter and Cardrona Valley Community Association chairman Blyth Adams both say QLDC pursued negotiations with MCS without consulting the community.
"QLDC have a track record where they do not listen," Prenter says.
"They are a law unto themselves, it's really unfortunate that they're our representatives and this is where our money goes to, to pay them to do a job and they're not doing their job."
At a 10-year plan hearing last week, Adams pointed out there had been no disclosure of the financial terms of the agreement between QLDC and MCS.
"Making the joint venture conditional on funding through the TYP process suggests that it is all but a done deal, unless the financials – which nobody has any visibility over – don't actually stack up."
Councillor Niki Gladding said she was unclear about whether the Cardrona water scheme is primarily about human health or if it is about enabling growth at Cardrona, where the water catchment is over-allocated.
"If the Cardrona water scheme is about enabling growth we then need to be very clear about how much growth should be enabled in an over-allocated catchment, given the effects of climate change on ground and surface water flows."
Gladding also said QLDC has no permits to take water in Cardrona, so is relying on obtaining the two water permits held by MCS.
"They will come at a cost.
"That cost is unknown, which means the cost of the scheme is also an unknown."




---