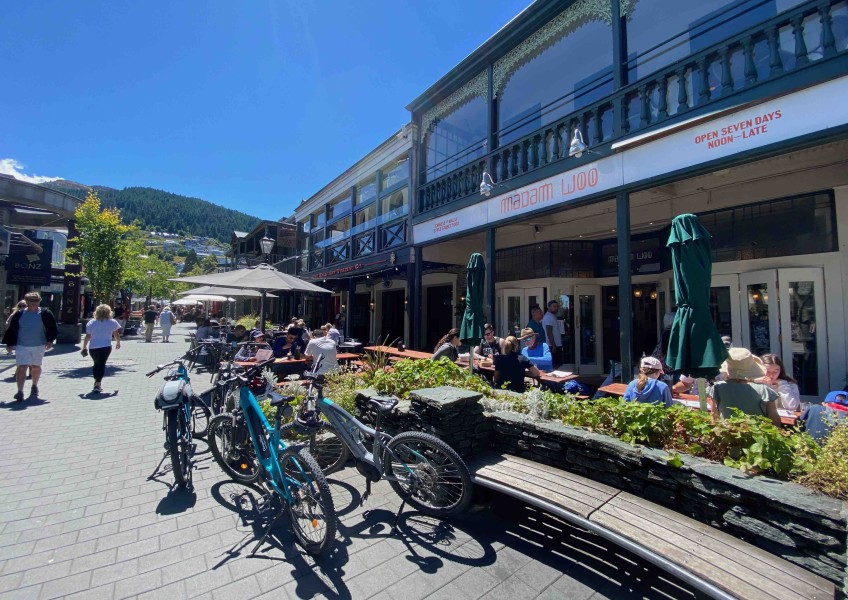 Reputation is everything - and our business ethics are dragging us down
---
Editorial.
Queenstown's reputation has always been a fragile thing. In many ways it did not matter to pre-Covid international tourists – but domestic tourists are an entirely different affair.
Put it this way, would you rather spend Christmas with those lovely relatives who are open, funny, relaxed and good with their recycling, or the other ones who seem slightly dodgy, wealthy, secretive and arrogant?
As Queenstown is forced to change from tourism to every shape of new business and industry, a lot of very big chickens are coming home to roost. Big, ugly chickens that any amount of marketing can't hide or silence.
Kiwis have always loved to hate on Queenstown – at one end of the spectrum it was pure jealousy (we live in a world class paradise after all) but at the other end of the spectrum modern-day Queenstown has been seen as a slightly updated version of the gold rush days when competing for untold riches was brutal, bloody and without mercy.
From Invercargill and Dunedin to Auckland, Wellington and Christchurch the refrain has been the same for the past 30 years. "Queenstown is ruined." "I used to love it but now it is terrible." "Full of rich, spoilt people." "Ugly, crowded and over-developed." "Too expensive – a rip off." And, to an extent, those opinions were sadly based on fact.
The satanic future of tourism being replaced by property speculation, flagged so clearly by our twin town of Aspen, Colorado, is coming true with our local council shrugging their well-paid shoulders and saying, "What can we do?" while pocketing our ratepayer funded salaries. It is shameful.
Author and journalist Bruce Ansley in his wonderful new book Down South includes this description of Queenstown.
"Despite moving north, I was still a South Islander at heart and I'd always loved Queenstown. It is so beautiful. But it just didn't seem to have anything to do with me anymore. Tourism might be the golden fleece. Or it might be some other part of the sheep."
Many others have said similar things. "It feels like a different country." And not a good country.
Queenstown's salvation however is close at hand – if we have the courage to take it. All over the world change is happening. Income, race and gender inequality have been recognised for the toxic contaminants they are. They can and do destroy communities.
Even business is changing, from a globalised, dog eat dog model that promised us "trickle down" wealth (how did that work out for us?) to something more transparent, fair, local sustainable and circular. Profit is not a dirty word, but even major, successful businesses are now realising that reputation is everything and strong, genuine social awareness can lead to more profits – not less.
Except in Queenstown.
Here we see the old Dinosaur model of business hanging on to the last threads of short-term profits, low wages, pathetic productivity and zero transparency. Now the big Dinosaurs want the taxpayer to bail them out of Covid in spite of many years of fabulous, even obscene, profits and very little community benefit.
I once asked one of the wealthiest Dinosaurs what benefit mass tourism was to most Queenstown and Wanaka residents. After some considerable thought, he said "More choice of restaurants."
Sadly, our Mayor, our Chamber of Commerce, our Airport Corporation, our big business bosses and even Destination Queenstown are hanging on to the idea that a bit of glossy PR can fix anything. It can't.
New Zealanders along with the residents of Queenstown and Wanaka are not that stupid.
Our reputation is in the toilet as it has been for decades. With the borders closed we need to get that sorted – and only the truth, the whole truth and nothing but the truth will do the trick. Then our true personality will do the rest – we are warm, welcoming, kind, funny and relaxed – as well as doing sort of OK with our recycling.
We are after all, part of New Zealand.


---