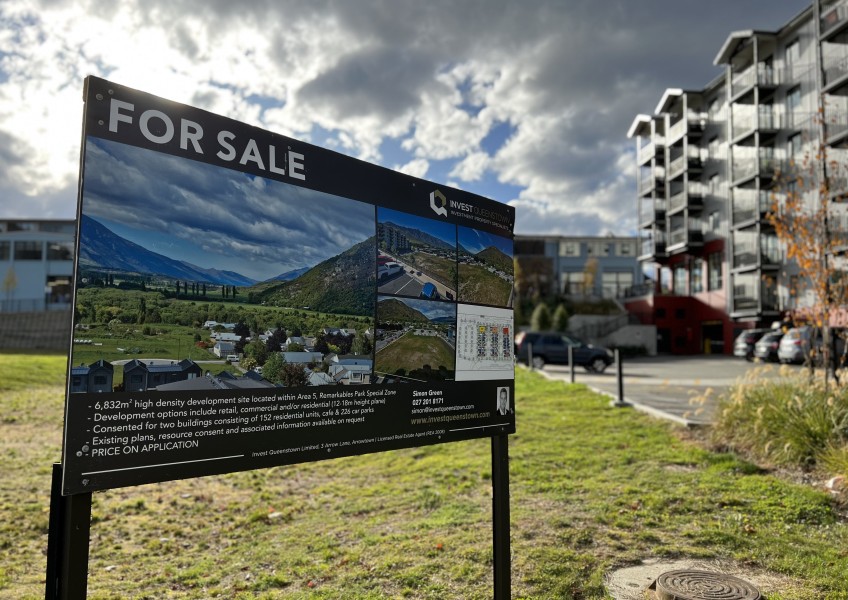 Rental crisis: Developer drops next stages of Toru apartments
---
A developer has shelved plans for two high-rises in Frankton that would have created affordable apartment living and, instead, the land is now for sale.
New Ground Capital is selling its 6,832 square metre site on the edge of the Remarkables Park Town Centre earmarked for stages two and three of its Toru apartments.
The developer has an existing consent for a further 158 residential units at the location, which is zoned for high-density, mixed-use commercial and residential development.
But now New Ground Capital co-founder and managing director Roy Thompson says the project's backers want to get back the capital they have put in.
You see, the project started back in 2017, and construction of stage one was nearing completion when Covid-19, and the supply chain and workforce challenges that came with it, kicked in.
The residential development is of a type New Ground Capital has been pioneering around the country - build-to-rent housing.
"The feasibility of that development was premised on rental rates that existed in the market pre-Covid and as soon as Covid struck, basically, all of the Airbnb homes in Queenstown…were dumped on the long term rental market at the same time as a lot of the young workers in town were returning home overseas."
They had planned to press go on stage two in what became peak-Covid, and the resulting complete collapse in rental rates stopped them.
Fast-forward a few years and construction costs have increased "markedly" - particularly in Queenstown, being further from the distribution hubs for materials and having a very tight labour market, he says.
"That makes it more difficult to deliver a large project like Toru.
"Although rental rates have now recovered fully, and rental pressures are now even higher than they were before Covid, our investor group have been invested in that project since 2017, and they need a return of their capital.
"So, that's our unfortunate situation. But, certainly, the need is there – it's stronger than it's ever been."
A 'true success story'
Stage one of the development, the Toru East Apartments, was opened in March 2021 by housing minister Megan Woods.
The seven-storey building consists of 78 one, two and three-bedroom apartments, two commercial tenancies, car parking and common areas.
The head of the local housing trust calls it a "true success story".
Forty-two households that call Toru home were given a helping hand into it by the Queenstown Lakes Community Housing Trust.
Trust chief executive Julie Scott says a few years back it became obvious almost half of those on the trust's waiting list needing somewhere to live could be housed in a one or two-bedroom property.
"But we weren't building enough of those typologies ourselves."
Step in New Ground Capital, an investment company that seeks to make money on projects that bring "meaningful social and environmental outcomes".
Ms Scott says a buy-in-bulk deal was negotiated with New Ground Capital to purchase 50 of its stage one apartments.
The trust used money built up over a decade, predominantly through the Queenstown Lakes District Council's inclusionary housing process and a $6.3-milion interest-free loan from the government's Progressive Home Ownership scheme.
There was also the need for an additional market bank loan, and selling eight apartments of the 50 on the open market helped shore that up.
Twenty-five of the apartments have been filled using the trust's Secure Homes scheme that allows qualifying locals to pay for the apartment but not the land, which they pay a ground lease to the trust for.
For Toru, owners paid $220,000 for a one-bedroom unit and $320,000 for a two - both a far cry from the town's then median house price close to $1 million.
Another 15 apartments are managed by the trust as public housing, in a contract with the Ministry of Housing and Urban Development.
"The collaboration of different parties involved in Toru stage one was the epitome of how great partnerships can work between a private developer, local government, central government and a not-for-profit community housing provider," Ms Scott says.
The end result – a roof over their heads for a variety of Queenstowners desperate for affordable, well-built, long-term housing.
Ms Scott says the trust is a fan of build-to-rent projects.
"The current rental crisis highlights the need for an increase in long-term, affordable, and decent quality rental stock in our district.
"We absolutely need more high-density, well-located residential developments in our district…We certainly welcome conversations with any developers looking to partner with us to help bring in new rental supply to the local market."
She thinks part of what makes Toru attractive is its mixed-tenure model – some of the units are rental, some owner-occupied, some social housing - and she would like to see more like it built across the district.
"There's a lot of international evidence which demonstrates mixed-tenure housing developments enable great communities to be built."
Mr Thompson is cautious in sharing the story of Toru stages two and three – he doesn't want his company's pivot to put off other potential developers from the build-to-rent model.
In the plans for stage two were smaller one and two-bedroom units, built around social spaces – a rooftop BBQ terrace and a ground-floor café – where people can "mix and mingle", lots of storage, and bike parking.
'Desperately needed'
Mr Thompson has been an employer in Queenstown for 25 years, and he knows these sorts of housing developments can fill a need in the community.
"The New Zealand rental market has been dominated traditionally by mum-and-dad investors, who certainly aren't professional landlords and often supply homes that are older, not particularly healthy, and with, traditionally anyway, pretty low levels of security of tenure.
"Build to rent is all about addressing those challenges that renting households have generally faced."
He says his company offers lease terms as long as ten years, while allowing a tenant to still exit rapidly on their own terms if needed, in homes that are healthy and comfortable to live in.
"People aren't in situations where there's overcrowding or being gouged on rental levels and things."
It's based on models commonplace overseas for many decades and "desperately needed" in the Kiwi market, he says.
Although the Toru apartments faced a very specific set of unexpected, Covid-related challenges, there's still other ongoing constraints or market factors that can potentially make rent-to-build a riskier or tougher option for developers.
Mr Thompson says he would like to see better collaboration between local and central government and developers, plus other stakeholders like the housing trust or big employers, to smooth the road for build to rent.
"Generally speaking, we find, construction costs aside, the government in one way, shape or form is normally the biggest impediment to any development."
It uses a "very blunt tool" to stop capital coming in from overseas that is very experienced in funding build-to-rent projects, he says.
"The rental market is a very large market in New Zealand now and is approaching 40 percent of the total households, 50 percent in places like Auckland…and the government pays them scant attention compared to first home buyers, which is sort of a political preoccupation."
He says there is "a very unequal playing field" between build-to-rent and build-to-sell developers and while the government has taken steps to address some of these issues there is still quite a number that need fixing.
Then there's local government decision making.
"They're always bemoaning the housing crisis, but are doing very little in actual practice to address it. We are frustrated by that. We think it's fully within QLDC's power to incentivise certain types of housing, especially affordable housing, but they choose not to do that and we can't really understand why.
"If investors or developers are prepared to accept lower margins for what they're doing in order to deliver affordable housing then, likewise, the council should also be prepared to accept a reduced development contribution in the same way.
"Why should private capital have to shoulder it 100 percent? That just doesn't make any sense to me whatsoever."
Pie in the sky?
Crux approached the QLDC for comment on whether an opportunity has been missed with stages two and three of the Toru apartments.
After all, here is a developer with a consented project ready to go that has the potential to deliver what most agree Queenstown desperately needs right now – co-living-focused rental units targeting workers.
But the wheels of bureaucracy turn slowly.
The council's new housing action plan is still in draft form, open now for public consultation.
One of the potential solutions (solution five) to the district's housing woes, pulled straight from the document: "Influence and incentivise current developers and attract new developers from outside the region to provide affordable housing".
So, what does that look like? Because it sounds a lot like New Ground Capital and their Toru apartments.
Crux asked QLDC what sorts of policies, if any, it has to incentivise developers seeking to complete build-to-rent projects. Here is its response, via a council spokesperson:
"Opportunities in this area are related to Solution 5 of the draft Joint Housing Action Plan, which is now open up for community feedback at https://letstalk.qldc.govt.nz/.
"We've already started looking for alternative funding avenues for these types of developments and are keen to understand the potential benefits in more detail.
"We are currently recruiting for the new position of Strategic Planner – Housing who will really drive future actions.
"We really want to hear from the community and stakeholders on the draft plan and encourage everyone to take the time before June 9 to get across the detail and proposed solutions and tell us your views and suggestions."
The council needs to sort it out. At the same time as it is consulting on the housing plan, it is also consulting on a zoning change that will carve up a swathe or rural land along Ladies Mile for higher-density living.
Arrowtown-Kawarau by-election candidate John Glover says council's masterplan for the area, as well as plans for neighbouring locations like Frankton Flats, the Frankton Road corridor and the Southern Corridor, relies on Toru-apartment style development or, at least, a shift away from stand-alone dwellings.
And that relies on developers able to "make the sums stack up" to deliver it.
"Is that assumption valid? Do we have developers who have confirmed they can deliver that? If not, then what?"
He's asking: "Are the QLDC planners' high-rise hopes pie in the sky?"
Mr Thompson says build to rent can work in Queenstown.
"For sure. However, for it to work it needs genuine collaboration, and that collaboration needs to involve, obviously, private capital, private development expertise, a genuinely motivated council, and it needs employers to step up as well."
Two weeks ago, within a 24-hour period, Mr Thompson was approached by two Queenstown employers looking for 150 rental units.
"And I said 'We've already got a consented development that would allow for that, but it needs people to work together to overcome the challenges of taking on such ambitious projects.'"
Main image: Land earmarked for stages two and three of the Toru apartment complex is for sale as the developer looks to exit.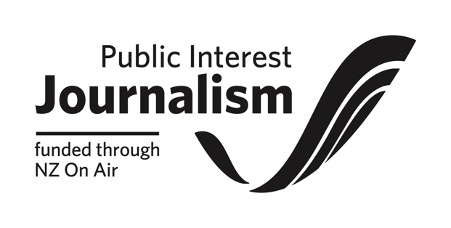 ---