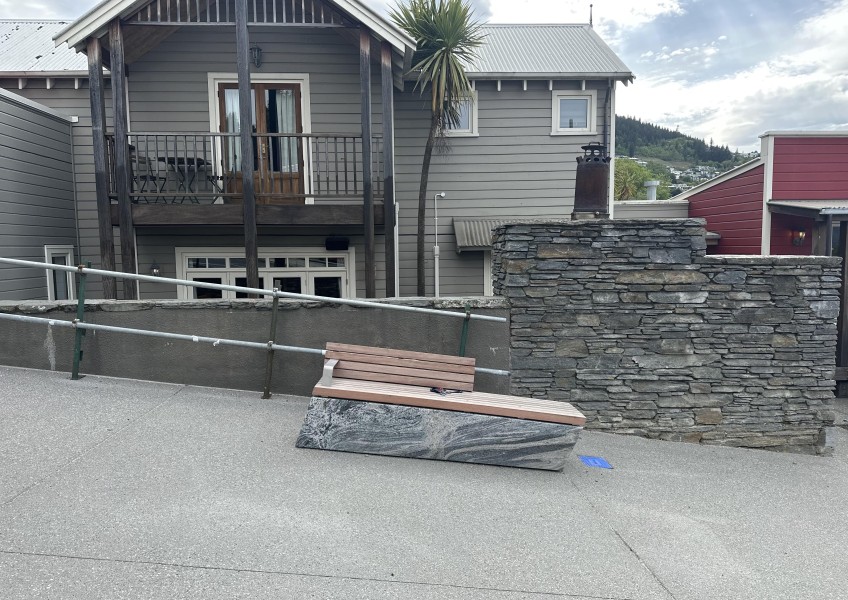 Council admits crazy Queenstown street bench needs some attention
---
A bewildering new bench on Brecon Street appears more slide than seat.
But the Queenstown Lakes District Council admits the slanted street furniture will soon be on the move to a more suitable location.
The road leading from the CBD to the base of the gondola has seen a number of upgrades, including renewed underground services and footpath widening, with the benches part of finishing touches to the project.
But one bench, in particular, has turned heads for all the wrong reasons.
It's outside The Dairy Private Hotel, on a steep stretch of road, and rather than the planks for bottoms to perch on being placed level, they've been designed parallel with the road.
When Crux visited this week, Queenstown resident Camila was trying it out.
She says it doesn't feel right.
"To sit on the seat how it's supposed to, it's just not how I want to be sitting, it feels unnatural," Camila says.
However, she reckons it would be alright if you want to lie down and have a rest instead.
Travelers from the United Kingdom Alex and Alice also decided to stop and take a load off.
Even before sitting down they noted it was a "very angled" seat.
Alice says she feels as though she is "defying gravity" sitting on it, but decides it's not as uncomfortable as it looks, and she "expected worse".
She jokes the slant would be good if you're feeling a bit awkward on a date, and it would make it easier to slide your arm around your partner.
Alex and Alice agree, while they wouldn't personally chose to sit there, it performs its function.
Debbie and Vicki, visiting Queenstown from Brisbane, had mixed thoughts on the seat.
Vicki says sitting in the seat for a long time meant she had to "keep the core muscles tight", and Debbie had to keep her feet firmly planted on the ground to keep herself upright.
Debbie says it's alright, but she would prefer it if the seat was flat.
Is it meant to be this way, or is it a major design flaw?
A spokesperson for the council says "design plans had a bench in this location, but the angle of the slope means that the final installation will be amended as part of the current 'on the ground' review".
Up to 25 benches were in the initial design plans for this area of road, but the council has decided to hold some back after reviewing the end result.
The unused seats will instead be reserved for the completed arterial road, designs for which include similar street furniture.
Each larger bench costs approximately $6,000, including installation, while a smaller style costs approximately $3,500.
The benches were pre-made and according to the council spokesperson can be "moved easily before being set in concrete in their final location".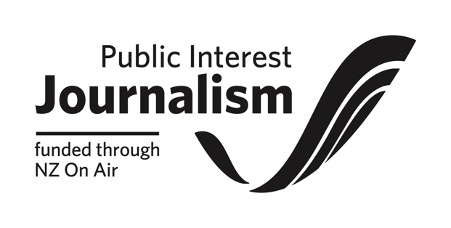 ---