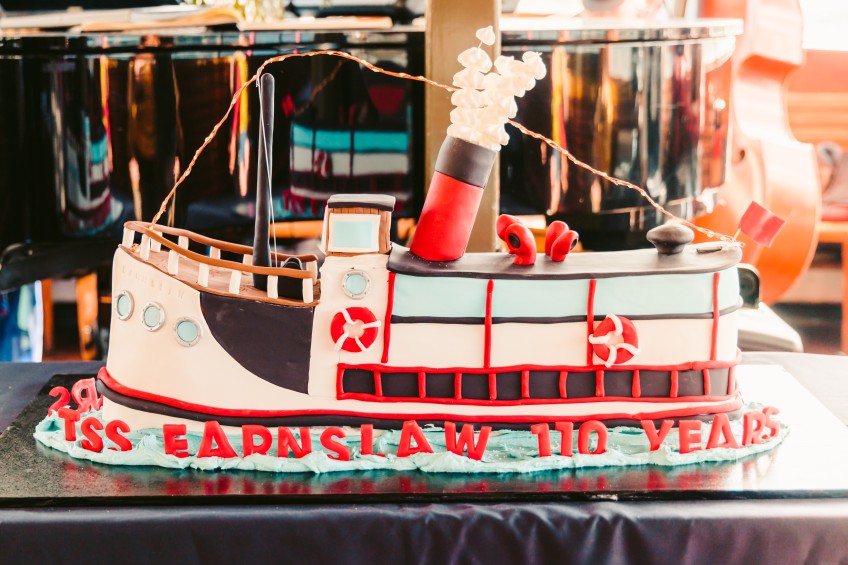 Queenstown's Lady of the Lake turns 110
---
She may be 110 but that's no reason for a day off work - the TSS Earnslaw journeyed down Lake Wakatipu today with passengers onboard eating a cake in her likeness to celebrate her milestone birthday.
The Lady of the Lake, as she's affectionately known, took her maiden voyage from Kingston to Queenstown on October 18, 1912, exactly 110 years ago today.
And, to honour the occasion, passengers have donned period dress for a special birthday cruise on the steamship.
As she puffed her way along the lake, her now owners, RealNZ, say they're committed to sprucing up the old girl to make sure she remains relevant for years to come.
You see, that iconic plume of smoke that billows from her red chimney is created by coal, and while that may have been sweet-as in the early 1900s, it's less so now.
This time last year, RealNZ announced a project to investigate decarbonisation options for the ship.
The original 110-year-old boilers are due to be replaced in coming years, anyway, plus there's environmental implications of continuing to power the vessel by coal, it says.
Steam's still the go, but better options for producing it are being considered. The top-runners: wood pellets, biofuel (diesel or gas) and hydrogen.
"While there is an established supply chain for wood pellets in New Zealand, there is currently no commercially established supply chain options for biofuels or hydrogen, however it is anticipated this will change in the future, hence the reason these options remain under consideration," RealNZ says in a statement this week.
"Once the company has settled on an alternative fuel type for the TSS Earnslaw, RealNZ's engineering team will begin working through the detail of the preferred solution and timing for when this will occur."
It's not always easy being green, and RealNZ chief executive Stephen England-Hall says, now they've narrowed down the fuel options, the real work can begin to figure out the confidence of supply of these cleaner fuel sources in New Zealand.
"Our team is having some frank conversations with various stakeholders – these are solutions that we must work on together as a region and a country so we can all move towards a more sustainable future."
Among the TSS Earnslaw's passengers this morning was Lady Olive Hutchins, who started the company that's now become RealNZ in 1943 with her late husband Les, and members of her extended family.
Lady Hutchins' company Fiordland Travel, as it was then, bought the TSS Earnslaw in 1969 from New Zealand Railways.
It's been operating as a tourist attraction for more than 50 years.
Celebrations for the TSS Earnslaw's birthday will continue this week, and for every guest onboard RealNZ will plant a native tree at Walter Peak.
Did you know the Lady of the Lake:
was built in Dunedin before being dismantled and transported by rail to Kingston, where a temporary shipyard was established
was first floated in 1912, the same year as the ill-fated maiden voyage of the Titanic
claims the title of the Southern Hemisphere's oldest coal-fired passenger steamship
had 550 passengers onboard for her maiden voyage, and the day after was declared a public holiday
to begin spent two days a week carting freight and passengers from Kingston to Queenstown, and three days calling in at lakeside stations en route to the head of the lake
has carried royalty, including the late Queen Elizabeth II and Prince Phillip and the Prince of Thailand
has made cameo appearances in the movies Indiana Jones and the Kingdom of the Crystal Skull (as an Amazon River boat) and King Kong
now has heritage protection under the local district plan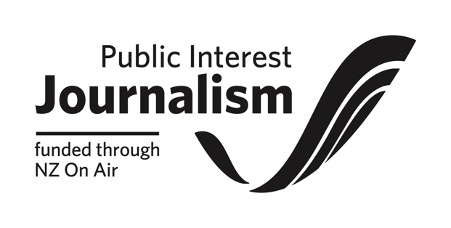 ---