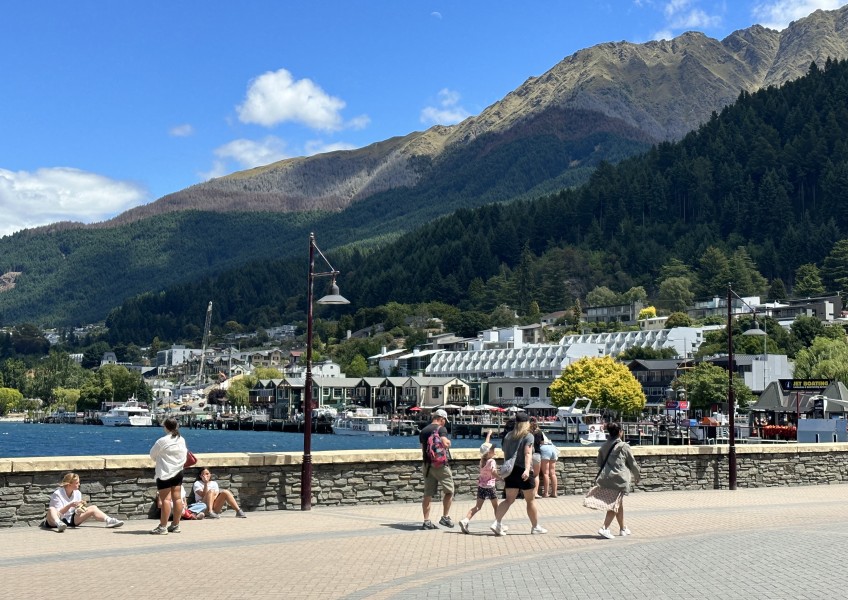 Wage comparison website holds Queenstown employers accountable
---
With a lack of union presence in Queenstown, one retail worker is taking it upon himself to make Queenstown's job market more transparent.
Moving to the area at the end of 2021, and working exclusively in retail in that time, Simon Edmunds was shocked at the working conditions and wages at some stores.
Mr Edmunds felt his working experiences on the ground weren't reflected in news coverage, or as he describes "pro-business propaganda".
Workers themselves are never interviewed for these stories, and low paying employers or poor working conditions are also omitted, Mr Edmunds says.
Yet he knew first-hand that there were "exploitatively low wages and conditions" at some Queenstown businesses because he was working for them.
Last week, Mr Edmunds created 'The Queenstown Workers Collective' and launched MySlice, a site that compares wages in town, so that potential employers can make informed decisions before signing a contract.
"There are some good employers in town offering great wages and conditions, so it's really important that workers here know about them, and can have a choice."
He's compiled this information from public job ads, members of the public asking employers for the hourly wage, local workers who've reported the rate and local employers who've come forward.
"In general some sectors are now offering $25 to $35 an hour as a standard range, which is a good increase on a year ago and really needs to be known by new workers coming into town so they don't accept below-industry rates."
In the latest Queenstown Lakes labour report prepared by Benje Patterson for the council, this local wage increase could be seen, with a nine percent wage rise year-on-year, compared with only 6.4 percent nationally.
On the other hand, Mr Edmund's says he's found that some businesses are "still clinging close or at the minimum wage" with three of the 22 retail outlets in the compiled data paying near $21.20, including Vapo Queenstown, Mountain Warehouse and Macpac.
"Those kind of wages are clearly not fit for purpose when we have such high cost of living increases in what's already an incredibly expensive place to live for workers."
The comparison graph also compiles data for local wages in hospitality and tourism, manufacturing and transport, and cleaning.
Mr Edmunds was previously a branch official at the New Zealand Post-Primary Teachers' Association when he was working as a high school teacher. His intention is to funnel this union experience into the Queenstown Workers Collective.
Upon arrival in Queenstown, Mr Edmunds discovered there was no union presence, and a nonchalant attitude towards joining one from younger retail workers.
Southern regional secretary for FirstUnion Paul Watson spoke to Crux in February about the limited union presence in Queenstown.
"We don't have an organiser yet based in Queenstown. I think that's a challenge for lots of unions, to be honest. I don't think there's any union I know of that has an organiser based in Queenstown.
"The challenge for us is we have an organiser based in Invercargill and one over in Dunedin, so we'd need to come up to look after and represent members."
However, Mr Watson noted that the population of Queenstown is growing, as is the number of retail stores, with Frankton's retail hub continuing to open up.
FirstUnion has around 30,000 members around New Zealand – half of those being retail workers – and there were union members in Queenstown, Mr Watson said.
Mr Watson said most were based at the larger retail outlets like The Warehouse, Countdown, and Bunnings, noting one of the unique challenges for Queenstown employers is the heightened staff turnover.
"There was a high level of migrant worker participation in Queenstown or people that were on tourist visas coming through and are working for a period of time and moving on…you have a combination of people who don't necessarily want permanent work and take on a job and get a bit of extra money, while they're touring around the country."
Mr Watson's words were mirrored by Tourism employers, Matt Wong of IFly and Ziptrek's Trent Yeo last week, who both acknowledged that while Queenstown's traditionally been a seasonal job market, low wages were increasingly something of the past.
Mr Wong said that good employers were considering a "living wage for Queenstown" higher than the minimum or living wage, factoring in the higher cost of living for the town.
The new tourism minister, Peeni Henare, announced the Better Action Plan last week, which includes a scheme similar to the one Mr Edmunds already has up and running.
Included in the government's plan is a voluntary accreditation scheme that identifies tourism and hospitality businesses that are doing right by their staff and paying them properly.
Meanwhile, the MySlice site also will be releasing news stories, with a story going online today interviewing a Working Holiday Visa holder from France, Clementine Gallois, about her experience in Queenstown working two jobs to afford a shared room in a flat.
In the article, she notes finding a job was easy, as there were many advertisements, but finding one that paid properly was harder, and finding something in her field - businesses engineering - was quickly ruled out as impossible.
Ms Gallois also says she found no public resources available about New Zealand workers rights.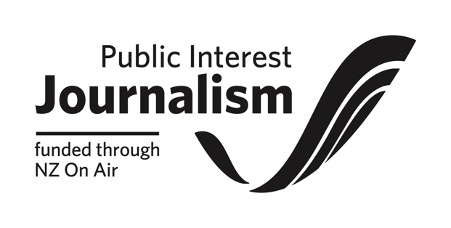 ---