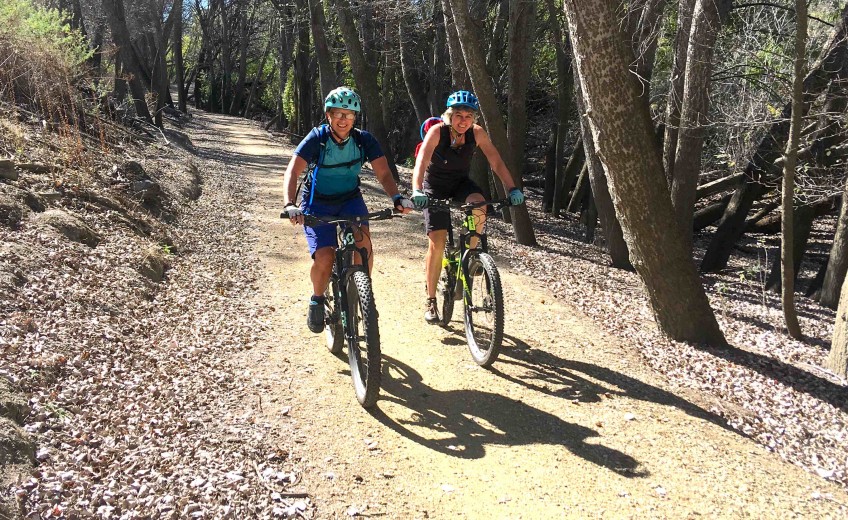 Queenstown to Dunedin on new cycle trails
by Aimee Wilson - Apr 11, 2019
---
Imagine jet-setting into Queenstown, jumping on a mountain bike and heading east through Cromwell, Alexandra, Roxburgh, Beaumont and Waihola - before boarding a plane again at Dunedin Airport.
Central Otago's big $26.3 million bike trail network, when it is completed, will link four 'Great Rides' - (Queenstown Trail, Otago Central Rail Trail, Roxburgh Gorge Trail and Clutha Gold Trail) to create a whole new 'Great Ride.'
The project is being overseen by the Central Otago Queenstown Trail Network Trust, and the start is underway - linking the Otago Central Rail Trail at Clyde with Cromwell.
Stage two involves a new trail through the Kawarau Gorge that will link with the existing Queenstown Trail on the Gibbston back road.
Queenstown Trails Trust chief executive Mark Williams said the feasibility work had already been done, including detailed engineering design around some of the trickier sections.
He said it may be that platforms would have to be built around some of the bluff sections - much like what was in place on the Roxburgh Gorge Trail.
Stage five of the project would eventually link the existing track at Pisa Moorings with the Luggate track south of Wanaka - which then crosses over onto another 'Great Ride' the Alps 2 Ocean track, heading north.
That would mean a person could arrive in Christchurch, Queenstown or Dunedin and jump on a bike and either head north, south or inland, and have a number of choices of which way to go.
Mark said the trail was designed to "spread the load" out of the busy tourist towns and into the wider Central Otago community.
"It's not just a tourism initiative but about creating a new outdoor lifestyle experience…for visitors and for locals."
It would also give some of the smaller towns in the district an added boost, and create new opportunities for everyone, he said.
Central Otago Queenstown Trail Network Trust chairman Stephen Jeffery was one of the original drivers of the project, involved with the Roxburgh Gorge Trail linking Alexandra and the Teviot Valley.
The Central Otago District Councillor, and former orchardist, said initially it was all about economic growth and just wanting to see a bit more vibrancy in his community.
Now with both the Roxburgh Gorge and Clutha Gold trails providing more new visitors to outlying towns such as Ettrick, Beaumont, Millers Flat, and Lawrence, local businesses were beginning to thrive again.
"Eateries are now making a name for themselves," he said.
A great example of this was the Faigans Store at Millers Flat, which is open seven days, often day and night, and has live entertainment at weekends.
But Stephen said it wasn't just cycling that had communities thriving again - it was a whole combination of things.
"If we look at the bigger picture, then we will really change everything across Central Otago.
"When we finish the network, assuming we can, you will be able to jump off a plane in Queenstown and get back on one in Dunedin."
Before that could happen, however, there was still a lot of work to be done, and much of that was behind the scenes.
Stephen was involved in negotiations to secure access to private land for easements.
On the Roxburgh Gorge Trail there is still a 12km bottleneck that the landowner won't budge on.
With the Government's Tenure Review process now finished, that had changed the situation, negotiations hadn't progressed and that was an issue, he said.
Further north some Pisa Moorings residents were also not coming to the party regarding access for bikers, and Stephen said while he was concerned, "it was not a game changer."
Another issue was the Alexandra Bridge Piers, that were going to have a cycle/footbridge built between them, but has since proven too technically difficult.
Stephen said other options were to build a stand alone bridge or add another 'clip on' to the existing Alexandra Bridge.
Overall, the 122km of new cycleway was estimated to attract up to 174,000 riders by 2032, and expected to create 329 full time jobs.
"It's about seeing parts of the country that you wouldn't normally see - there are some pretty remote areas," he said.


---