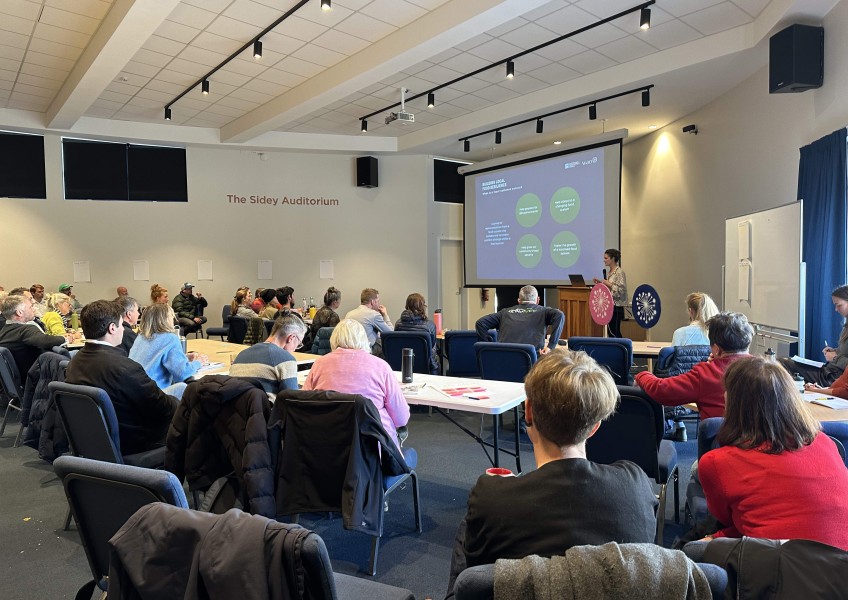 Empty supermarket shelves: Planning for feeding ourselves
---
In a district where 95 percent of people rely on New World, Countdown and Pak 'n Save for their groceries, local growers and producers have come together today to discuss the resiliency of the district's food network.
It proves an important discussion for the district after a Wao survey of 761 local residents has revealed 78 percent of the population is concerned about the district's food resiliency – in other words, how we will feed ourselves if our local food network experiences disruptions or shocks.
It's not too hard to imagine as Queenstown Lakes grocery stores have presented empty shelves during the pandemic and, more recently, in the aftermath of Cyclone Gabrielle.
Wao food scientist Julia Blackford says the heavy relevance of major supermarket chains for local households becomes more problematic when taking into consideration the fact the district's food sellers generally only have a week's worth of supplies.
Plus, most of our food deliveries are transported over dangerous roads, like Lindis Pass and Devil's Staircase, which are "prone to rockfall, slips, and [bad] weather", she says.
Another speaker at the event, Emily King, says the 'supermarket duopoly' is a "fundamental challenge" for the whole country.
Another spanner in the works: with climate change, the district should expect more fluctuating weather, with heavier rainfall and more dips and jumps on the thermometer making it more difficult to grow locally.
Wao is committing to addressing this relatively unreliable food network. working collaboratively on solutions with local stakeholders, including 35 local food producers.
At the Wānaka Community Hub today, individuals across different sectors workshopped ideas and heard of overseas success stories.
In Baltimore, in the United States, the council has instigated policy changes, allowing social welfare payments to go further when they're spent on local producers, and handing over city-owned land for urban agriculture.
Meanwhile in San Antonio, also in the US, schools have started leaning on local food providers for school lunches, putting food education in the curriculum programs, and creating community gardens onsite.
These are two ideas Ms Blackford has suggested as inspiration for adaption in the workshop today, saying the council could hand over some of its unused land for small-scale, community-led growing.
She also told Crux she thinks targeting schools is the best way to share their message wider, by reconnecting local children with the food they eat.
This age group often has major influence over their parents, allowing the further spread of Wao's messages, she says.
Also at today's hui was Edible Canterbury spokesperson Murray James.
He talked about the challenge of working in a silo, with the wider community not knowing about what they were trying to achieve and therefore unable to help.
He also shared that the funding for projects was often disproportionate to the cost, saying in these sorts of food projects, you can spend just as much on administration and chasing funding as you do actually receiving it.
And once you spend all that time sourcing funds and planning ideas, "you've actually got very little left to deliver the outcome you were chasing", he says.
He shared the case of Ōtāko Orchard, a community project birthed in 2015, that's still not finished – or fully funded.
But he says he remains hopeful, because immediately after the earthquakes in Christchurch he saw the community band together, sharing water and kai because their food network had been completely disrupted.
For the next steps, Ms Blackford says they'll take the information brainstormed today and talk further with event participants to develop their own plan for a sustainable food network in the district, and what this might look like.
She says it'll involve a lot of collaboration and a "roadmap of initiatives" as there's not one quick fix.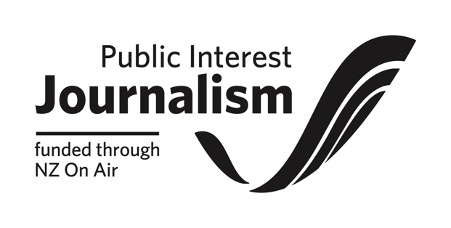 ---