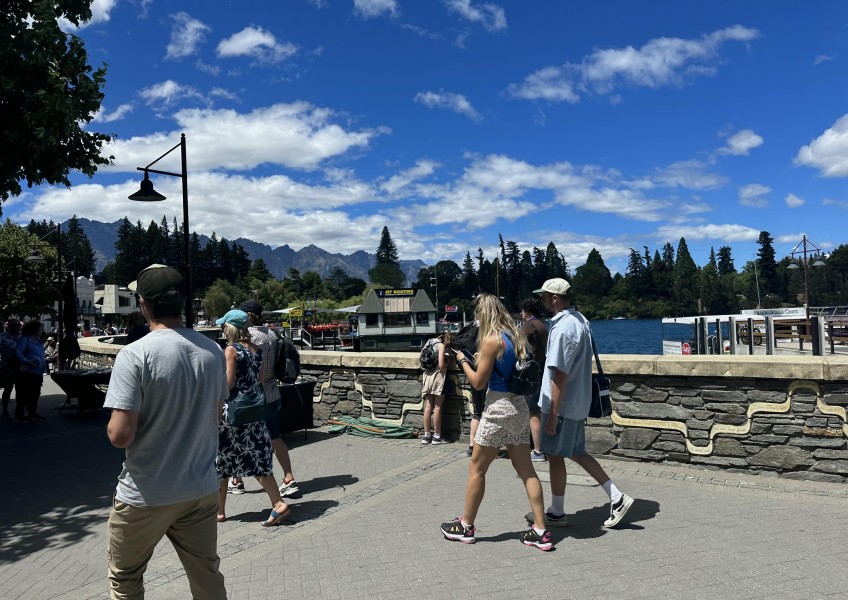 Queenstown Lakes grows by 'staggering' eight percent in 12 months
---
Queenstown Lakes is growing faster than any other district in the country, and while it may be good news for businesses who just a year ago were screaming out for staff, finding somewhere for the influx of people to live remains a huge growing pain.
Arrowtown economist Benje Patterson says the district's "staggering" growth over the 12 months helps to explain the "sudden and dramatic deterioration" to housing availability for people trying to put a roof over their heads.
Stats NZ data released yesterday shows the population of Queenstown Lakes surpassed all other districts in New Zealand in the year ending June 30.
The district grew by eight percent, or 3,900 people - that's approximately 1,000 more people than the population of Arrowtown in 12 months.
Nationally, the population grew by 2.1 percent, or 105,900 people, a significant increase from growth of 0.1 percent, or 5,800 people, in the previous year.
The figures show growth in Queenstown Lakes was largely driven by the arrival of newcomers from overseas - there was a net international migration gain of 2,500 people - with imports from other parts of the country also a factor, with a net internal migration gain of 1,100 people.
Meanwhile natural increase - that's births minus deaths - accounted for just a fraction of the district's population gain - 340 or so people.
Mr Patterson says Queenstown Lakes population has generally always been on the rise but "eight percent is up there with as fast as it's ever been".
"It's a hell of a lot of people. You sit in a room and every twelfth person is new to town in the past year.
"I think it is worth putting in perspective just how extreme that is compared to other areas."
Selwyn District, in Canterbury, had the second-highest increase at 5.2 percent, followed by the Mackenzie District at 3.6 percent, while neighbouring Central Otago District grew by 2.6 percent.
It is Mr Patterson's view that while other district's can rely on business as usual-type funding models, Queenstown Lakes' decision makers simply can't.
"It means the sort of tools you need to fund that can't necessarily fall on the existing ratepayers in the same way.
"It's quite unique to have other ways of financing things for the future that you don't yet have the people to pay for."
He says there is no way infrastructure, particularly housing, can keep up.
"We build houses in Queenstown like no one else; per capita, we're through the roof.
"But if you look at close to 4,000 people moving into an area, you're going to need, overnight, something like 1,200 to 1,500 homes."
He says that's how many new homes are consented in the district "at absolutely maximum levels" each year, but many of them will never make it in front of renters or newcomers looking to buy a family home, instead reserved for holiday homes, visitor accommodation or retirees.
"Instantly you know there's a bit of a problem."
Some of the district's skyrocketing growth is a result of pent-up demand from the pandemic years, when travel flows were restricted and local businesses starved of migrant workforces, but Mr Patterson says "we're back at full capacity", with fresh figures reflecting "record" employment levels.
"No longer are businesses complaining that they can't find enough staff to open up. Opening hours are back to normal and these people coming in have been really welcomed.
"But now we're in a situation that we're dealing with some of those consequences of being at full capacity, because while we can operate our businesses, we now have worries like 'how do we house them and what about those people that can't actually be housed?'."
Mr Patterson thinks housing availability "trumps" housing affordability in the district.
"You could go around and find someone sleeping in a car tonight that will be earning 70 or 80k a year. They could pay 500 bucks for a room, but they just can't find it."
He says the district is seeing more businesses forced to buy properties or take on long-term leases to house staff, as well as evidence of double bunking in rental rooms and more people sleeping in cars.
"And that not just being a solution employed by the odd person for the odd night but actually quite a widespread strategy."
Population creep into neighbouring districts is also happening, and Mr Patterson says he's awaiting the latest Census data to provide an accurate update of just how many people are commuting through the Kawarau Gorge, or along the Devil's Staircase, for work.
"You just look at Queenstown and property prices and you draw circles around it of this sort of halo effect - the more pressure in Queenstown the more that flows through into Cromwell and then increasingly into places like Alexandra.
"You only need to get a deck chair and sit down in Gibbston and watch the trains of vehicles coming across every morning."
Mayor Glyn Lewers has been approached for comment on the latest Stats NZ data.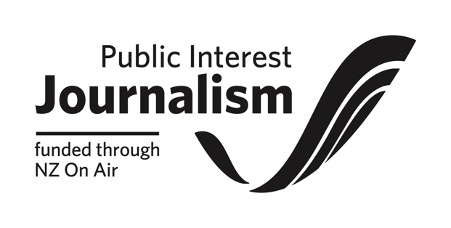 ---