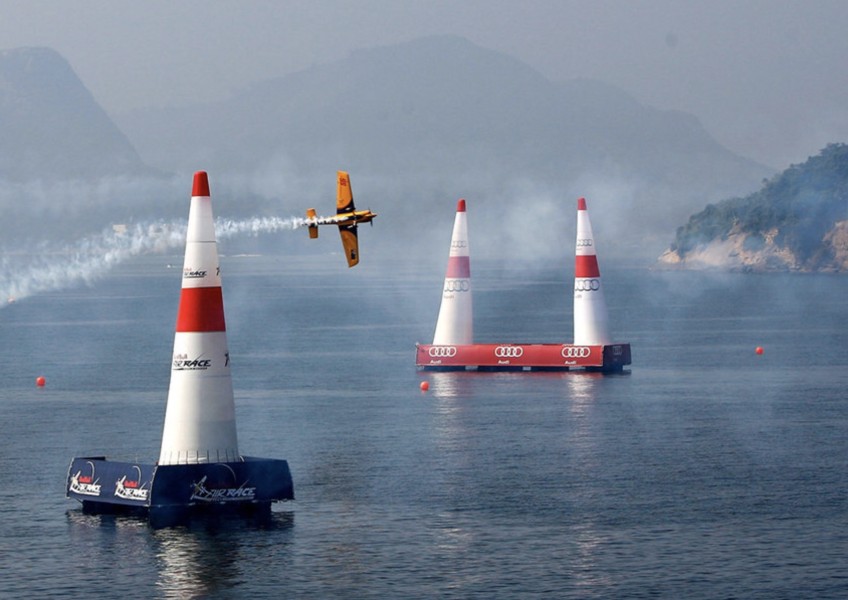 Queenstown invited to join world air race circuit
---
One of the world's biggest spectator and online TV events wants Queenstown to join their global circuit.
The Red Bull Air Race, now re-branded as the World Championship Air Race, is now being run in a closer partnership with the world air sports federation (www.fai.com) to promote city centre air racing along with the future of green aviation and advances in air mobility.
Preliminary surveys by the WCAR team and their NZ advisers suggest Queenstown could not only host the new event but the race aircraft could compete close to the town centre - over Lake Whakatipu.
Video coverage of the event would reach the entire planet with audience numbers expected to well exceed those achieved by the recent America's Cup racing in Auckland that recveived over $250 million of taxpayer support.
Red Bull ran the event between 2003 and 2019 before handing over control to the Swiss based FAI that runs all ten of the world's official air sports.
The Red Bull air races attracted billions of TV and online viewers as well as over 24 million spectators at 94 different race locations.
The new business model allows each race location to be the "hero" race sponsor, rather than the Red Bull brand. New commercial agreements also give flexibility to local race organisers to recover hosting costs through retention of various revenue streams including ticket sales, local sponsorship and merchandising.
It's a massive project that has the broad support of both Destination Queenstown and Mayor Jim Boult - but both the Mayor and DQ have told Crux that the event is of such a scale that it needs not just Government support but local business buy-in as well. Mayor Boult says that post Covid QLDC does not have the abilty to fund large scale public events.
Crux is planning to organise a series of community and business forums that can "join the dots" so that, if the project is viable, we can find a way to bring the air race to Queenstown.
The event not only bills itself as "the fastest motorsport on the planet" but also a platform for the development of new types of envionmentally friendly aviation, inclduing electric race aircraft by Season 5 of the new event.
The World Championship Air Race would bring over 300 crew to Queenstown for over two weeks as well as between 30,000 and 50,000 spectators. The race aircraft would be flown into either Auckland or Christchurch in a large cargo plane and air space specialists would negotiate with the CAA the safe separation of the race from Queenstown airport traffic, using an airfield such as Glenorchy or Jardines as their temporary base and runway.
To register your interest in getting involved, or to find out more, please contact editor@crux.org.nz
(Disclosure: Crux Managing Editor Peter Newport has worked with the World Air Sports Federation as a media consultant/TV producer and has a relationship with the WCAR owners to help them explore the viability of a New Zealand event joining the new global circuit.)

---