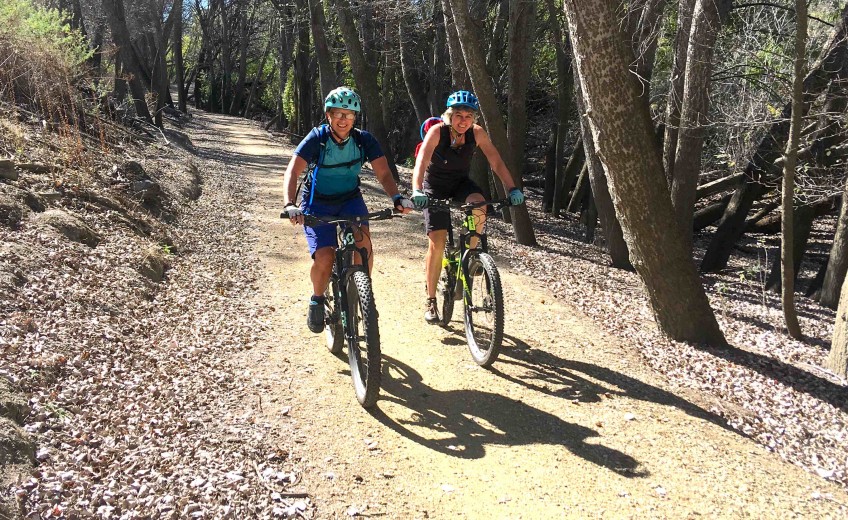 Queenstown cycle trails benefit from new Government funding
---
From Tourism Minister Stuart Nash:
"New government investment will help restore iconic cycle trails from the Far North to Queenstown, after damage during extreme weather events in June and July.
Tourism Minister Stuart Nash says cycle trails on four of New Zealand's Great Rides were severely damaged by storms and floods during record-breaking extreme winter weather.
"We have approved spending of $650,000 from the NZ Cycle Trails Fund for urgent repairs to trails in Northland, Hauraki, Nelson, and Queenstown," said Stuart Nash.
"The trails include Aotearoa's most northern Great Ride, Pou Herenga Tai Twin Coast Cycle Trail, as well as the Hauraki Rail Trail, the Tasman Great Taste Trail and the Kelvin Peninsula and Twin Rivers trails in Queenstown.
"The cycle trails were smashed around by winter storms and parts remain closed due to wash-outs, slips, slumping, and damage to surfaces and drainage after torrential rain.
"The urgent repair work will also future-proof the cycle trails against further weather events. Work includes construction of new retaining walls, bolting rock faces, fully concreting some surfaces, and removing exposed asbestos pipes.
"The cycle trails are valuable components of our national tourism infrastructure. They are incredibly popular with both local users and domestic tourists and we want them restored and made safe before cyclists return in greater numbers during summertime.
"Cycle tourism plays a vital role to support local jobs and businesses, especially for destinations off the beaten track which experienced a visitor boom prior to the latest outbreak of the New South Wales Delta variant.
"The rides are graded from easy to expert, and offer something for riders and walkers of all abilities, as well as opportunities to visit places of historical or cultural interest, or just enjoy the experience of cycling through some unique landscapes.
"Recent research demonstrated more Kiwis are choosing to explore by cycling or walking a Great Ride. The 22 trails in the Great Rides offer intrepid travellers a low-cost and accessible way to see the best parts of the country by going off-road," said Stuart Nash.
Funding allocation and scope of repairs
Pou Herenga Tai Twin Coast Cycle Trail
Repairs to a low-lying section of the trail that was flooded during June. A recent torrential downpour also increased remediation work required.
Funding is also earmarked to cover part of the cost of removing old asbestos pipes which were exposed during storms near the Moerewa section of the trail.
Funding approved: $70,163
Hauraki Rail Trail
More than eight kilometres of the Hauraki Rail Trail between Waihi and Waikino was damaged due to flooding in June. Much of the trail surface was washed away, exposing a base of rocks and clay which is unsafe for cycling.
Repairs will focus on concreting 1,040 metres of trail that are at high risk for flooding, and resurfacing the remaining sections.
Funding approved: $300,000
Tasman's Great Taste Trail
A storm event in July left parts of the trail with flood damage.
Work will be done in multiple stages, to repair trail damage at Kaiteriteri and washouts at Hoult Valley and Quail Valley. Work will also replace the Waimea Boardwalk and remedy the Tunnel Road washouts.
Funding approved: $79,013
Queenstown Trail
Remedial work is required on various sections of the trail that were damaged by a storm in July. Repair work will be done in stages, involving:
o Repairing parts of the Twin River Trails
o Constructing a gabion wall and handrail
o Constructing a 40 metre-long timber retaining wall
o Rebuilding a stacked stone wall and other repairs along the Kelvin Peninsula Trail.
Funding approved: $200,040
Funding total approved: $649,216"
More information about the Great Rides is here: https://www.nzcycletrail.com/find-your-ride/22-great-rides


---