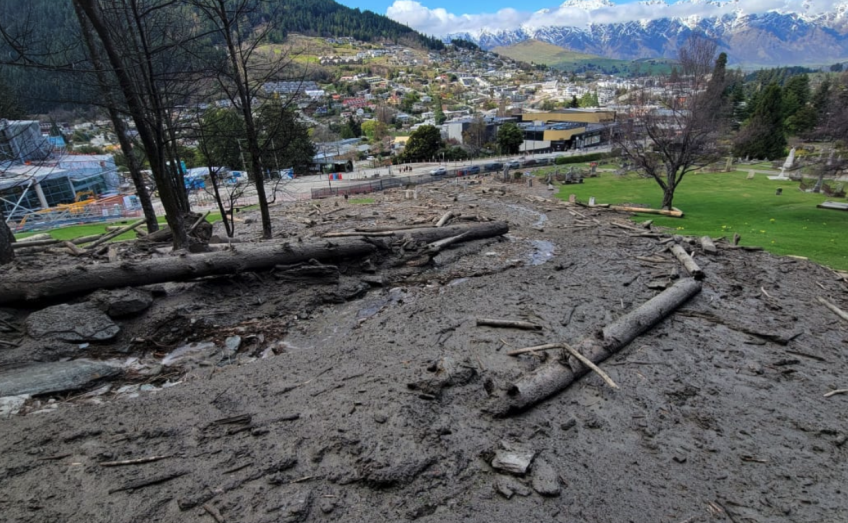 Queenstown Cemetery damage limited to surface flooding
Sep 24, 2023
---
Inspectors say that while some headstones at Queenstown's Cemetery have been knocked over by flood debris, there is no evidence of damage below the ground.
About a third of the area was affected by the deluge.
Queenstown Lakes District Council said it knew how distressing it was for families.
The council said that while people might want to check graves, they were asking them to stay away for their own safety.
"I can understand why family members would want to go up there and see their loved ones' resting place is still intact, but just give us a couple more days," Queenstown mayor Glyn Lewers said yesterday.
Fencing was being erected around the affected area, which would allow the rest of the cemetery to reopen.
Lewers said authorities were treating the site with the care it deserved and engaging with mana whenua and the faith based community.
An historic monument was impacted by the debris flow, but it was newer areas of the cemetery that were mainly affected.
A 1000km detour
Meanwhile, West Coasters face a 1000 kilometre detour to get to Queenstown, as clean up crews tackle the massive slip that has closed the tourist resort's only direct link.
State Highway Six has been closed north of Makarora since Thursday morning, when the highway was flooded with mud for up to a kilometre.
Waka Kotahi spokesperson Robert Choveaux says at least 20,000 cubic metres of material will be trucked from the highway before it can reopen.
He said snow has made the debris concrete-hard.
Waka Kotahi hopes to announce tomorrow when the highway will reopen or whether an escorted convey is possible.
A state of emergency was lifted in Queenstown yesterday.
Nearly 90mm of rain fell over a 24 hour period in the town, resulting in flooding and slips, which forced more than 100 residents from their homes.
Additional reporting: RNZ.


---