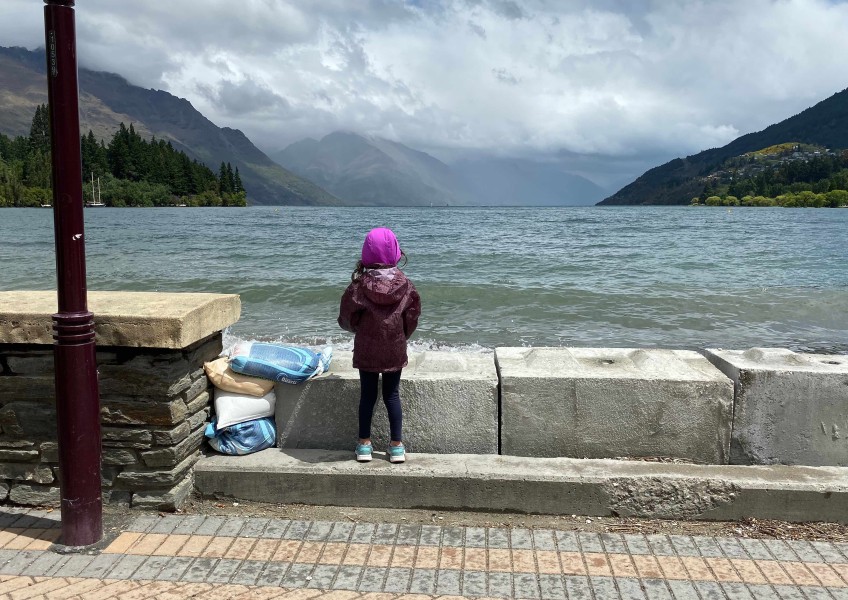 Queenstown: Boom or Bust – The Facts
---
Depending on who you listen to, Queenstown is either booming at the moment – or on the brink of collapse.
From the Mayor's "surviving on crumbs" statement last week to the country's most expensive housing market seeing apparently unstoppable growth from new residents and new local cash.
So – who is right and who is wrong?
We asked one of the country's top economists, Brad Olsen of Infometrics, what is really going on.
Crux: Is Queenstown broke – or doing well financially?
I think Queenstown has an enormous amount of potential for economic activity. It's just that the current constraints mean that there's not as much money coming through. A lot of that potential that's coming forward is in emerging areas for Queenstown, like tech and remote working. People obviously still want to move into the area. The population hasn't dropped post Covid, in fact, the population did drop in Auckland as a result of the pandemic.
So Queenstown has underlying strength. I'd say that underlying momentum is pushing the local economy to keep going again, even though the lack of international tourism did account for a lot of previous economic activity.
Crux: How many Queenstown jobs are linked to tourism?
Before the pandemic we would have said that 56% of people work in roles either in tourism or linked to tourism. That number included most of the migrant workers and backpackers. We don't yet have the very latest numbers but the 56% also included people like lawyers, dentists, panel beaters and so on who derive their income from customers whether they worked in tourism pre-Covid or something else post Covid.
Our latest data shows a big increase in Queenstown people looking for work – up 41%. But, domestic tourism spending has increased dramatically to a level much higher than before Covid hit. Domestic tourists will be looking for new types of experiences. Staying longer and potentially spending more. So adapting to the increased opportunity of domestic tourism, offering different products, will be key to the economic future of the region. It's not just a short-term thing to fill the gap left by international tourists, it's a fundamental new market that will be here to stay. International tourists were less likely to come back. For domestic travelers it's a completely different story.
Crux: Tourism Minister Stuart Nash has been tough on the tourism industry in relying on ratepayer support – is that justified from an economic point of view?
Well, I think the minister does have a point. But part of it's on the government because government collects almost all of the money that tourists pay - all of the GST. Because it goes back to the central government coffers, and it might as well be in Queenstown. So, if the government wants to cast stones, there it's very much casting them from the glass house given that they have the tools to fix that part of the problem.
But I also think that's part of the reason why you have seen the government step in with the support that's been seen for the sector. There is a recognition that there are still viable businesses out there that could bounce back. Tourism is certainly an economic contributor at the end of the day. Yes, there are differences in who pays for infrastructure but the challenge moving forward is that there has been a lot of growth in Queenstown. Now from being one of one of the fastest growing economies in New Zealand it's moved to being one of the hardest hit because of COVID. That complete change is bound to cause some type of economic whiplash.
Crux: Are there issues around low pay, wealth inequality and low productivity in Queenstown that Covid may help fix?
We always need to continue focusing on productivity, but it's a New Zealand wide issue. However, two key points for Queenstown. The first one is thinking about capital investment outside of the tourism industry - thinking about where those additional value additions can be created. Some of that is going to come down to investment in technology and emerging, digital businesses. Plus the professional services sector where many businesses are now looking to call Queenstown home. Part of it is also about a change in the tourism industry from what went before Covid to a new future that is genuinely sustainable.
Everyone will want to be working smarter, not harder.
Here's the full Infometrics data and commentary.

---