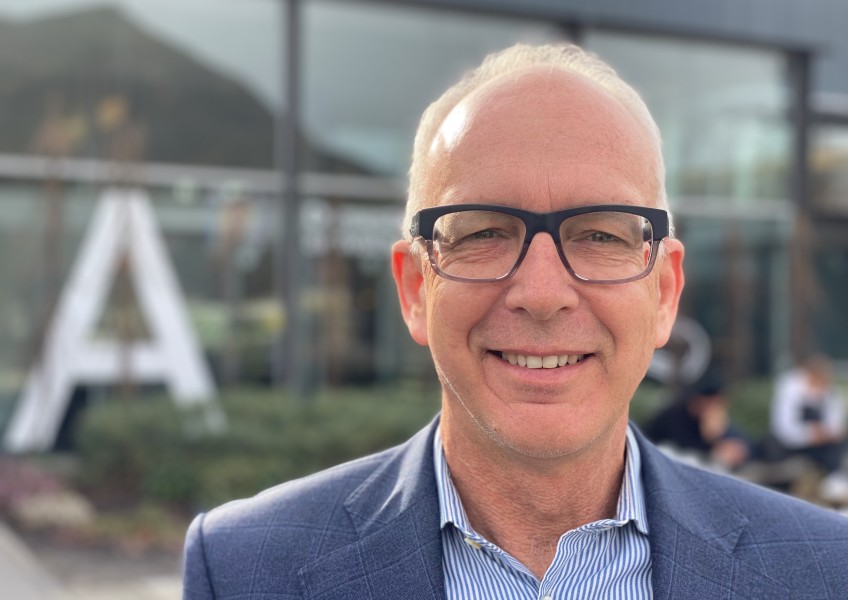 Queenstown airport won't reveal CEO pay details
---
Analysis.
One of the most significant aspects of former Queenstown Airport Corporation CEO Colin Keel's 5 year stint was his annual $550,000 pay packet - that's more than the Prime Minister gets paid, and about the same level as the CEO of a Government Department, like Dr Ashley Bloomfield.
The airport salary moved up and down over the years - but that's more or less where it ended up. So how much does Mr Keel's replacement, Glen Sowry (main image above), get paid?
QAC won't tell us.
It seemed clear at the time that Mr Keel's significant pay package was linked to the expectation of some pretty significant results. Specifically - the two airports strategy (Queenstown and Wanaka) that was taking us, pre Covid, towards a future 7 million passenger movements across the district each year. Queenstown airport was expected to peak at a future 5 million passenger movements - one flight every four minutes.
It was widely believed that Mr Keel's ambitious growth plans were largely being driven by QAC directors aligned with Auckland International Airport - who own 25% of QAC. The ratepayers via QLDC own the remaining 75%.
But the community had a different view and the QAC lease over Wanaka airport was ruled unlawful by a High Court judge after he determined that the community had not been properly consulted.
So when we asked new airport CEO Glen Sowry a few weeks ago what his priority was, and how his recruitment was prioritised, community engagement was the answer. That makes sense.
He added though that commercial interests also had to play a major role - that is also his job.
So when we asked QAC what Mr Sowry's pay package was there was a broad expectation that the salary may have dropped, using the following logic.
Its a difficult but quiet time for commercial aviation and not likely to change any time soon.
The Two Airports plan is off the table for a while and Mr Sowry confirms that he's heard the community loud and clear on expansion generally.
The idea of making lots of money out of rental car spaces, parking and airport shops seems quaintly old fashioned - at least for a few years. Also its not that hard in a captive situation - QAC has sole control over these spaces and charges.
QLDC ratepayers are waiting for a dividend (previously $7 million) from "our" airport. So cost cutting and savings seem important aspects of delivering that 75% shareholder dividend. Big half million dollar salaries don't fit with ratepayer dividends - unless the airport is extremely profitable.
The airport is not that profitable at the moment and no dividend (zero) is being paid to QLDC ratepayers.
There's the big question of Tarras Airport- almost certainly above Mr Sowry's pay grade (whatever that might be.)
So, for anyone hoping that there might be a new era of openness and transparency at QAC - it seems not.
Here's their full, unedited answer to our simple question: How much does Glen Sowry get paid?
(Received from Airport PR boss Sara Irvine and attributed to QAC's Chair, Adrienne Young-Cooper. Mr Sowry was copied on the original email that asked the question.)
"The Board of QAC conducted an extensive executive search to find a new CEO for the company. Part of this process included having the CEO role independently sized for remuneration purposes by a leading consultancy that specialises in this. Our new CEO's remuneration package is based on that advice.
QAC will, as is required as a Council Controlled Trading Organisation and is common practise (sic), provide statutory disclosure on CEO remuneration in its annual report at the completion of the current financial year."
Main Image above: New airport CEO Glen Sowry.


---