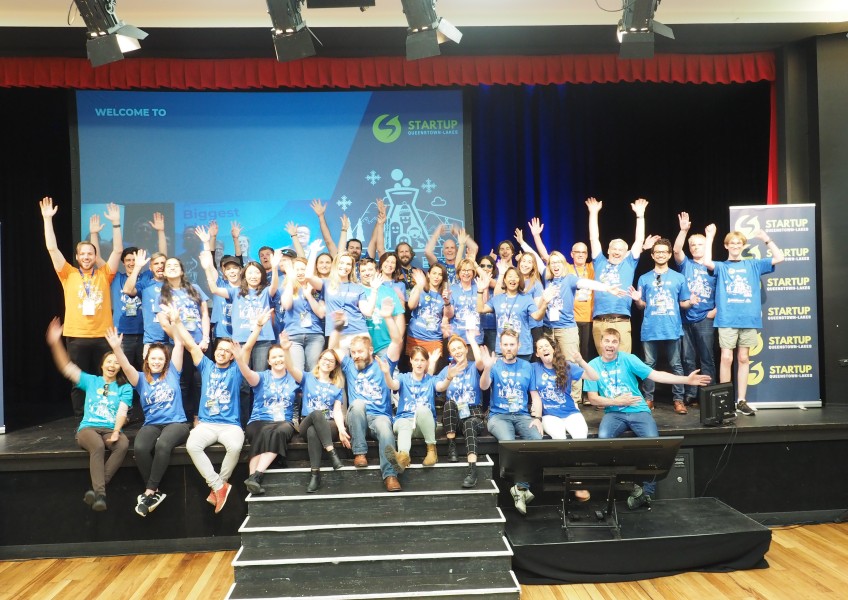 Q'town Start Up Weekend sets world record
---
From Startup Queenstown Lakes - their weekend event was the only one of a global series to be held in person - and not online due to Covid restrictions.
"Startup Weekend Queenstown Lakes, an energetic 54-hour entrepreneurship competition, took place over the weekend.
"It's like Outward Bound for Entrepreneurs" says organiser, Olivia Wensley, CEO of Startup Queenstown Lakes.
Some of the regions' most innovative minds came together to brainstorm new solutions - the winning team being the Flying Kiwis, who created a software platform that assesses job applications without details that may bias an employer; including gender, nationality, and age.
In second place was Camp Akura, an Adventure camp designed for kiwi teens in Queenstown (second place). Team member Nikki Dermody commented "the idea brings together the idea of getting teens back into nature through adventure activities and supporting low capacity tourism operators that are struggling with diminished visitor numbers".
In third place was Mā Air - an electric airline, pitched by Kinloch local Toni Anne Glover (which came third place), whose team hoped it would "inspire change".
MatchFit, a personalised online fitness and wellbeing program, won the "Best Software as a Service" prize. Other solutions included MyVegeGarden - an automated planter boxes and subscription service, and Common Ground - an online platform which facilitates shared space.
Organiser Olivia Wensley was delighted with how it went, "The weekend was a smashing success because of the energy involved - everyone was buzzing with enthusiasm, it was the people involved that made it such a special event.
I was really impressed with the quality of the ideas and pitches; each team took their tasks really seriously and gave it 150%. We have a fantastic community of passionate people who are keenly involved in the startup scene and I look forward to next year's event".
Louise Evans, Chief Activator of COIN South and mentor at the weekend said "Participants were very lucky to be supported by mentors with phenomenal experience. The wealth of expertise in the room over the weekend was staggering".
Startup Weekend has a cult-following around the globe, with 15 events taking place over the weekend from Kyrgyzstan to the Bahamas - but the Queenstown event was the only one held in-person.
The weekend was made up of over 13 nationalities and more than 60 people were involved including participants, mentors, facilitators, organisers and judges. The participants included high school students, entrepreneurs, and retirees.
The judges were Jim Boult Mayor of Queenstown, Cr Alexa Forbes, of the Otago Regional Council, and David Lawn, an investor and previously CEO of Lululemon Au/NZ. "We have a fantastic community of passionate people who are keenly involved in the startup scene and I look forward to next year's event" said Wensley.
ABOUT STARTUP QUEENSTOWN LAKES
Startup Queenstown Lakes was established in 2018 as a charitable trust, to bring together founders, investors, changemakers, and citizens to encourage economic diversity and resilience, via a strong entrepreneurial ecosystem made up of knowledge and innovative sector businesses."

---