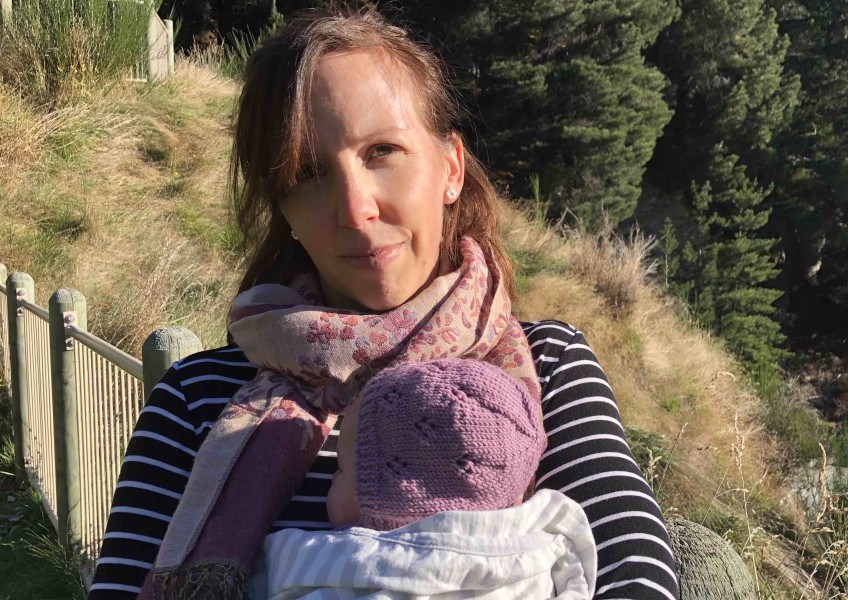 Q'town midwives - emergency patients rejected by hospitals
---
Staffing shortages at Invercargill and Dunedin hospitals mean high-risk pregnant women from Queenstown are being turned away, leaving midwives terrified that a tragedy is imminent.
Women often need to be transferred from the district due to a lack of adequate services to deal with obstetric and pregnancy emergencies in the Southern Lakes region, a situation that the SDHB says it's currently working to address.
But this latest crisis has fuelled the fire, with a number of local midwives calling for urgent action from both the Ministry of Health and SDHB.
Queenstown midwife Keri Mapperson (main image above) told Crux she's speaking out in desperation because the situation isn't being addressed urgently enough.
Both Invercargill and Dunedin hospitals began turning away transfers from out of town around August last year, Mapperson says.
January 3rd was the fifth occasion a midwife in Queenstown had a patient turned away, and Mapperson says she then made a complaint about safety to the SDHB.
But she says the issue hasn't been addressed, and there have been several more instances since of women in high risk situations being turned away.
"Two weeks ago I had someone in premature labour who didn't even plan to birth in this area, she planned to birth in Invercargill," Mapperson says.
"She needed urgent obstetric care outside of what we have [in Queenstown].
"When I called Invercargill they said, 'we don't have enough staff to accept you'."
Mapperson says the problem arises when Dunedin and Invercargill have women on the ward who are high-risk; their water might have broken prematurely, or they're bleeding, or are postnatal mums who need care after their own birth.
"If they don't have enough staff to handle it, then they will not accept us."
She says around the holiday period a client needed an urgent transfer but there were no helicopters flying because of the weather.
"It would have been a four hour ambulance drive with a pregnant woman who needs high risk obstetric care.
"No paramedic on the ambulance either, just me and a volunteer driver out from St John's. So that was really, really scary."
The hospital told her that if her client was to be accepted, Mapperson needed to stay on and provide secondary care because of the staffing shortage.
But that's not safe, she says.
"I had already been working for 15 and a half hours, I had been awake for more than 19 hours.
"And secondly, me staying outside of the region and not returning means I leave women in Queenstown without care."
She went with the patient because she felt she had no choice.
"Of course I went because it was too scary to imagine the alternative."
Mapperson stressed that she didn't want to speak out but was "increasingly concerned that rural women and midwives are being put in really unsafe situations because the DHB is not addressing the two ongoing issues."
Those two issues are both the staffing crisis in Southland which requires Queenstown midwives to fill the gaps, and a level of hospital service in Southern Lakes which doesn't match the population size, Mapperson says.
"I'm just not happy.
"I don't feel safe working here."
Charlotte Aarden agrees the SDHB isn't doing enough to adequately deal with obstetric emergencies in the region.
"The priority is not with the safety of mother and baby. I have a feeling quite bluntly that they're running a business," Aarden says.
"You have women and babies gambling their way 24/7, 365 days a year in all sorts of weather conditions."
The SDHB has sought feedback from midwives on plans to develop birthing units in Wanaka and Clyde and says a decision will be made imminently.
But midwives fear that new facilities without a corresponding upgrade in the level of care won't solve the problem.


---