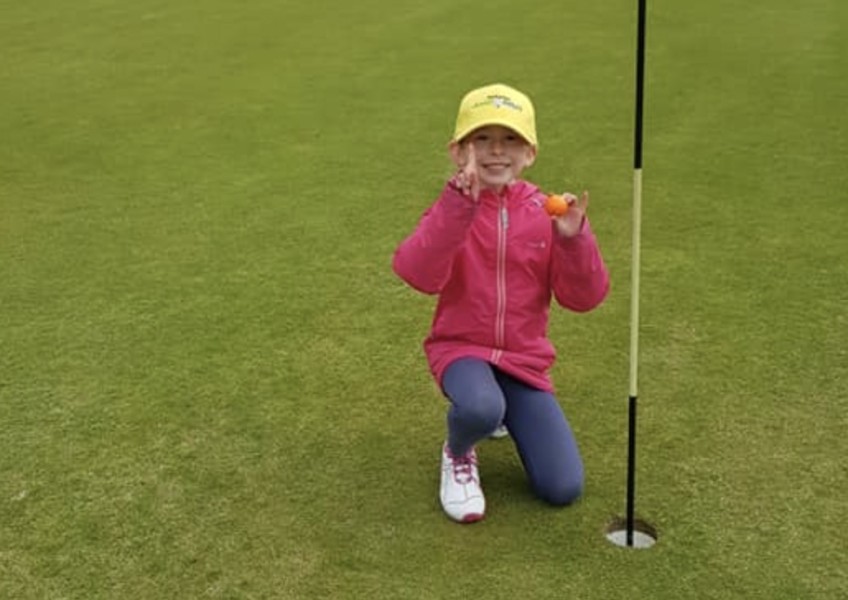 Qtown hole in one 8-year-old: "Olympics one day"
---
For 8-year-old Nia Madden a magic hole in one shot at a tournament is just one more step closer to competing at the Olympics.
The Shotover Primary School student was competing at a Dunedin charity tournament with the Wakatipu Junior Golf Club team when she sunk the magic shot on the 14th hole at Chisholm Links.
Mum Chenin Madden told Crux this morning that Nia knew the ball had gone in but the spectators were more excited than she was. "She just took it in her stride. Nia's been playing golf since she was three and half years old and reckons she's going to make it to the Olympics one day."
Mrs Madden credits the Wakatipu Junior Golf club with nurturing young talent in the Wakatipu basin. "The young players get to experience The Hills and Millbrook, as well as the Frankton club near Queenstown airport."
"We went along initially because it was free on Saturday mornings, but then Nia really got into it and its turns out she has natural talent. At school she would classify herself as a 'creative mathematician", so she's neither an arts or science person at this stage in her life."
The hole in one drive in Dunedin was around 80 metres as the juniors play off a shorter tee than the adults. The ball is being mounted and will go on permanent display by the club in Frankton.
Commenting on the hole in one Wakatipu Junior Golf Club organiser Simon Boland said on social media "Couldn't have happened to a more deserving young golfer. Well done Nia. "
Main Image: Nia after sinking that hole in one at Dunedin's Chisholm Links.

---