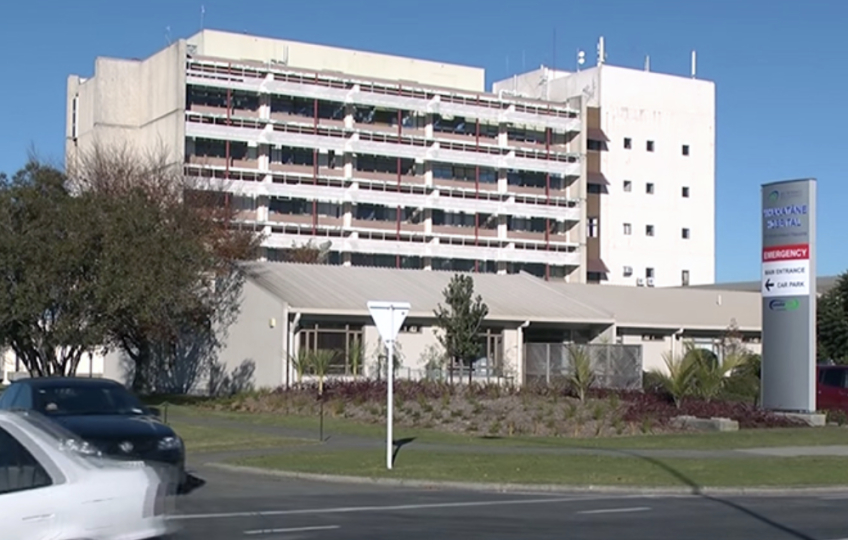 Q'town could not handle a White Island scale disaster
---
Main Image: Whakatane Hospital.
The tragedy of the White Island eruption has thrown a spotlight on how essential the role of Whakatane Hospital has been. The 110 room hospital has saved the lives of over 25 severely burned tourists.
This harrowing and graphic article from Stuff not only explains the heroism of the medical staff, but also the scale of Whakatane's hospital. The hospital underwent a major upgrade in 2014, adding 100 beds at a cost of $67 million. The population of Whakatane is just 19,000, similar to Queenstown.
Even with the drawcard of White Island, Whakatane's tourism numbers are a small fraction of the visitor numbers seen in the Southern Lakes.
The Bay of Plenty District Health Board lists the Whakatane Hospital's main services:
"Whakatāne Hospital provides health services to the people of the Eastern Bay of Plenty. A secondary hospital, it provides level 3-4 services including medical, surgical, orthopaedics, paediatrics, obstetrics, gynaecology and mental health. The hospital is also a base for a range of associated clinical support services and allied health, such as rehabilitation, speech therapy, physiotherapy, stroke and cardiac support, district nursing and drug and alcohol programmes.
There are 110 beds at Whakatāne Hospital, including the Special Care Baby Unit, Maternity and Mental Health. Approximately 67 beds are available for medical and surgical patients with a further 14 designated for children.
The Project Hope Cancer Centre based at Whakatāne Hospital represents a community-DHB collaboration that has created an excellent oncology base for the region."
The White Island disaster raises the question of how the Lakes District Hospital would have coped with a similar scale emergency.
The Southern District Health Board run hospital lists its facilities as:
10 beds for Inpatient Acute Care
5 Maternity beds
Level 2 emergency service that provides assessment and stabilisation
Outpatient Clinics, Day Surgery and the Mobile Surgical Bus which visits every 6 weeks
Specialists visit Lakes District Hospital to provide outpatient clinics and day surgery for minor procedures
Allied Health Services physiotherapy, occupational therapy, social work, speech language therapy, dietician, needs assessors and district nursing
Diagnostic services of radiology, bed-side ultrasound, X-Ray, CT and laboratory are also provided. We have digital radiology at the hospital
Mental Health and Dental Services are co-located to the hospital and provide a wide range of services.
The absence of surgical and operating facilities is a major difference between the two hospitals, let alone the fact that Queenstown's hospital is literally one tenth of the size of the Whakatane Hospital. Queentown's Level 2 emergency services are low compared to Whakatane's Level 3 - 4.
In terms of the risks to residents and tourists, there is little doubt that Queenstown has a much higher risk profile. Our known risks include:
Overdue Alpine Fault rupture at magnitude 8 or higher.
Domestic and international airport with 2 million passengers a year.
Adventure tourism industry involving a large number of high risk activities.
Multiple 50+ passenger buses operating on difficult roads with a high accident rate
Significant distance from larger hospitals
Difficult terrain where an earthquake would close roads and airports
Crux has shared this story with the Minister of Health and the SDHB asking (again) why Queenstown, with its known risks, only justifies such a small and underequipped hospital.
Had Whakatane had the Lakes District Hospital the death toll from this week's eruption would no doubt have been higher.


---