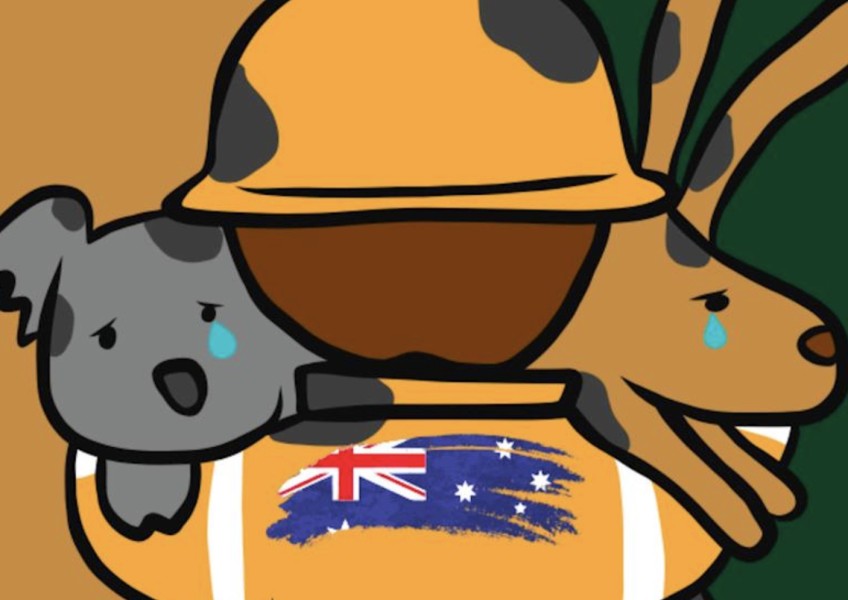 Q'town bushfire slow start - 7 donations total $911
---
A Queenstown event being organised in support for the Australian firefighters is off to a slow start with only seven donations totalling $911 on the official Givealittle page.
The event is being run by a committee of around five people, but as yet, there is no clear organiser. Crux is keen to support the event with a donation and promotional support.
Former Deputy Mayor Simon Hayes agrees there have been a few glitches on the journey so far - the Givealittle page lists his personal bank account as the beneficiary of the event. "It's a bit embarrassing" he told Crux this morning. "We are in the process of changing the bank account to the Queenstown Lions Club - that's why the page status is still pending."
Mr Hayes, who works with Harcourts as a real estate agent and was recently recognised by the Kiwibank Local heroes awards, explained that the event was kicked off by musician Shay Muddle and World Bar Sales Manager Cuillin Hearty.
Crux was referred to former Winter Festival organiser Rae Baker by Mr Hayes, but Ms Baker was not available by phone and said she would only answer emailed questions. We'll publish those answers as soon as they are received. We have since heard from Ms Baker who says she won't answer any questions "after the story has been published, especially if the Crux story is negative." She did however supply this statement.
"The Wakatipu Waiata for Australia being held on the Rec Ground on Sunday 19th is an opportunity for our community to get together and support our friends in need across the ditch. We have received a huge amount of support from our Queenstown community by way of donations to include in our Silent auction held on Sunday, and can't wait to see you all to see how deep we can reach into our pockets to help the cause. Our deepest thanks to those in the community who have contributed so far, and planning on contributing on Sunday.
Proceeds made on Sunday will be going towards the Lions Club efforts in Australia, and distributed through multiple communities in need of help. As a group of local volunteers, we thank you all for your support and can't wait to see you all at the Rec Ground on Sunday."
One of the other organisers is Kat Van Dijk, General Manager, Southern Lakes for Jucy and her husband Rik Van Dijk is also on the committee. Mr Van Dijk is General Manager of MediaWorks in this region.
Ms Van Dijk listed a number of well known Queenstown companies that had donated to the event on social media - but later told Crux the donations were limited to vouchers that would be auctioned on Sunday.
Wanaka bushfire event organiser Jay Simon has rasied over $40,000 so far, with all proceeds being transferred direct to the Givealittle pages of the volunteer firefighters and wildlife rescue organisations in Australia.
There's a large event in Cromwell tonight in support of the Australia firefighters - Crux will have full detals from the event.
Mayor Jim Boult issued a statement yesterday, in support of the event, detailing a $10,000 donation that makes up most of the $14,000 being held by the Lions Club.
Crux tried to contact Shay Muddle and Cuillin Hearty via social media on Monday but received no reply.
Here's Mayor Jim Boult's statement, received from QLDC.
"Queenstown Lakes Mayor Jim Boult has thanked the many businesses and locals who have stepped up to help the firefighting efforts underway in Australia.
Mayor Boult recognised that despite regular banter between Australia and Aotearoa New Zealand, Kiwis were willing to support our trans-Tasman neighbours when needed.
"There are often jokes about sporting tensions between our two countries, but in times of true crisis it's heartening to see locals pulling together to help raise much-needed funds for the firefighting effort. It's heart-breaking to see the homes and landscapes destroyed, to hear of the lives lost, and the unimaginable impact on the wildlife," said Mayor Boult.
Mayor Boult acknowledged the many donations made by local businesses and the community efforts to raise money.
"A concert outside Kai Whaka Pai in Wānaka's CBD last Friday raised more than $26,000, so a big thank you to the performers who gave their time and to everyone who turned out to support the event. Well done to those involved in organising this event."
"It's wonderful to see organisations getting involved as well. Lions Club donations have topped $13,000, with $10,000 coming through a donation from Tonnie and Erna Spijkerbosch, owners of the Queenstown Holiday Park & Motels Creeksyde."
On Sunday 19 January, a Queenstown-based concert will be raising more money for the bushfire relief charities. The Wakatipu Waiata for Australia is taking place on the Queenstown Recreation Ground between 11.00am and 7.00pm, and will feature a range of DJs, bands and soloists.
"I would encourage everyone to get along and support the Wakatipu Waiata, and any other events to help raise funds to fight this disaster. Our neighbours need support now more than ever."
"Once again, thank you to everyone involved with organising these events," said Mayor Boult.


---