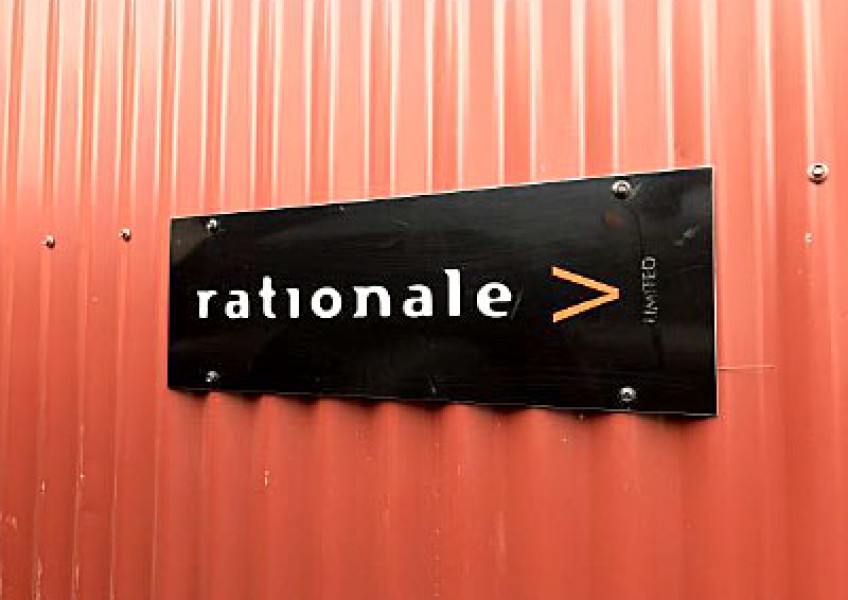 QLDC's relationship with consultants - hard to fathom
---
"There's nothing to see here" is the constant refrain of the QLDC when asked about the selection process for its multi-million dollar use of external consultants.
Crux has tried unsuccessfully to get to the bottom of why Arrowtown consultants Rationale keep winning business in spite of what's supposed to be a competitive tender process.
Take the new Frankton Masterplan for instance. Even before the official local Government tender process (known as GETS) had closed a few days ago, the council was openly talking about the Frankton consultation exercise being worth $840,000. In fact work had already started on an initial stage of the work (by Rationale), but that was a separate exercise with its own budget.
Crux has been told previously by the Mayor, Jim Boult, that there are no cosy deals with consultants. Council CEO Mike Theelen has told Crux that there is a transparent competitive tender process for all consultant work using a panel of pre-approved suppliers.
So - we asked for the tender documents for the Frankton (and Wanaka) Masterplans. Initially the council's comms department told Crux to create a false GETS account in order to see the information. Crux is not a supplier or bidder for QLDC work so it was clearly strange for council comms people to tell us to create a false account. On their instructions, we created an account on the GETS platform and downloaded the documents. The council then changed its mind a few days later and supplied the documents to Crux - but we already had them.
Stantec (formerly MWH) is the consultant that is in the same "preferred" category as Rationale for the Wanaka Masterplan. $900,000 has already been committed by QLDC to this Wanaka work. The Wanaka work is already underway as is the Frankton work - under the "pre-project" agreements. Here's the offical tender timeline for the main work.
To summarise, the tender documents for the Frankton and Wanaka Masterplans are complex and full of technical details - but in there is a requirement for the consultants bidding for the work to price everything and show the exact breakdown of how the ratepayers money will be spent. You can read the full document here. But, of course, the price had already been declared by QLDC before the tender process closed. Plus, the tender process made it clear that previous experience of working with the council would count as a big plus in council's decision.
Here's the scorecard on how proposals are judged.
You'll see that, rather surprisingly, price (ratepayers cash) scores a low 20% priority. Having done the job before scores very highly.
So, a picture starts to emerge of this process being a slam dunk for Rationale, and Stantec, not just because the council virtually published the price and the supplier before the tender process had closed, but because the chance of any competing or new company breaking into this type of council work is pretty slim.
Buried deep in the council tender document though is the intriguing appointment of a Probity Auditor. This is a person who's job it is to make sure everything is squeaky clean and above board. The auditor in this case is a company based in Wellington called the McHale Group. They specialise in checking fairness and compliance in all sorts of Government agency processes. Crux expected to get the usual runaround from this company, but instead they were incredibly open and transparent - refreshing.
One of their bosses, Bill Inglis, joined McHale in 2011 after 12 years with Audit New Zealand. He admitted that the area of local government contracting was challenging.
In fact he went so far as to say the local government process could "never be equal" in selecting consultants and suppliers. "The incumbent, existing supplier always has a greater chance of winning new work" he told Crux. He said the only way for a new supplier to knock an existing consultant off their perch was to go low on price or come up with a "bloody good reference". He added though that many councils were scared of getting "a crappy service in return for a crappy price. Low balling on price is not always a smart approach." Over arching all of this though is the fact that the Ministry of Business, Innovation and Employment has its own guidelines that emphasise the need for truly competitive tender processes and new suppliers not to be locked out of the process.
Mr Inglis also told Crux that for a council to provide a "base estimate price" in advance of the tender process was not unusual.
So, is the tender process that the QLDC puts its consultants through just window dressing, a total formality covering up a pre-determined outcome? There is quite a lot of evidence to support this theory. Crux has asked QLDC to provide a breakdown of work contracted from the panel of pre-approved consultants but this information has not yet been supplied. It is one of number of official LGOIMA (local government official information and meetings act) requests that have either been refused, delayed or linked to a request by QLDC for payment by Crux to cover the cost of obtaining the information. Crux is reluctant to pay for public information and is in contact with the Ombudsman's Office in relation to these issues. A full Crux investigation will be published in the next few weeks.
In the meantime it's hard not to see the Frankton Masterplan contract being a done deal for Rationale. Of course, we may be surprised and the work may go elsewhere - but we don't believe that will happen. Increasingly Rationale looks like a very large unofficial division of QLDC, exempt from many of the checks and balances that control council staff and their spending.
Read: Our previous look at Rationale's extraordinary ability to land QLDC consulting contracts.
Main Image: Rationale sign. Rationale website.


---