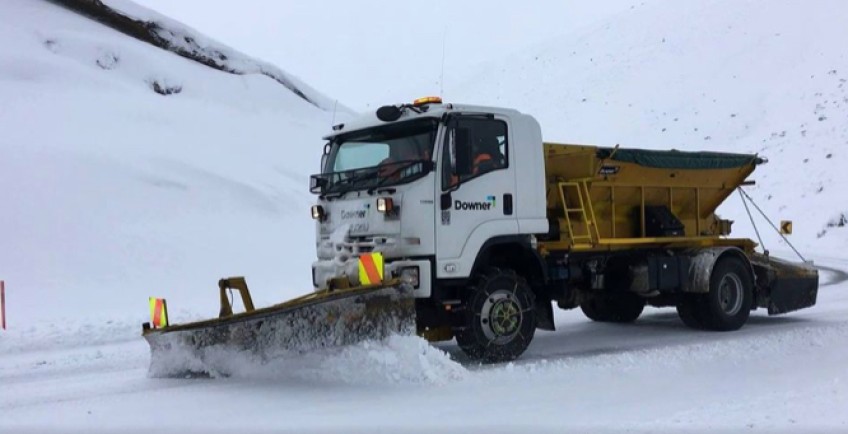 What's the cost of QLDC's truck gimmick?
---
With weather warnings in place and the Crown Range closed for its first dump of snow for the season, the Queenstown Lakes District Council nicely timed the christening of its fleet of gritter and plough trucks with quirky names picked by the public.
We get it, it's a cute engagement exercise, a copy-cat, we've discovered, of a hit public campaign in Scotland that's seen vehicles working roads to fight against the freeze emblazoned with names including Plowasaurus Rex, Sir Salts-A-Lot and Gritallica.
But rather than just turning around the media statements delivered by the council in recent weeks, we thought we'd check in and see how much all this is costing the ratepayer, and whether the spend is worth the perceived benefit. After all, that's just us doing our job.
The council is currently considering its budget for the year ahead and flagging double digit rates rises for all households; up north, the Auckland Council is also going through its budget, taking it line by line and looking for any chance to shave costs.
Staff at the QLDC are unable to tell us how much the public relations exercise has cost or is projected to cost other than to say via a spokesperson "this small sign job is affordable in the context of the general communications budget based on our previous experience of similar jobs".
This week the council published a media statement with the big reveal – Gritty Gritty Bang Bang, The Crowned Ranger, The Big Leplowski, and Fast and Flurryouse are the four winning names after seven days of Facebook voting.
"Work is now underway to create a design for each truck and their brand news names," the media statement says.
In response to follow-up questions from Crux, a council spokesperson has confirmed the trucks belong to council contractor Downer, so ratepayers will be paying to bring the bling to a private company's asset.
However, design work is happening in-house at the council, and the trucks were inspected and measured up on Tuesday.
"The final designs will be applied to each truck as a vinyl overlay. We won't be able to confirm exact production and installation costs until we have specific designs and dimensions to give to the appointed sign company, but this will come within our budget based on our previous experience with similar jobs."
What sort of figure are we talking? Despite a follow-up query, the council spokesperson refused to provide one. It is also unclear if the vinyl overlay is created in-house, but we are guessing not.
So, what sort of staff hours have been invested in it?
"The communications team, which includes design, ran the process," the spokesperson says.
"The time taken for tasks like design work, a media advisory, social media posts and liaising with Downer would be just a few hours – we estimate collectively less than eight hours across all staff involved."
Seems thrifty enough, but other than a brief chuckle for the limited motorists that will pass the truck doing an otherwise serious job in rough weather, why bother? We put that question to the council too.
"There have been several occasions in previous years when closure of the Crown Range, or delays in reopening it, have been exacerbated by people attempting to drive over in conditions for which they are not prepared or equipped.
"It's a great opportunity not only to talk about the valuable services our trucks and crews provide but also to start conversations around safe winter driving and encouraging the community to sign up to our winter road reports."
The council's community text alerts were also given a shout-out in the most recent gritter truck media release, with residents encouraged to sign up for those too.
Ok, well there's two measurable goals, we reckon. How many people were signed up to each data base at the start of last winter, how many were signed up at the start of this winter before the naming campaign began, and will we see a significant uptake now to show money and time well spent?
The spokesperson says there's 7,699 current subscribers to the daily winter road report, up just fewer than 1,000 from the number signed up for the first email of last winter. We'll have to wait and see if there is a surge this winter.
The spokesperson isn't able to tell us numbers over time for its test alerts as "the list is constantly changing" and the council doesn't have historic data easily available.
They have been able to confirm the council has just under 42,000 phone numbers subscribed to various location-related groups – but bear in mind one person may choose to subscribe to multiple alert locations.
(Public service announcement: You can sign up to the council's community text alerts here and its daily winter road report email here.)
So, if the council can't measure uptake on its messaging service as a result of the campaign (they didn't indicate any target for the winter road emails, either), can they tell us how many people responded to their campaign? No.
Although they did invite Crux to go through comments on the council's Facebook post and work it out for ourselves.
The council says it received more than 200 name suggestions, some of them multiple entries from the same people, via 150 Facebook comments and 15 separate emails.
They say "feedback has been great" in general.
"It's been a fun and simple way to engage with people on this topic and to help develop a sense of ownership and pride amongst the community with regards to what and who is 'out there, doing it' round the clock maintaining our winter roads. Hopefully drivers find a bit of joy on cold, dark mornings when they spot a truck they might have named or voted for."
When it came to voting, Facebook commenter Paul Taylor did ask the QLDC online why "Is someone on a payroll to do this sort of stuff QLDC. Serious question" did not make the shortlist of names.
The council social media watchdog's quick response to Mr Taylor: "It was just too long, but it would have looked glorious cruising the Crown Range!".
Main image (Screengrab Facebook/Queesntown Lakes District Council): A Downer truck works to clear snow from the Crown Range road, May 2018.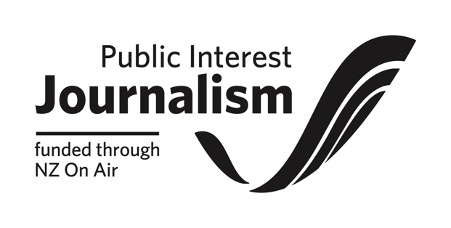 ---