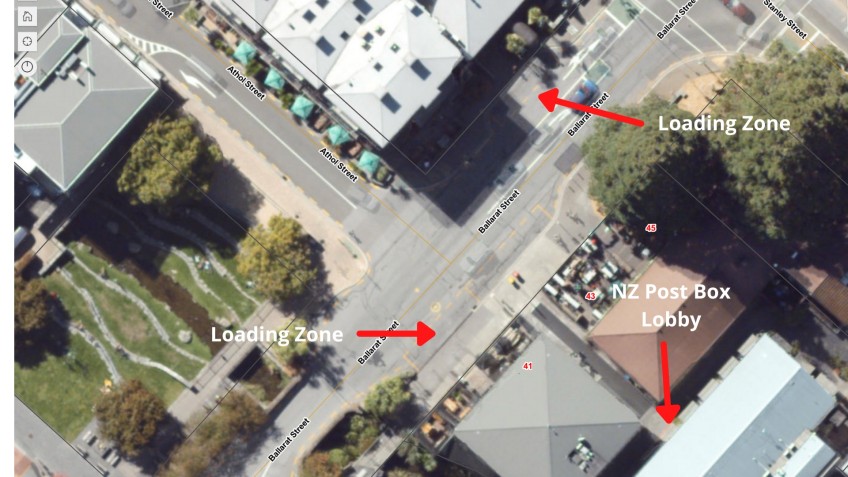 QLDC says "OK to park for 5 minutes" in PO Box loading zones
---
Some good news for 2,000 stressed out Queenstown Post Office box holders who have been getting parking tickets while collecting mail. QLDC says it's OK to park in CBD loading zones for up to five minutes while collecting mail - or any other "loading" or "unloading" activity for that matter.
Fortunately there are two loading zones right next to the Post Office box lobby but Crux is aware of residents who have received tickets for parking on these zones for less than five minutes. Either way, it's now official - we now have five minutes to collect our mail from these two loading zones - or any others in the CBD as long as they don't have a "goods vehicle only" sign underneath (and you are not driving a goods vehicle.)
Here's the full statement from QLDC in response to our story earlier this week.
"No one should receive an infringement for parking in a loading zone unless they have been there longer than the permitted five minutes.
"The situation is different in areas such as bus stops, taxi stands and broken yellow lines where people can be fined. We have an obligation to the designated and permitted users of bus stops, taxi stands and mobility spaces to make sure they are available and there is clear signage in place in these locations.
"Anyone who feels they have wrongly received an infringement can request a waiver via our website.
"We do acknowledge the inconvenience of reduced parking options in Queenstown while so much investment is taking place in the town centre's infrastructure. The long-term benefits of this investment, at a time when tourist numbers are low, will certainly outweigh the short-term disruption.
"We're continuing to work on options for temporary car parking in the town centre and keeping up close contact with our business community. This is also an opportunity for those who are able to consider alternative options for accessing the CBD, and perhaps consider the $2 bus network or the free bike parking and e-Bike charging stations at Church Street car park." Source: QLDC. August 13, 2021.


---