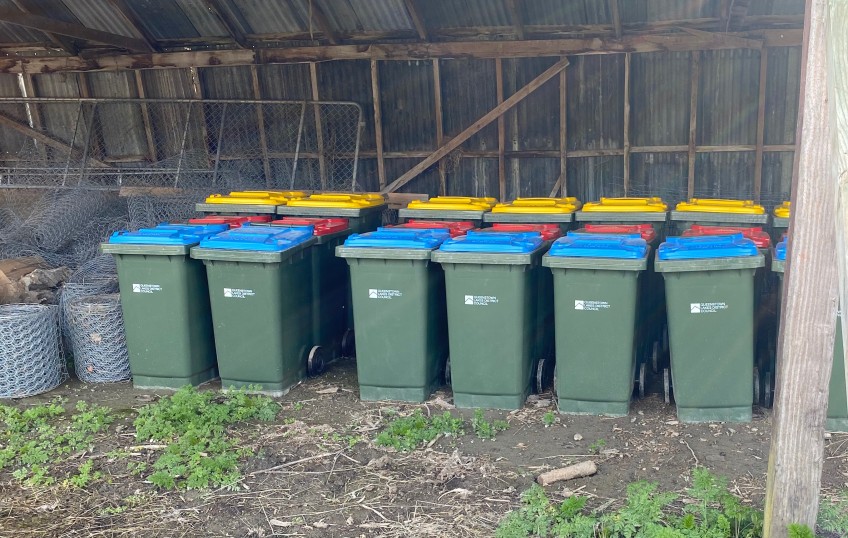 QLDC: Return unwanted bins – but we'll still charge
---
Residents with a rental unit as part of their house are being charged for an extra set of three rubbish bins – whether they want them or not.
It's possible the get unwanted bins collected by QLDC's waste contractors, free of charge – but don't expect the rubbish charge to disappear from your rates bill.
The situation is especially frustrating for households where there might only be two residents living in the main house and perhaps one or two people in the rental unit. Those three to four people could easily make do with a standard single set of three bins.
But, assuming the rental unit is consented, QLDC will send you an extra set of bins, and charge for them (along with the regular emptying of the bins) whether you use them or not - even if you return them.
We asked QLDC if this policy encouraged additional waste and did not encourage households to compost or reduce waste generally.
Here's the response:
"Residential kerbside collection is a communal service in the same way as parks and libraries. For instance, everyone has a component in their rates to pay for library services – it's doesn't matter whether a person is in there every day or has never visited a library.
"Also, that the system of kerbside collection is designed on a district-wide basis to achieve the critical mass required to make the system affordable for the community as a whole. We work to reduce waste collectively and pro actively with a number of initiatives over and above the provision of bins and their weekly collection.
"These include associated education programmes and waste minimisation initiatives that reach across a wide range of different people within our community." Source: QLDC.
So there you have it. One piece of good news – the bins themselves are recyclable, just in case QLDC ends up with a surplus mountain of them.

---