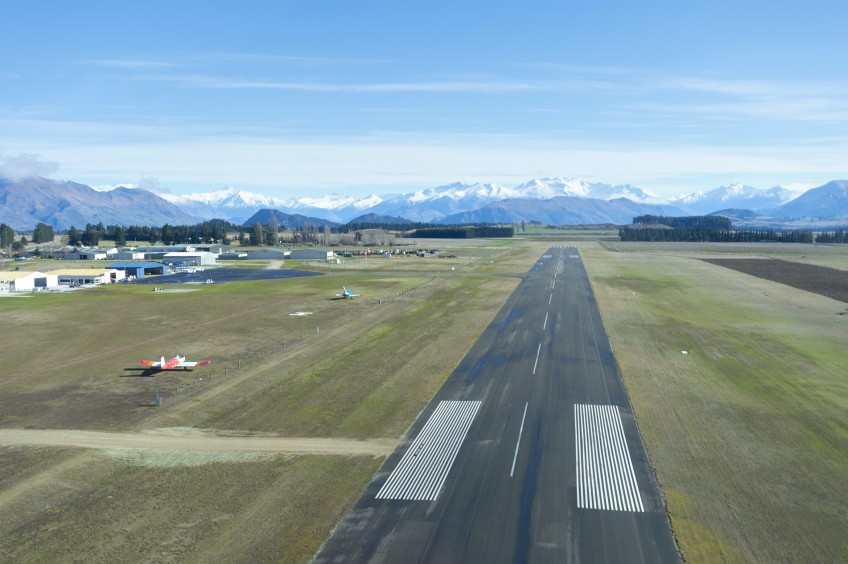 QLDC pays over $14 million to Q'town airport after Wanaka court defeat
---
The Queenstown Lakes District Council has revealed to Crux a payment of $14.73 million to the Queenstown Airport Corporation. The payment follows a High Court ruling that the council did not properly consult the Wanaka community on airport expansion.
The High Court determined that a controversial long term lease over Wanaka airport was unlawful because of the council's failure to properly consult with ratepayers. The lease had been granted to QAC by QLDC as part of the "two airports" tourism expansion strategy.
Here's the council's explanation of how the payment of over $14 million to the Queenstown Airport Corporation became necessary.
"When the lease was cancelled Council took immediate steps to secure the safe management of the (Wanaka) airport by appointing QAC as interim manager.
"This interim management arrangement is in place until February 2022. The longer term management of the airport is currently subject to negotiations and is expected to take the form of a Management Service Agreement.
"Council has expended approx. $454,627 in professional fees since 2019. This figure includes Council legal costs and the Wānaka Stakeholders Group costs order.
"Council and QAC have arrived at a settlement amount which largely restores each party to a financial position which reflects the unwinding of the lease back to its inception in 2018.
"It is incorrect to frame this settlement as a 'cost' to Council. This amounts to a payment of $14.73m from Council to QAC, the main components of which include:
Repayment of unexpired portion of lease which was prepaid by QAC ($10.95m).
Council purchasing back Wānaka Airport fixed assets including value of improvements made since 2018 ($3.21m).
Net payment covering various operational cashflows since 2018 ($570k).
Crux asked QLDC what the current legal position is and if there was insurance in place to protect the council and ratepayers. This was the reply we received.
"Following the High Court judgement, QLDC remains the owner of Wānaka Airport with a professional airport manager engaged for day-to-day operations. Risks related to changes to Council's lease and service provider arrangements are not something it is able to insure against."

---