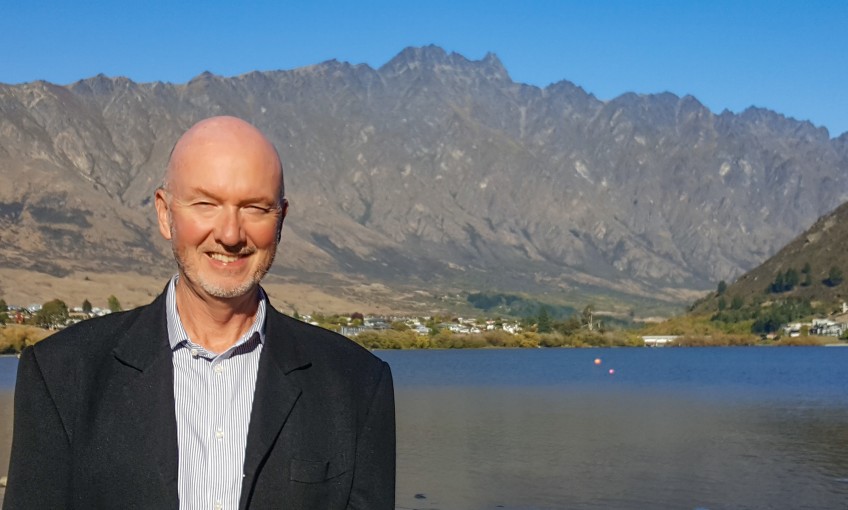 QLDC mayoral candidate calls for transparency
---
Former Labour Party candidate for Southland Jon Mitchell has thrown his hat in the ring to be Queenstown Lakes' next mayor.
Mr Mitchell will be an independent candidate at this year's local body elections.
He's the first to announce his intention to run for the position, currently filled by Jim Boult, who's still to declare if he will seek another term as Mayor.
"The people of Queenstown Lakes deserve a Council that is led and governed transparently, efficiently and effectively," Mr Mitchell says in a statement today announcing his campaign.
"They deserve leadership that puts our communities first. As a mayoral candidate, this is what I offer."
Mr Mitchell calls himself "Queenstown born and raised", and he owns a property in Garston.
His career has spanned adventure tourism and disaster management – the latter had him working for government agencies and in his own international consultancy business.
"Given the challenges of the past two years, if ever Queenstown Lakes ever needed disaster recovery leadership, it is now."
His bottom line if elected: winning back the trust of the community, especially in relation to council culture around procurement, he says.
Also high on his priorities list is sustainable growth and diversification from an "over-reliance" on mass imports of foreign visitors and workers.
"It's clear to me that people in this district seek a sustainable future for their families, community, environment and economy."
He says he comes to the elections with 30 years of experience in local government, and economic and community development.
"Working with and for communities, cutting red-tape, and helping enable communities to realise their full potential."
What Mr Mitchell's standing for, in his own words:
Bring a new openness and team culture to the council - revamping the council's committee structure, appointing councillors as spokespeople for issues they care about and have expertise in, and open council workshops to the public and media. This is needed to ensure engaged, transparent and accountable leadership and governance for our communities.
Promote, enable, and celebrate economic diversification and innovation across the district through the establishment of an independent economic development agency. Building on the already rapid growth of new-technology and remote working in the district.
Bring Queenstown Airport Corporation more in line with the desires and the well-being of our communities. On my watch, a jet-capable Wanaka Airport will remain off the table. Similarly, I am committed to no expansion of Queenstown's air noise boundaries. With improving aircraft technology, a shift to realistic local growth objectives, and a regional approach to air and land transport, neither airport should need to expand significantly.
Continue to develop public and active transport in the district and into neighbouring districts, and encourage diversified local energy generation, to future-proof our communities, improve our resilience, and meaningfully reduce our environmental impact.
Establish a Lakeview project governance group to ensure that potential community benefits of this pivotal development project are fully realised, and that risks are better identified and managed appropriately, in clear view of our communities.
Fully review the growth, planning, and funding assumptions in the council's long-term plans, to enable the council and the communities of the district to begin to live more within our means in the difficult years ahead and ensure planning is based on realistic, sustainable projections, while also meeting community needs.
Make the most of the replacement of the RMA with a 21st century planning process in collaboration with our regional partners, including Kai Tahu, our own community associations, local business interests and government agencies. We need to plan for and realise a sustainable future and set aside the previous 'growth at any cost' mindset.
Encourage a wider range of tertiary education options in the district to allow our young people to thrive and build careers here, and to attract a wider range of talent into the district, through partnerships with universities and polytechs. We need to look well beyond the tourism focus of the past.
Constructively engage with central government on the Three Waters, Local Government, and Health System reform programmes, to get the very best outcomes for all our communities. Local community representation in all of these will be crucial in the future.
Resolve the disconnected and inefficient spread of council functions and staff across Queenstown, by establishing new, user-friendly, affordable, future-proofed facilities to best serve our communities. Connecting the development of new council offices with the long-anticipated arts and community space as "Te Manawa" on Stanley Street is making this process harder, less certain, and more expensive. We need to separate these projects and get them both done, with the arts and community centre taking priority in a rejuvenated downtown Queenstown, and council offices on less valuable land elsewhere if necessary.
Bottom line: Put an end to substantial pieces of work being let by QLDC to close associates and anyone else without proper process and oversight, through setting an appropriate council culture and implementing and closely monitoring the council's recently revised procurement policy. We need to win back the trust of our communities on this.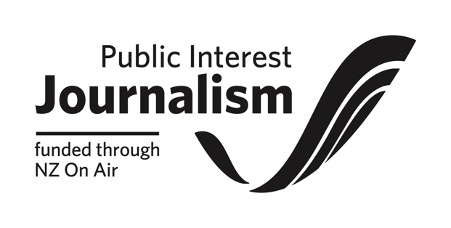 ---