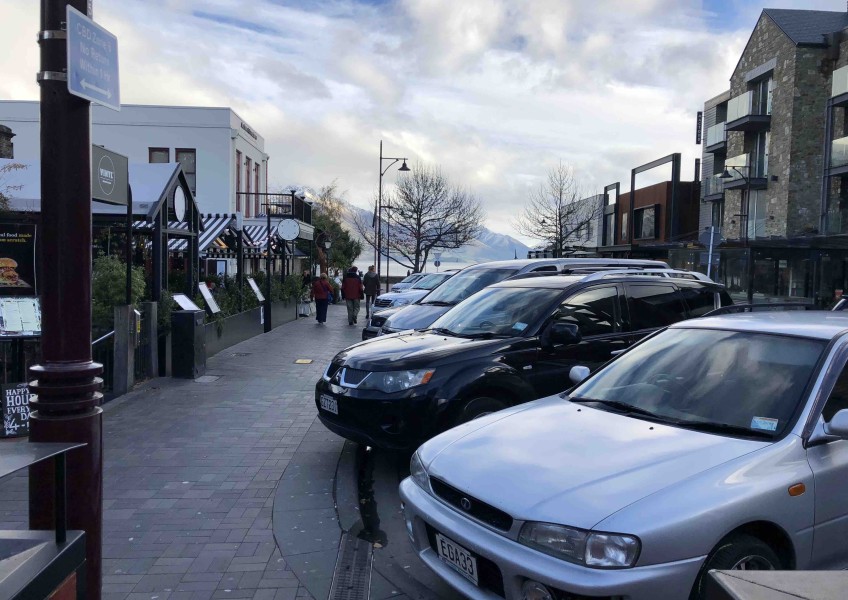 QLDC introduces free evening CBD parking from today
Apr 21, 2021
---
From QLDC:
Starting today, parking in the CBD will be free for users and without restriction from 6.00pm onwards during evenings, three hours earlier than the current 9.00pm limit.
Queenstown Lakes District Council (QLDC) has announced the change to Council-controlled parking in the Queenstown CBD, with restrictions on timed and pay and display spaces confirmed to end earlier in the evenings.
QLDC General Manager Property and Infrastructure, Pete Hansby said the change was driven largely on the back of requests made by the community, leading to recommendations championed by both Elected Members and Council staff.
"We've heard plenty of people expressing their desire to spend more time in the Queenstown CBD and support local businesses. This change will encourage more people to enjoy what the town centre has to offer, and to access it in a more affordable fashion," Mr Hansby said.
The Council Report was approved by QLDC's Traffic & Parking Subcommittee on Thursday 15 April, with the recommendation first submitted on Wednesday 24 March.
Mr Hansby did caution potential visitors to the CBD that while restrictions had been changed from 9.00pm to 6.00pm for many parking spaces, drivers would need to continue avoiding parking or stopping in bus stops, taxi stands and mobility spaces.
"We have 21 loading zones in the Queenstown CBD, all of which can be used by anyone to pick up and drop off passengers briefly," Mr Hansby said.
"We have an obligation to the designated and permitted users of bus stops, taxi stands and mobility spaces to make sure they are available, so we ask that people utilise the free parking available in regular spaces throughout the CBD from 6.00pm."
Signage for applicable parking spaces throughout Queenstown's CBD will be changed today to reflect the reduced restriction to 6.00pm.
Both the Ballarat Street and Boundary Street carparks will remain free from 6.00pm as they have previously been.

---