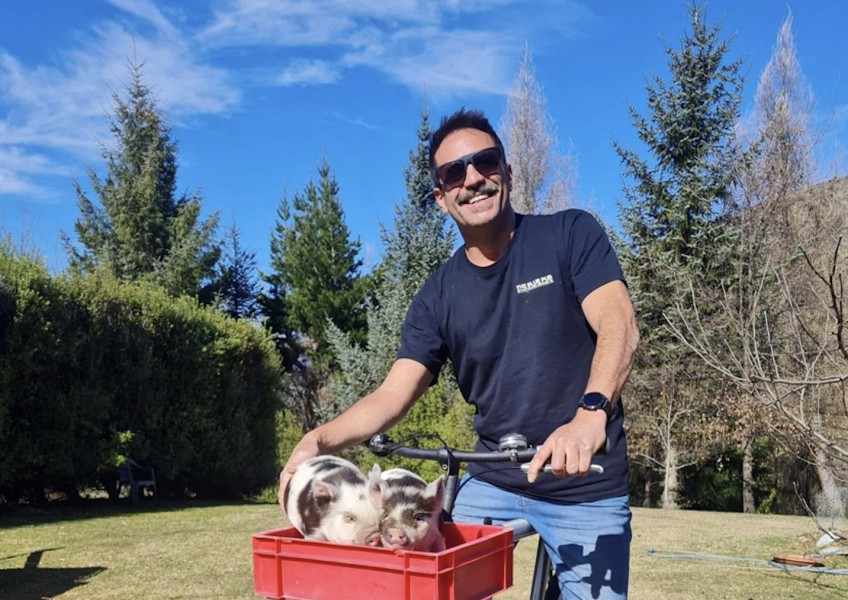 QLDC engineer accused of threatening to throw planning applications in the trash
---
A Queenstown engineer, working as a Queenstown Lakes District Council consultant, has threatened to throw planning applications in the trash if a Wānaka planner did not agree to his methods of working.
Crux has previously revealed that Andrew Tipene has earned more than $448,000 since leaving the QLDC in March 2019, initially using a consulting contract that was not part of a formal procurement process.
A Wānaka planner, Dan Curley of IP Solutions, has told Crux that Mr Tipene threatened to throw his company's QLDC applications in the trash if Mr Curley did not do what was being demanded of him by Mr Tipene.
Social media responses to our initial story made references to unnecessary or excessive Requests for Information (RFI) in relation to building projects, which we understand can result in additional income for QLDC consultants working in engineering or planning roles.
Crux has put the accusation of threatening to trash QLDC applications to Mr Tipene by email on four separate occasions since August this year and in each case Mr Tipene has not responded to our question. He has, however, responded to other aspects of the same emails.
Speaking to Crux yesterday, Mr Curley says that Mr Tipene has contacted him to apologise for the "trash" threats following publication of our procurement story. This apology confirms that Mr Tipene has received our emails as no public reference has so far been made to his alleged conduct.
Crux has contacted both the QLDC and Engineering NZ regarding the situation, with both saying that a formal complaint needs to be made before they can take action. Crux understands that Mr Curley is now considering such a complaint.
Perhaps even more significant than the initial accusation is a series of attacks made by Mr Tipene against Crux on social media, via email and via the QLDC.
Using a Facebook account under the name of Andrew Tumeke, Mr Tipene is linked to friends and colleagues making claims that Crux altered his emails – emails provided to Crux by the QLDC under official information legislation. Mr Tipene has also appeared to be working with current QLDC staff to frustrate Crux enquiries into this story.
QLDC chief executive Mike Theelen has denied these claims to Crux, issuing the following statement after we shared details of Mr Curley's accusation, asking that Mr Curley's name be kept confidential, and also highlighting Mr Tipene's apparent access to current QLDC staff in attacking Crux.
Crux also put to Mr Theelen the fact that we have lost all confidence in the QLDC communications team following their claims throughout 2020 that the council was following their own procurement rules when this subsequently turned out not to be true.
"QLDC takes any claim of misconduct by staff or contractors extremely seriously. However, we have received no complaints about Mr Tipene. If an individual has a complaint about any member of staff or contractor, they should raise this directly with QLDC to investigate.
"I also refute any claims that QLDC staff are 'assisting' Mr Tipene and maintain complete faith in the existing channels for all media.
"To reiterate, and for the information of both Engineering NZ and the Media Council, who have been copied into your email, QLDC does not accept the contents of the article you refer to. Neither does QLDC accept the confidentiality obligation you are seeking to impose on QLDC. "
Source: Mike Theelen, the chief executive of the Queenstown Lakes District Council.
Engineering NZ, the professional body representing engineers, has confirmed that Mr Tipene is a current member and is subject to the organisation's Code of Conduct.
Mr Tipene has made a formal complaint to the NZ Media Council claiming that Crux coverage has been unfair and inaccurate. Crux does not agree with Mr Tipene's claims and is responding via the Council's complaints process.

---