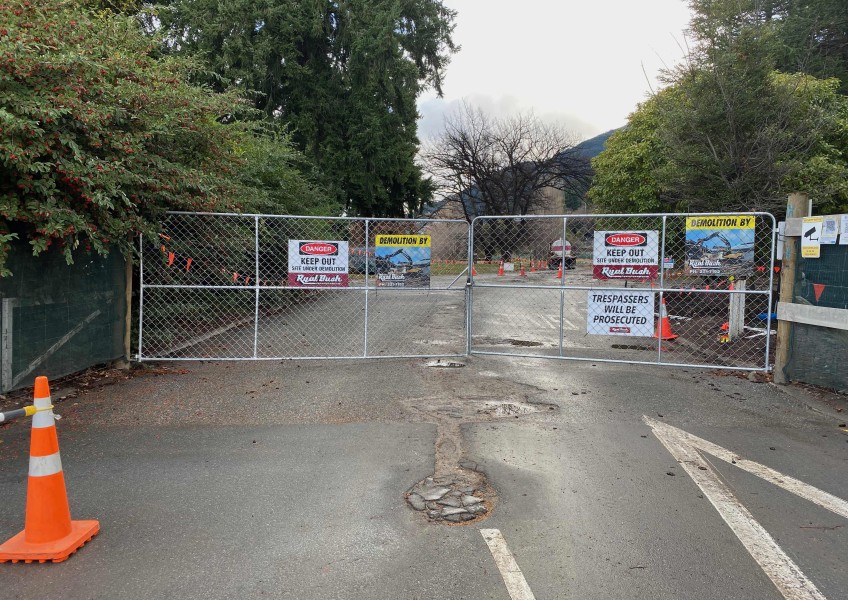 QLDC could have sold Lakeview - outright - for $42 million
Jul 27, 2021
---
Following our story yesterday on challenges with QLDC's Lakeview project - here's our subsequent questions and the council's answers.
(Crux) We understand that public consultation and councillors voting on Lakeview was restricted to sale or lease of the land. Is this correct?
(QLDC) The Lakeview sale and development plan is the culmination of almost 20 years of planning, public consultation and Council decision making. The project was included in the formal community consultation on three successive QLDC Ten Year Plans in 2015, 2018 and 2021.
( Crux)The 20 year $75 million deal - linked to $55 million of spend (and rising) - seems to make no logical sense if the aim of council is to deliver value to ratepayers and deliver essential services. Surely ratepayers are at risk here of losing (or have lost) $75 million of land value due to QLDC's desire to "keep control."? If nobody voted on this strategy - do we not have a major scandal on our hands? See the Auditor General's findings at this link re: Tauranga City Council earlier this year - Lakeview is shaping up to be a more serious problem - https://oag.parliament.nz/media/2021/tauranga
(QLDC) The $55 million spend on capital works is approximately $20 million funded from rates and development contributions, and the balance of $35 million funded by the cost of sale, i.e. out of the $75 million land value. After taking into account all costs of sale, including a 5% of gross land sales contribution to the Queenstown Lakes Community Housing Trust at approximately $4 million, the net surplus for the Lakeview transaction land sale over time is expected to be approximately $27 million. Council will decide how to allocate these funds on behalf of the community.
(Crux) Can we get more detail on Mayor Boult's declared conflict of interest re: his connections with Lakeview contractor Downer? Where and how is this recorded - what is the exact conflict?
(QLDC) As per the Register of Elected Member Conflicts of Interest, which is publically available on the QLDC website, Mayor Jim Boult is an Advisory Board Member of Downer NZ Ltd. Downer is part of the Wakatipu Transport Programme Alliance consortium. The minutes of the Full Council meeting on 18 March 2021 record that the Mayor declared a conflict in Item 11 ('Options for the Delivery of the Lakeview Infrastructure Programme'). When Item 11 discussions started, the Mayor left the room and took no part in the discussions.
(Crux) One of our readers (and Crux) does not understand these words from Paul Speedy - can you please give us some plain English version of this that can new easily understood? "Council committed to delivering roads, infrastructure and public spaces at Lakeview because it enhanced the nominal land payments we received, after accounting for the cost of infrastructure."?
(QLDC) Council's commitment to deliver the infrastructure at Lakeview resulted in a stronger, more competitive market response; it attracted more participants to the procurement process. Moreover, the model for Lakeview with QLDC as a development partner provided financial benefits in terms of the progressive sell down approach of each lot.
(Crux) What is the rates impact of this entire project? Recent documents show a 0.25% rise in rates due to the cost increase - is this incremental?
The rates impact is 0.25% relative to Ten Year Plan assumptions.
(Crux) What would have been the value of the Lakeview land had QLDC simply sold it - you must have had a valuation done?
(QLDC) Third party advice from Colliers in 2017 valued the land in aggregate at $42 million. This value assumed transferring the land upfront under freehold title to a single purchaser. It was also based on Council clearing the site and completing the subdivision capital works in order to get freehold title.
(Crux) Who gave the commercial advice to QDC to do this deal structure . Can were please see a copy?
(QLDC) The advice was provided by CBRE. Whilst it is commercial in confidence and not publicly available, significant elements of the advice were made publically available in the report provided for the Full Council meeting on 26 October 2017.


---