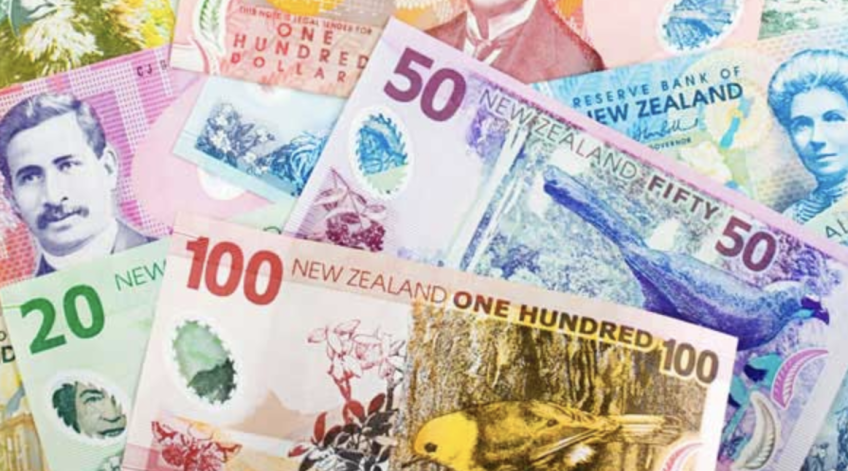 QLDC $56 million consultant spend doesn't add up
---
Senior QLDC managers are still playing games with Crux over how much the council spends on consultants and contractors - but we do now know it's over $56 million a year.
Our investigation into the council's external consultant spend was the first story every written by Crux.
For the past sixteen months Crux has been trying to unearth the true QLDC spend on consultants, but we have been blocked and diverted on each occasion. For most of last year the QLDC was trying to charge Crux over $1,100 to access this public information on how our ratepayers' money is spent. We refused to pay and took the issue to the Ombudsman's Office.
Finally, we have been supplied with a schedule of payments but it raises many more questions than it answers.
The schedule released to Crux earlier this month shows $50,831,826 spent in the last financial year on external consultants and contractors (limited to those being paid over $50,000 a year) with a further $6,226,284 being paid to contract and casual staff. $5,208,447 of the recent contract and casual staff cost was recovered by QLDC oncharging to an "end user" - often a ratepayer building a house, or a supplier needing council's consent.
But the 2019 schedule shows glaring disparities with a 2008 - 2016 schedule released to Crux last year that showed expenditure of only around $4 million each year.
It was also evident that many of the contractors and consultants listed on the 2008 - 2016 schedule were missing from the 2017 - 2019 schedule.
We took one high profile example to test the missing information - Rationale consultants of Arrowtown. They were paid at least $669,603 in 2015/2016 but were entirely absent from the 2017 - 2019 schedule, even though we know Rationale has done a lot of work for QLDC in the last three years.
We asked QLDC why and got this reply from Naell Crosby-Roe, who heads both the comms/marketing operation at QLDC as well as the governance system under which Crux accesses this type of information under the complex Local Government Official Information and Meetings Act (LGOIMA). We should note that the LGOIMA system depends on very specific criteria being defined in an information request and Crux has often been asked by QLDC to "refine" an information request - even then the information request of often partially withheld for a variety of reasons including privacy, commercial confidence etc. For this reason our various information requests are almost impossible to match and the process is reduced to something resembling a game of cat and mouse - rather than true transparency.
"It is possible that Rationale are not categorised or accounted for within the criteria of resource that is contracted in to deliver an ongoing operational service (such as Veolia) which is how your request would appear to have been interpreted, rather they are delivering a discrete contracted piece of work / project which wouldn't show within the contracts or salaries and wages accounts. The former type of work is often part of a larger CAPEX project related budget (for example work that Rationale have done in relation to Property & Infrastructure masterplans).
Having said that I will get Poonam to confirm whether my understanding is correct."
Poonam Sethi is the QLDC's Governance and Official Information Advisor. She sent this email to Crux re: the missing information and our Rationale "test case."

Note - exactly the same words in both emails from Mr Crosby-Roe and Ms Sethi.
Then a further check reveals that the 2017 - 2019 schedule excludes all consultants and contractors paid under the council's purchase order system. To be clear that means that tens of millions of dollars of QLDC expenditure is not covered by an official purchase order. Purchase orders link payments to an authorised contract or specific senior manager's sign off, and are an essential part of any audit system to avoid unauthorised payments or payments not supported by a written contract.

Here's the full explanation provided by QLDC in their letter to Crux.
"The limitations of this report above from our Contracts system is that it excludes invoices paid through our purchase order system. As the definition of a contractor includes any 'person or business who performs a service', to undertake a full analysis of all our suppliers across operational and capital programmes who fit into this category would be very time consuming."
So two important points here:

It would be reasonable to expect all large council payments to be covered by their Purchase Order system to ensure compliance with contracts and provide a proper audit trail back to the original authorised and approved QLDC contract.

Any modern enterprise level accounting system should be able to easily produce the type of transparent reporting Crux is requesting without it being "very time consuming."
So, to put it bluntly, what the hell is going on? Why can't we get a straight answer to a straight question - especially after sixteen months of enquiries? If there are any forensic accountants out there who would like to help Crux (voluntarily) on this investigative project - please get in touch. [email protected]


---