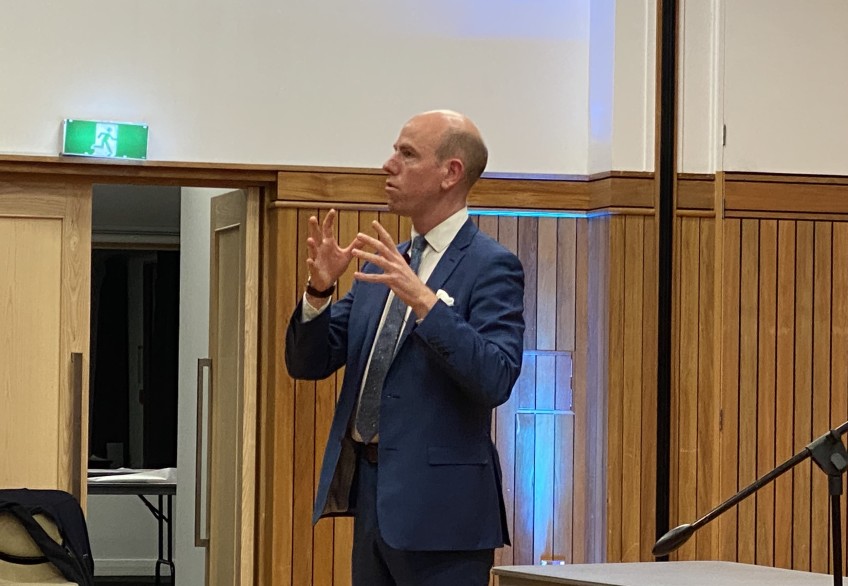 Power to the People - next steps for the Southern Lakes
---
Democracy author Max Rashbrooke has made a prediction that the Southern Lakes is likely to be one of the first areas of New Zealand to adopt new ways of making local decisions.
Speaking to a public presentation in Queenstown, and after a similar session in Wanaka on Wednesday, Rashbrooke told Crux that he sensed the appetite for change was unique to this area.
"There are special pressures here. Conflicts over economic development against preserving the environment and social values. A mix of new residents and long standing residents, all with different backgrounds. Everyone wants something different and yet many would agree on fundamental community values."
"There is no right or wrong, but there is a need for the community to listen to each other and reach some type of broad consensus so that everyone can move forwards with some degree of agreement. And it's not just a question of voting every three years, arguably its something that needs to happen every month or every week. Technology makes that very possible."
Max has teamed up with One New Zealand's Monique Kelly for this visit, as well as the Catalyst Trust, Sustainable Queenstown, Ignite Wanaka and LINK Upper Clutha.
"Max is our leading authority in the sphere of participatory democracy" Kelly told Crux. "He and I are working together in finding the right mechanism to engage with everyone in the community, in effect around one single table. Council, citizens, the employed, the unemployed, old and young - everyone needs to have a voice."
Monique Kelly and Max Rashbrooke have both started to build links with QLDC and other community organisations so that the change they both envisage is inclusive rather than exclusive.
"Whatever mechanism emerges needs to have teeth" explains Monique. "This can't just be a theoretical idea - it needs to be practical and effective."
Max Rashbrooke agrees. "One of the secrets of success is for community engagement to happen earlier, before key decisions get made. And its about trust. The mechanism that emerges must encourage all sides to put aside their differences and trust each other to behave well. Trust leads to more trust."
"The major hurdle is persuading participants, including local councils, to accept some short term pain in return for long term gain. But the success of that formula is inescapable - it saves money and produces better decisions and better community relationships."
Rashbrooke points to progress all over the world to new types of participatory democracy. "New Zealand is running behind many of the other countries who have discovered that genuinely involving everyone in decision making not only improves the quality of those decisions but saves money as well."

---