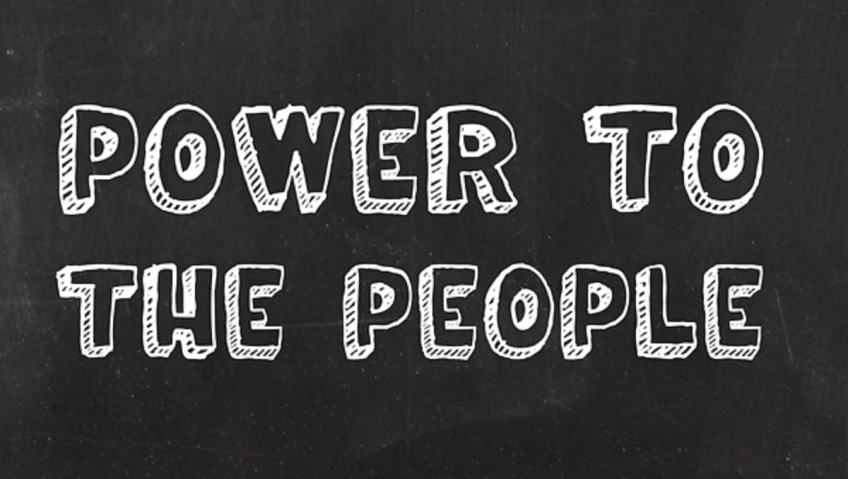 Power to the People comes to Q'town and Wanaka
by Monique Kelly - Jul 05, 2020
---
Most people would agree that the spotlight in recent years has been on how we make decisions that affect the entire Southern Lakes and Cromwell communities. Airport expansion, over-tourism, water quality, new sub-divisions and wage inequality, just to name a few, have all stretched the ability of our democratic systems to cope. In this opinion piece Monique Kelly argues that we need new types of leadership in order for widely supported, fundamental change to happen.
Monique Kelly is a lawyer specialising in human rights and employment law and policy with the International Labour Organisation. She is co-Founder of natural fibre composite start-up, Revology, and co-founder of social change movement - One New Zealand - to help communities transition to a sustainable, regenerative future. One New Zealand is host to Power to the People events in Wanaka and Queenstown on July 29th and 30th.

Book tickets here for Wanaka or Queenstown.
It takes a good crisis to shift a system. COVID-19 sure has given us a cracking one. With the figurative ladder pulled out from under us, it's time to have a serious discussion about the direction we want to take as a community. And more importantly, who gets to make those key decisions that affect us all.
Each one of us has a voice. Each voice provides a unique perspective on how we can rebuild. Each perspective helps shape robust decisions that are more likely the be the right one. Research has shown that teams outperform individual decision makers 66% of the time but diverse teams (age, youth, gender, location, heritage etc.) make better decisions 87% of the time. The principle is that good decisions are made by many brains – not big brains.
Our current democratic system fails to follow this logic. We vote for a person/party who we believe best represents our views. Once the ballots are counted, we're either in the winner's box or feel disenfranchised and frustrated at not backing the right horse. The last two decades have seen a continuous slide in voter turnout at elections due to lack of interest in the system. This is in particular with young voters who look at the line up and often see no one who represents their voice (one way to skew the outcome I guess). Direct action, seend in the upsurge of political protest, has become the new modus operandi to try and have our collective voice heard.
Apart from direct action, if we're really motivated, we enter into the submission game or voluntarily participate in a consultation processes or, we may get invited to a focus or advisory group. Notes are taken, papers come out of these processes are then fed into the system, regurgitated and often left to gather moth balls in a back closet leading to community consultation fatigue.
Decision making is left up to a few, where diversity is rarely around the table, and consultation with the community often comes after the fact, too late to have any real influence on policy. As research has demonstrated, this is like to result in poor decision making. The interests of the community and environment are often side-lined leading to an increase in distrust between the elected officials and the community.
But times are changing. The challenges we face today are so broad and complex that the fragility of small teams is exposed. More than ever we need diverse voices around the table. And the table needs to be enlarged. We all have a role to play.
We're not alone or unique in thinking that there is a better way. The shift from representative to participative democracy is on the agenda around the world at both the national and local level. The current democratic system has the ability in its existing toolbox to employ different processes such as citizens assemblies like the one that recently concluded in France or participatory budgeting, like they do in Vancouver. And the exploration of handing decision making over to the community is also happening in our backyard. In 2019 a whole region co-designed the Taranaki 2050 Roadmap.
Clear, transparent rules of engagement are key to the success of participative democratic processes. Established to address a clearly defined issue that affects the entire population (climate change, abortion reform, COVID recovery etc.), they have a set time frame in which to come to a decision (Taranaki went from A to Z in under six months). Lessons learned include the need to employ innovative, creative thinking needs to be engaged to capture the voice of the two hardest parties to get around the table – the most vulnerable, who feel their voice doesn't count and those that expected to be the only ones at the table making the decisions.
Participative models put into the stark light of day the limits of a representative democratic system based on adversarial politically skewed decision making, short-termism and siloed thinking and show it wanting. But more importantly, what these models provide is a stepping stone to a greater, more profound discussion and shift of our democratic system into the 21st Century towards the true essence of democracy – the rule of the people (plural and inclusive).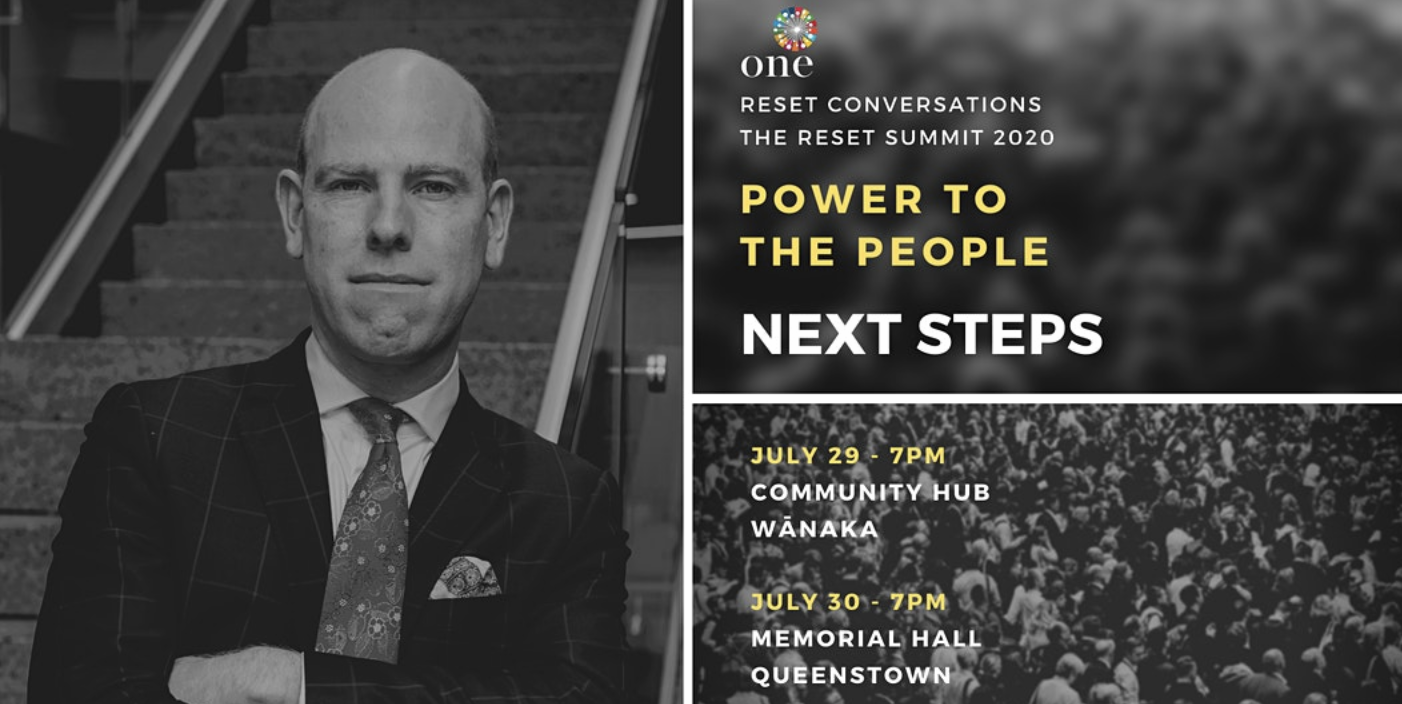 The next step is to take out a blank page and collectively ask ourselves how we can create a democratic system based on our common values and shared vision, consensus building, truly equitable representation that captures all of our diverse thinking and voices. Only then will we increase our chances of making some really good decisions. We need as many of those as possible at the moment. It's time to start discussing how we can shape our future direction together.
Wartch: Max Rashbrooke speaks with Crux on new forms of local democracy in July 2019.
Read: Wanaka embraces People Power - August 2019.
Book Power to the People tickets here for Wanaka or Queenstown.


---